Earlier in April, Disney Parks, Experiences and Products Chairman Josh D'Amaro unveiled 'real' lightsabers for Disney's Star Wars: Galaxy's Edge attraction at a virtual event titled 'A Special Look Inside Disney Parks'.
As part of the presentation, D'Amaro claimed that fans will "never know what we're going to come up with next" and then turned on a lightsaber hilt to reveal a true light blade. "It's real," he said.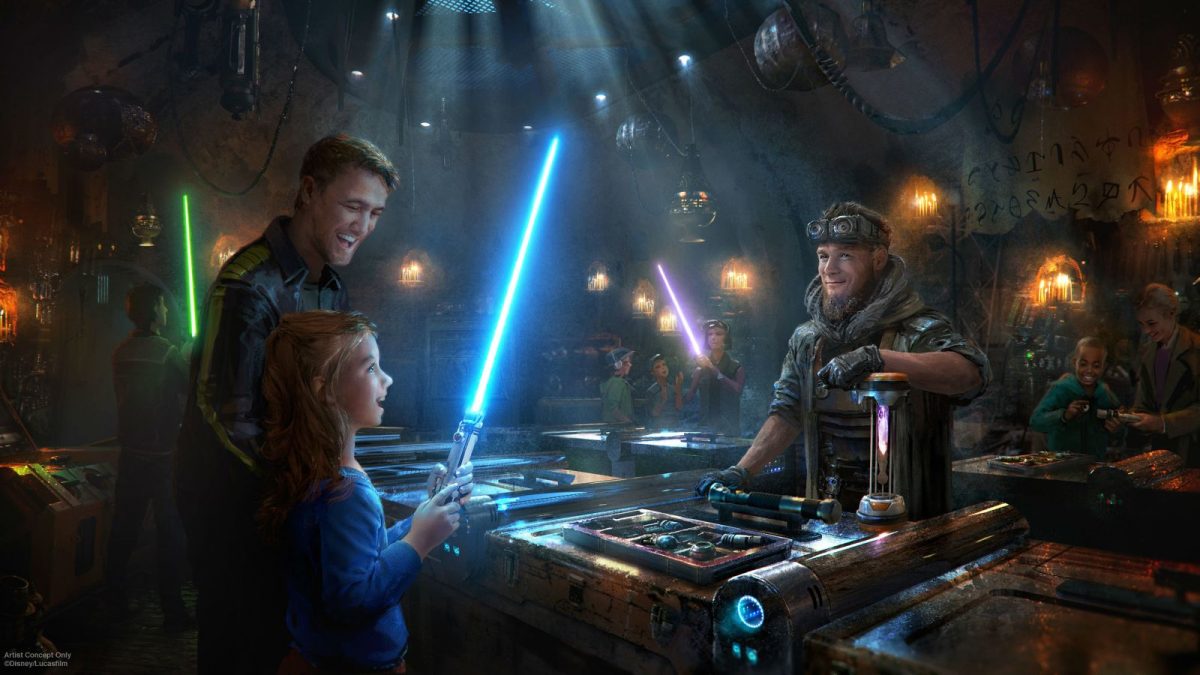 Attendees weren't allowed to take any photos or videos but fans quickly uncovered a patent that Disney filed in 2017 for a "sword device with a retractable, internally illuminated blade". Though this may not be the blade that D'Amaro revealed during the presentation, it provides some insight into how this Star Wars tech was engineered.
Thanks to VR developer Ben Ridout, fans can now see how the 'real' lightsaber was made.
"It won't melt through metal blast doors, or cut off your hand, but it does feature an illuminated blade that will extend and retract at the push of a button," tweeted Ridout. He then posted a video with animation that demonstrates "the concept behind the tech."
Ridout later took the time to explain his animation and how the design was inspired by a measuring tape in a series of tweets.
It is unclear if these 'real' lightsabers will be part of character costumes in the park or if they are available for purchase. Given how it was only introduced earlier this month, the 'real' lightsabers could also potentially roll out alongside the new Star Wars: Galactic Starcruiser hotel.
That said, Star Wars fans can also shop for exclusive Star Wars: Galaxy's Edge merchandise online via ShopDisney.com or build their very own lightsaber at the park itself.