Aside from the Disneyland Theme Park in Anaheim, Orlando's Walt Disney World Resort has also recently opened the Star Wars-theme Galaxy's Edge theme park land on August 29. But that's not all, guests at the Walt Disney World resort in Orlando, Florida will soon be able to stay in an immersive Star Wars Hotel, set in a galaxy far, far away. 
At D23 Expo 2019, Disney revealed new details about their upcoming Star Wars: Galactic Starcruiser. The hotel currently does not have a planned opening date but Disney has described the hotel as a "two-night experience" where guests will spend approximately 48 hours interacting with Star Wars characters and other "guest" aboard the Starcruiser. 
Called the Halcyon, the hotel will be built to resemble an intergalactic spaceship, with windows that provide a view of the vast expanse of space. Though for the sake of claustrophobic guests, we sure hope there are at least some windows that provides a view to the real outside world. 
At D23, Bob Chapek, the chairman of Disney parks described a typical 2-night stay aboard the Halcyon. Participants will first board the ship altogether by way of a pod that will ferry them to the lobby of the Halcyon. As the Halcyon is in space, visitors will be able to see simulations of outer space through their windows as they make their way to the hotel.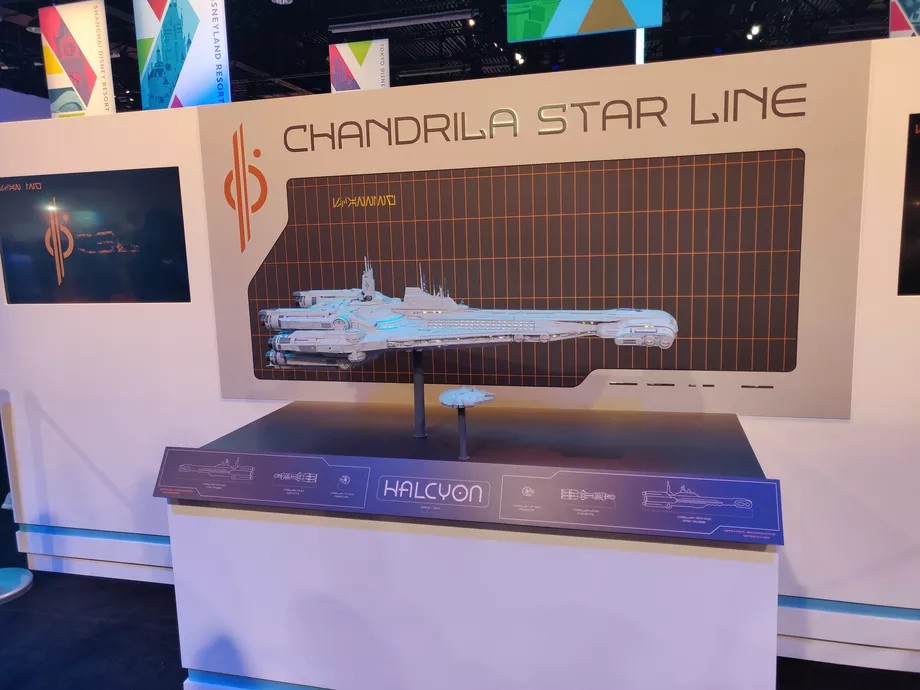 One thing to note about the Galactic Starcruiser is that it is not just a place to rest and relax. It comes with a range of built-in experiences to will directly impact your trip to Galaxy's Edge. That's right, the choices you make aboard the Halcyon will influence the store of your overall Star Wars-themed journey. Based on your choices, you could end up face-to-face with Kylo Ren or other iconic Star Wars characters.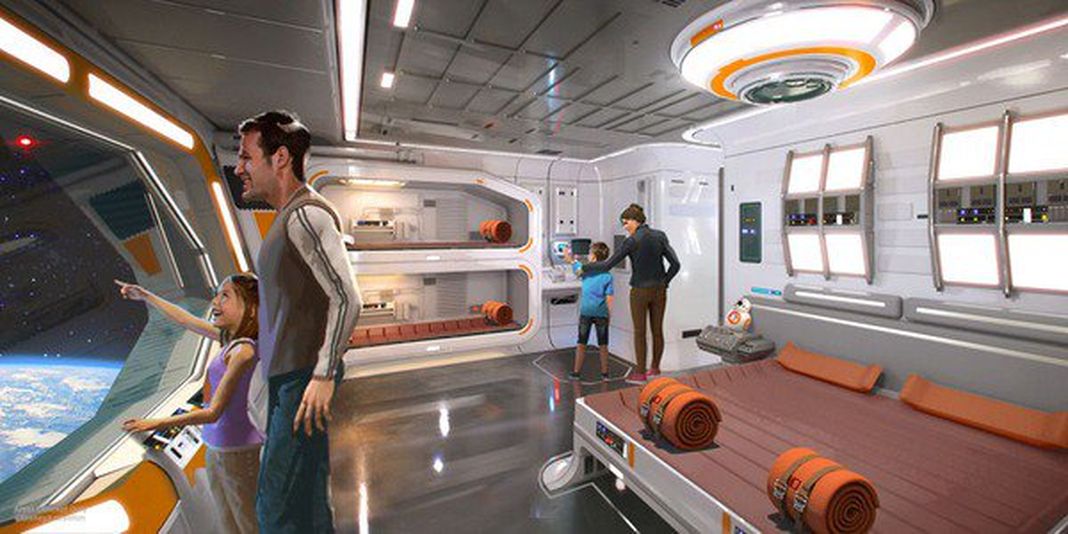 You will also get to participate in activities such as Lightsaber Training.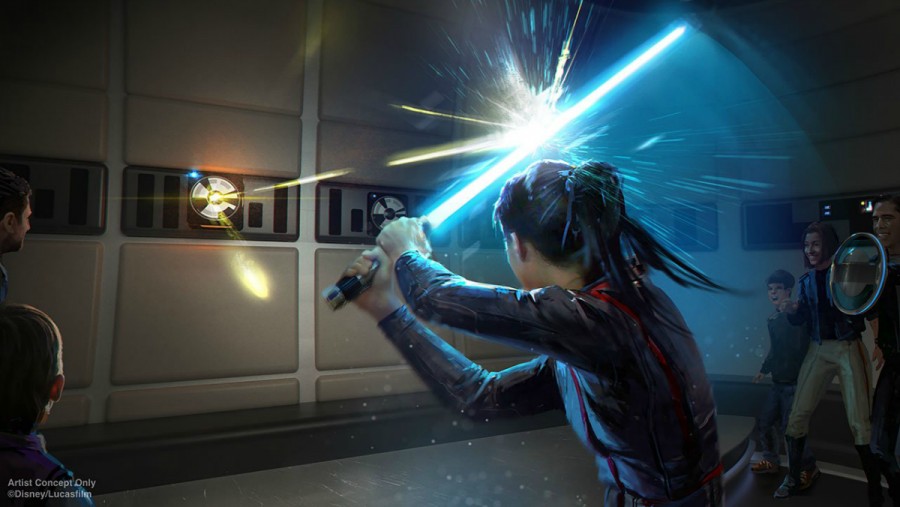 Though fun, we can imagine that these activities might get exhausting, especially when we've heard that guests might be invited to "invited to secret Resistance meetings" over the course of their 2-night voyage aboard the Galactic Starcruiser.
Of course, there are still places aboard the Halcyon for adults to let of some steam in once they have put their kids to bed. The Silver C Lounge is a bar where guests will be able to get a sip of some strong alcoholic brews from around the galaxy. Also, Disney's concept art seems to suggest that the crew members will be dressed as alien creatures, and that there will be game tables for guests to try their hands at.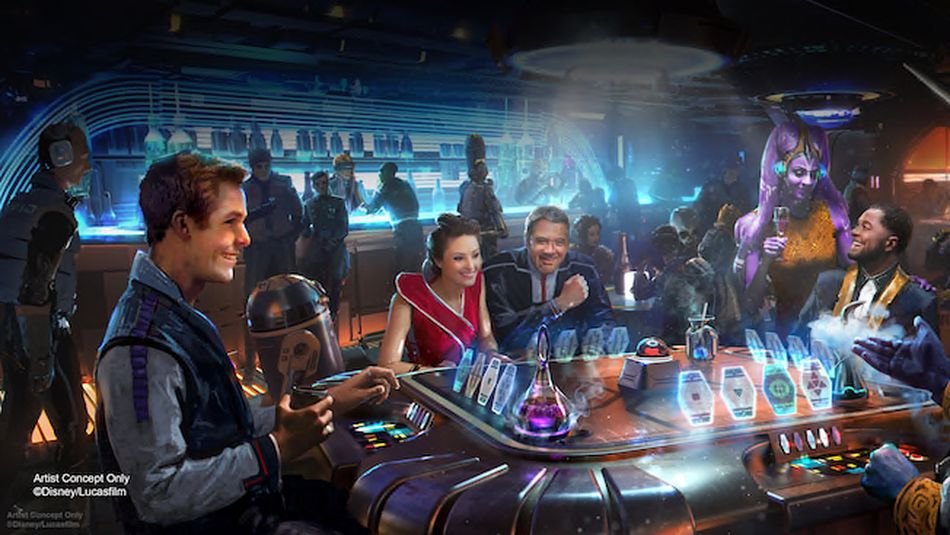 While all these sound fun, if you wish to stay aboard the Halcyon then you best start saving. A cabin on the Galactic Starcruiser, which has space for five guests, will reportedly set you back about US$3,300. That is a steep sum for sure but then you are sleeping in outer space after all.