Once a year, techies and selected media from the industry travel to Taiwan for one of the world's largest computer and technology trade shows. Having gained prominence since the 2000s, Computex is the go-to place for major product launches, announcements, and hands-on sessions, featuring both international and local brands alike.
Republic of Gamers (ROG) is one of them. The gaming arm of ASUS, they have unveiled a slew of brand-new and refreshed products leading up to the event, which means plenty of gaming goodness is in store for the masses.
Here are some notable ones that have caught our eye.
---
ROG Phone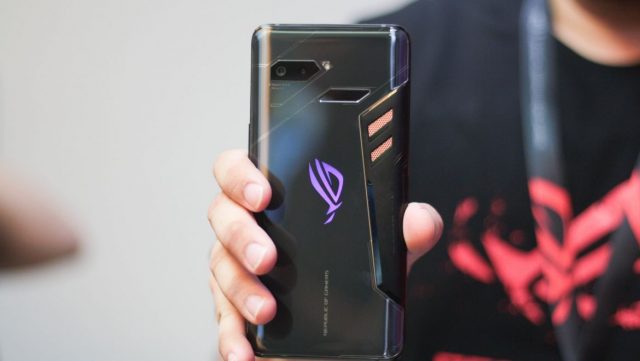 With the introduction of the Razer Phone and Xiaomi Blackshark, it was only a matter of time before ASUS would release a gaming phone to call theirs. It's especially apt, too, since they have years of both laptop- and smartphone-making experience under their belt, and that certainly shows in the form of the ROG Phone.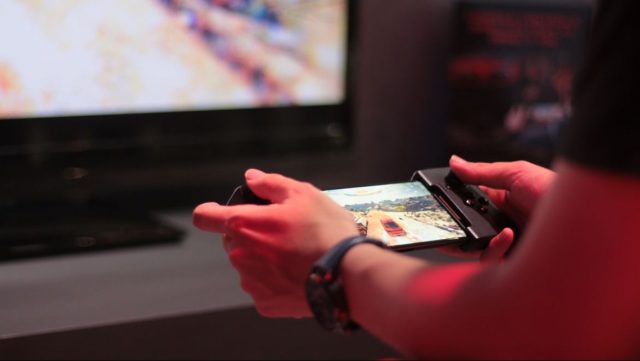 Designed to stand up against the two existing parties, it's jam-packed with impressive features and specs that run the gamut from a refresh rate of 90Hz and one-millisecond response time, to a Snapdragon 845 chipset and 6,000mAH battery charge. It also comes with three separate accessories for different gameplay experiences: the Mobile Desktop Dock, Twinview Dock, and Gamevice and the ASUS WiGig Dock that operates like a Nintendo Switch.
All in all, it's sleek, cool, and likely to be costly – though it's a more-than-reasonable trade-off for this mobile gaming beast.
ROG Strix SCAR II and Hero II
The first iterations of the Strix SCAR and Hero were specially tailored for FPS and MOBA players respectively, and it stands to reason that the refreshed line remains the same. Building upon past specs from their predecessors, the SCAR II and Hero II are each equipped with an impressive refresh rate of 144Hz alongside a three-millisecond response time – the first to have the honour of so.
Throw an Intel 8th-Gen processor, a NVIDIA GTX 1070 graphics card, and an improved cooling into the mix, and a gaming paradise awaits.
ROG Ryujin and Ryuo CPU Liquid Coolers
This one's for the DIY enthusiasts. Not only are the liquid duo ROG's first-ever AIO coolers, they are also the world's first ones with an OLED display, which indicates real-time system stats and displays personalised images and gifs. This means that users are able to monitor hardware and display vitals like temperatures, voltages, and fan speeds, while adding a touch of customisation to the default ROG logo by highlighting their gamer tag, alongside the freedom of bespoke branding for system builders.
On the note of personalisation, the Ryujin and Ryuo coolers are heavy on that, sporting addressable LEDs that allow for the colour customisation and synced lighting with compatible components inside the chassis, as well as other rig peripherals.
Both setups are not just frills for show, however, and are more than equipped to deliver. For an enhanced cooling experience, the Ryujin comes armed with an embedded micro-fan that brings CPU temperatures down by up to 20ºC, which is accompanied by PPC radiator fans for improved airflow at reduced noise levels. Meanwhile, being decked out in reinforced sleeve tubing helps to increase its overall durability, and ensures that both grounds of aesthetics and lastingness are covered.
For an extra dose of cooling, the Ryuo's 120-mm and 240-mm radiators are shaped after the in-house Wing Blade design – shared by ROG graphic cards and the team's brand-new Thor PSU – for optimised airflow and static pressure. Both are scheduled to arrive in Q3 2018.
ROG Rapture GT-AX11000 WiFi Router
In gaming, wifi speeds are of utmost importance, and more so if multiplayer and co-op play is involved. As the world's first 10Gbps wifi router, the Rapture GT-AX11000 is build to handle the demands of extreme gaming, clocking in a peak aggregate throughput of approximately 11,000Mbps, and delivering data at 2.5 times the normal rate. In addition to increasing network efficiency by fourfold through teaming with multiple devices, it reduces latency as well, which promises a seamless gaming experience for users.
Should the connection speed still fails to live up to standards, there's always the easy-access physical button to the Game Boost mode on the router, which prioritises gaming traffic for an extra network boost. Of the two 5GHz bands supporting the router, one of them can be used to prevent interference to the main gaming system by blocking out activity from other wireless devices. A combination of skills and silky smooth wifi speed? An opponent's ultimate nightmare.
Alternatively, an additional 2.5Gbps Ethernet port may be used as well, though its performance is heavily dependent on one's internet speed. Likewise, the Rapture GT-AX11000 is scheduled for a Q3 2018 release.
---
ROG's product lineup for Computex 2018 is filled with many firsts for the company, and that surely hints at the team's willingness to explore new ventures. With the ROG Phone, it seems the team's pulling out the big guns to compete in the oversaturated tech market, and they look set to be on the right track in treading upon new territories. Apart from this and the above listed items, there are many other models to check out as well – it's a little for everyone.
Computex 2018 runs from June 5 to 9, 2018 and is held at Taipei, Taiwan.
---

Drop a Facebook comment below!