Dreams really do come true in most fairy tales. The tale of Pinocchio is no exception, with the wooden puppet eventually being turned into a real boy at the end of the story. But the tale never once proved how real of a boy he truly was.
Not if the folks from Mighty Jaxx in Singapore can help it, though. They've just announced the impending launch of a new Supersized version of the Pinocchio vinyl figure.
Ok, we are taking liberties here – Might Jaxx never named its original figurine after the puppet who wants to be a real boy aka Pinocchio. But it definitely modelled it after the boy-wannabe whose lies caused its nose to grow longer.
Dubbed "A Wood Awakening" by Paris-based screenwriter and illustrator Juce Gace, this collectible features Pinocchio in his classic Disney animated wooden getup, sporting a hard-on poking out from his pants. Hence, the cheeky title.
This vinyl collectible figure has actually been launched in 2017, and has since gotten quite the attention of collectors and pop culture fans alike. This version scales it up from 25cm (10″) to a whopping 50cm (20″) in height — roughly half the size of regular Pinocchio in the actual story. Yes, do get excited because this baby is twice as big as the original, in oh so many ways.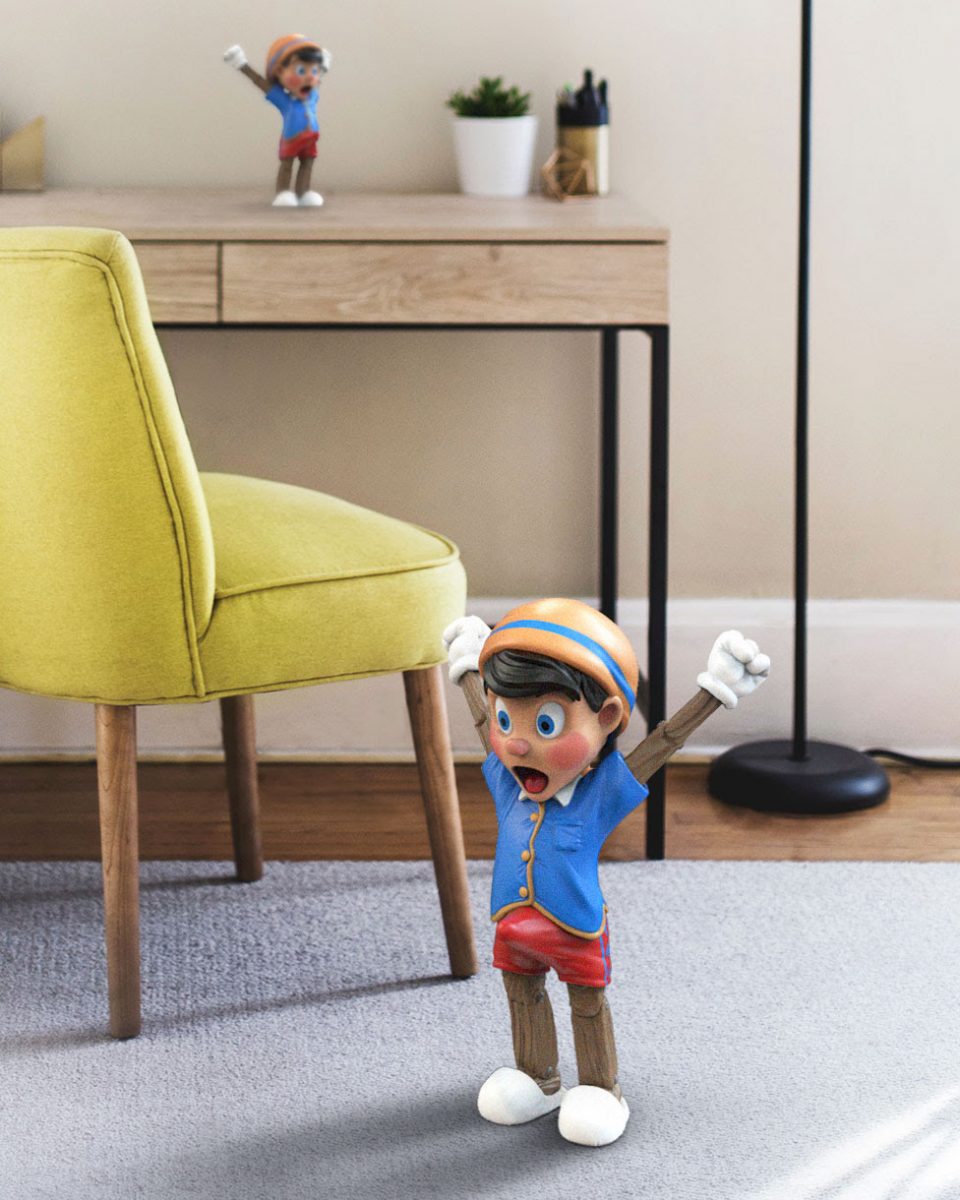 But we digress. The Supersized A Wood Awakening by Juce Gace will be launched on the Mighty Jaxx online store on August 3, 2019, at 9pm (SG), 2pm (LDN), and 9am (NYC), as a 24-hour time-limited edition, so be quick about it if you want to display Pinocchio's boyhood at your desk. There are only 88 of these figures made, and will sell for US$599, with free shipping worldwide.
The figures will ship sometime in Q1 2020.