Christmas in Singapore has always been rather clockwork. The lights go up and everyone gets hyped up for the season. That's pretty much it unless Disney gets their way.
Three years. That's how long it has taken the house of the mouse to establish themselves as part of the festive calendar. It would be hard to avoid anything Star Wars related between the months of September to December.
Seeing as to how Emperor Palpatine called for Order 66, taking over an entire mall's facade for Christmas is a culmination of months of planning on Disney's end.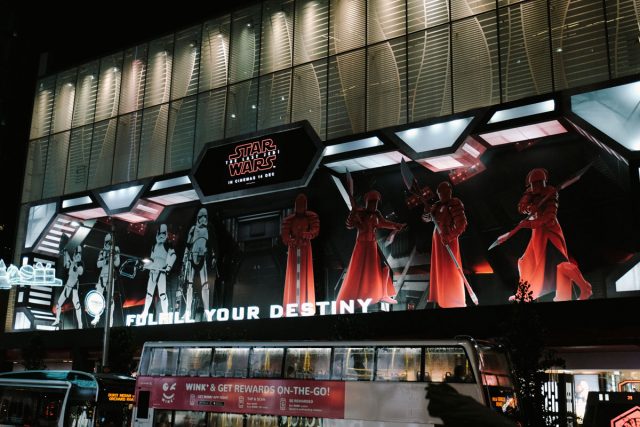 Not only is Centrepoint in Orchard the only one being decked out in all things Star Wars, malls under the Frasers group across the island have their own special display to be proud of.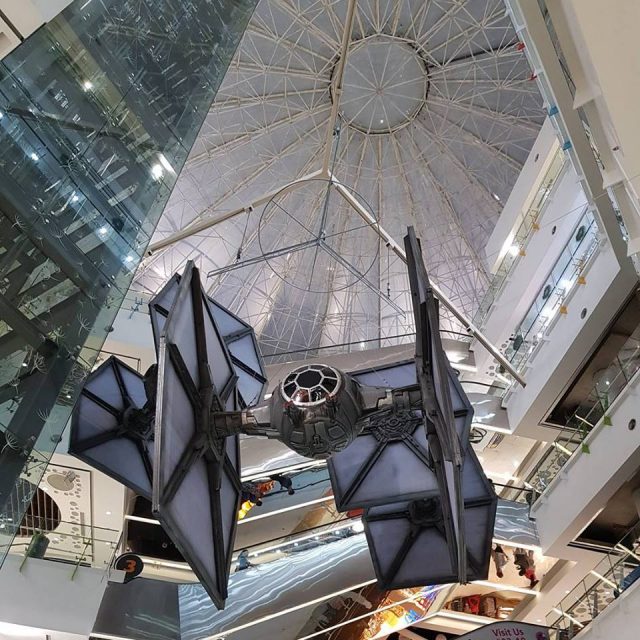 In the process of finding out more information pertaining to the event, I came across this image –
Has Yoda grown taller somehow or is he just happy to see Leia and Rey? But that's besides the point.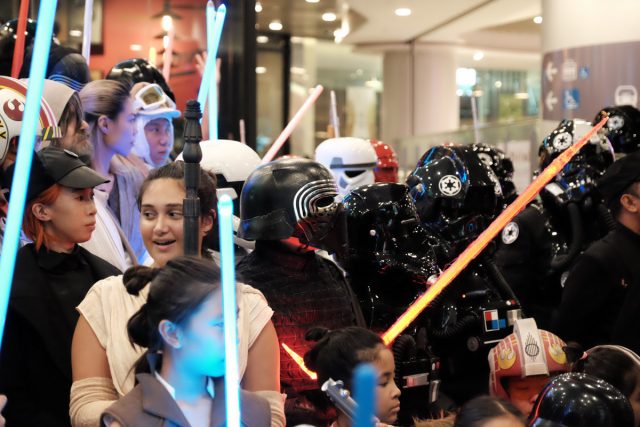 To kick Christmas off with a bang, a call of arms was sent out to the fan community in the form of the Rebel Legion, 501st and Fightsaber who gathered their forces to collectively to make (and eventually, break) it into the Singapore Book of Records.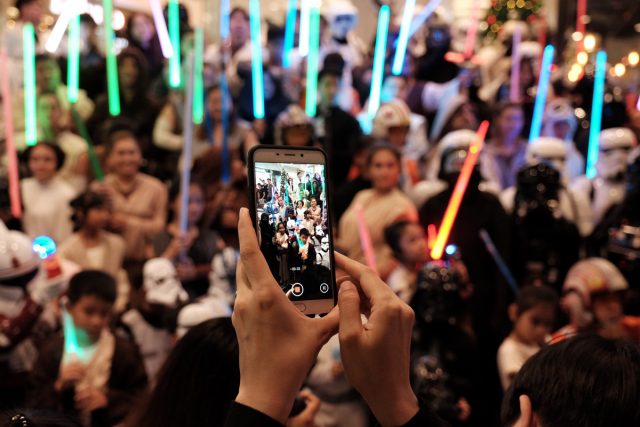 The claim to fame? Gathering the most amount of Star Wars characters in one place. Possibly over 100 of them in fact!
The build up to the photo opportunity was all sorts of awesome, with the 501st making their way down to the atrium area first.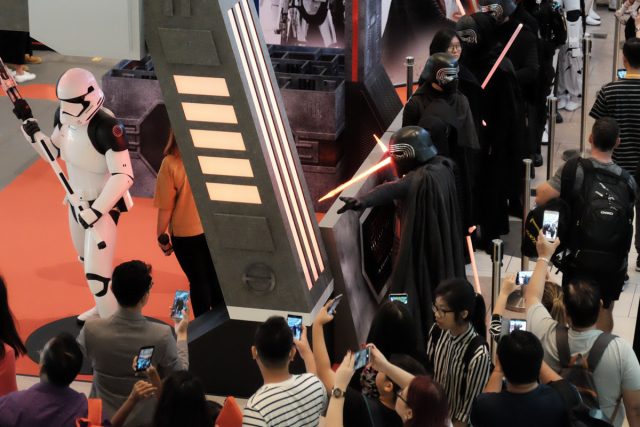 While Kylo takes his time to ham it up for the cameras, he should have been looking out for the Jedi.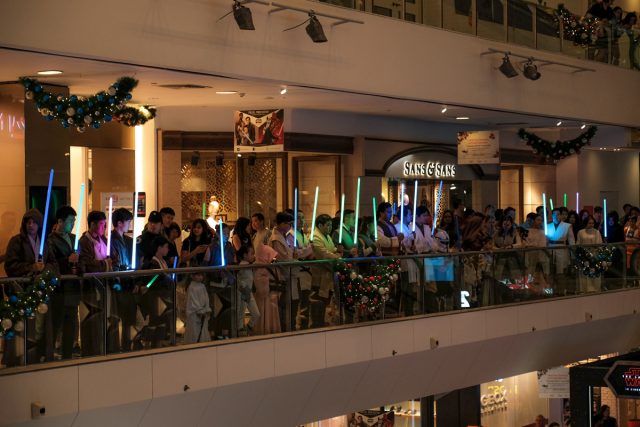 And where else would the Jedi be if not the high ground? It seems that after so many episodes, the Sith still need to learn from their mistakes.
Once the confetti had fallen, it was a mad rush to grab the best photo ops. After all, apart from May the Fourth, rarely do we see so many fans gathered in one spot at the same time.
It's great to see kids getting involved and the number seems to grow more and more each year. This is definitely the community that continues to grow even as passes its 40th anniversary this year.
With The Last Jedi coming out in slightly over a month away, perhaps it might be a good opportunity to get into the mood and visit Centrepoint to take a look. They've really rolled out the red carpet and there are plenty of photo opportunities outside the mall and plenty more activities within as well.
And if you REALLY loved the experience, you may also vote for the mall to be the best dressed of them all. Because the Sith only deals in absolutes and all the other categories are of little consequence.
---

Drop a Facebook comment below!