The Discovery One is orbiting Earth once again, in full IMAX glory.
50 years after Stanley Kubrick's cinematic classic changed the big screen, Warner Bros. Singapore is aiming for the stars again, with a special, one week limited release of 2001: A Space Odyssey in Singapore, exclusive to Shaw Theatres Lido IMAX.
Since its release way back in 1968, the 142-minute epic, which was co-written by Kubrick and legendary science fiction author Arthur C. Clarke, is widely considered to be one of the greatest films of the 20th century.
Some say the film foreshadowed the future, with its introduction of a slate display that consumers now refer to as a tablet. Starring Keir Dullea and Gary Lockwood, the movie sees astronauts David Bowman (Dullea) and Frank Poole (Lockwood) en route to Jupiter, to investigate the signal sent by a black monolith on the moon, to Jupiter. However, their mission is soon jeopardised when the ship's computer, HAL (voiced by Douglas Rain), seemingly starts to a malfunction.
"We are excited to showcase Stanley Kubrick's iconic Sci-fi masterpiece, originally shot in Super-Panavision 70, in IMAX for the first time ever,", noted Mr. Mark Shaw, Director, Shaw Organisation.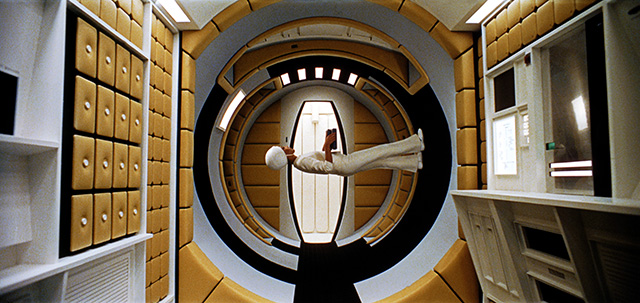 "There is no better way to experience the director's vision than on the big screen that it was made for. I recall having seen the film in my school auditorium as a teenager in the mid-80's and I'm thrilled to be able to watch it again in IMAX!"
"We are very pleased to be able to release this landmark Sci-fi masterpiece in Singapore. Established fans and the new generation of audience can now appreciate the marvel of this magnum opus on the IMAX screen, " says Mr. Ng Peng Hui, Managing Director, Warner Bros. Singapore.
Tickets for the IMAX 50th anniversary edition go on sale on 25 September.
Singapore will be the only country in Southeast Asia to showcase the movie in IMAX, from 27 September to 3 October, 2018.
---

Drop a Facebook comment below!