The Fortnite fever is certainly not dying down anytime soon.
From expanding into different gaming markets (check out our comparison article) to parents seeking out game professionals to coach their children, Epic Games' battle royale shooter has quickly grown to become one of the biggest titles in the community. The team, however, is hardly resting on their laurels as they continue to attract both existing and new players through various ways – the latest of which comes in a partnership with Hasbro.
Come Spring 2019, the joy of shooting will be brought over to real life – in the form of officially-licensed Nerf blasters. With a full reveal planned on September 11, 2018, details remain under wraps at this stage, but a company representative promises that an immersive "player-versus-player action of the game" is in store, where enthusiasts can "play out the Battle Royale in real-world settings with blasters and accessories that emulate the onscreen battles Fortnite is known for." Boo-yeah.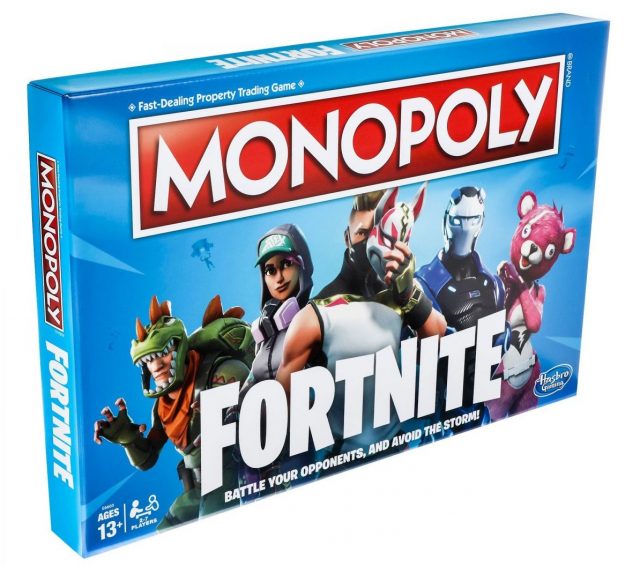 In-game, duking out to be the last one standing is essentially the main objective of Fortnite. It thus stands to reason that this will carry over to its upcoming themed Monopoly board, which adds the welcome element of thrill. Following a short-lived pre-order on UK retailer Zavvi that subsequently saw it being taken down, Hasbro and Epic Games have placed the launch date to be on October 1, 2018 – earlier than the initial November 26 announcement as stated on Zavvi.
While no brief description has been given about the board game, the one snagged by Kotaku before the pre-order removal reads –
You're still picking up properties, but instead of money you have health points. Instead of paying for spaces, it's just first come first serve. Each turn you roll two dice, one that moves you forward and another that allows you to take an action. You'll be able to shoot a player on the same side of the board as you; build a wall on the space you're currently on to protect yourself from being shot; drop a Boogie Bomb, which causes each player to lose health; or apply a bandage to regain health. If you lose all your health points, you lose, and just like the video game, the last player standing wins.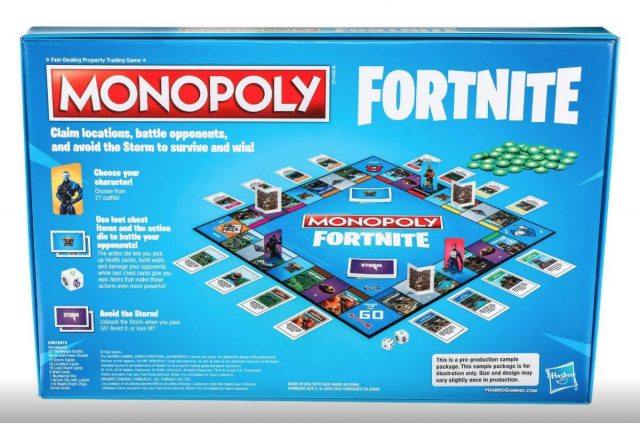 In other words? The Fortnite edition remains equally competitive and difficult to beat, with borrowed elements from the game such as:
Replacing money with health points
Making every property on the board a location from Fortnite Island
Using two dice, one for movement, and the other for "action" where players can decide to make a move or take an action first on every turn.
The act of using Bandages to recover health, shooting other players with Cross Hairs, using a Wall as protection, and taking a life away from all players via a Boogie Bomb.
Bringing in the Storm, in which spaces on the board taken up by it will result in the deduction of two lives from the players when landed on.
On paper, the above features do seem to translate well to its tabletop counterpart, and quite possibly introduce existing players to the genre. Besides, there's nothing better to flaunt your win than executing the Victory Dance in front of your friends – be prepared to bear the consequences, though!
---

Drop a Facebook comment below!