Singapore may be home to several conventions, but the one taking up permanent residence in the hearts of most anime enthusiasts is, quite arguably, Anime Festival Asia. Known as AFA for short, the annual affair sees like-minded individuals coming together in the familiar terrains of Suntec City Convention Centre, as they celebrate a shared love for Japanese entertainment culture. It has always been a yearly tradition for fans, and is definitely set to remain as one till the end of time, especially with its recent milestone of reaching ten years in the business.
And boy, did AFA demonstrate amazing growth over the decade. Starting from a meagre attendance of 29,000 back in 2008, the event has since more than tripled in number, with 94,270 attendees reported for last year. It has undergone one new anime cycle after another, from the olden days of Bleach, Naruto and One Piece, to more recent popular series such as Tokyo Ghoul, Shingeki no Kyojin (Attack on Titan), Boku No Hero Academia (My Hero Academia), and Haikyuu!!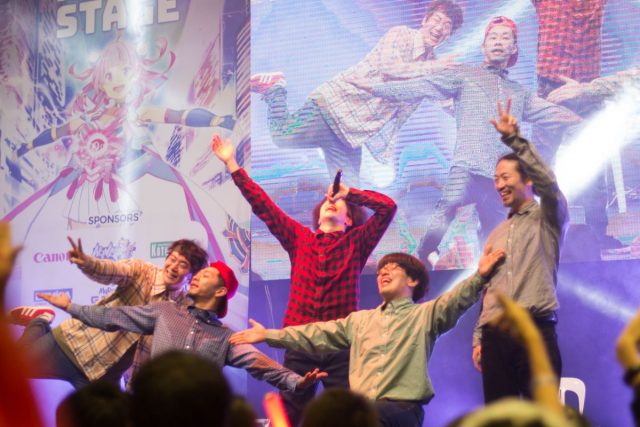 AFA 2018 is the resulting cumulation of these joyful, geeky times – and then some. Apart from the usual staples of cosplay, stage performances, and guest appearances, the latest edition also places a heavier emphasis on gaming that's not only limited to Japanese titles, but also familiar esports ones.
Anime conventions are often associated with cosplay, and that's certainly accurate in the case of AFA. As expected, quite a handful of enthusiasts were seen parading around in their intricately-crafted, finely-weaved costumes, some of which more unexpected than others: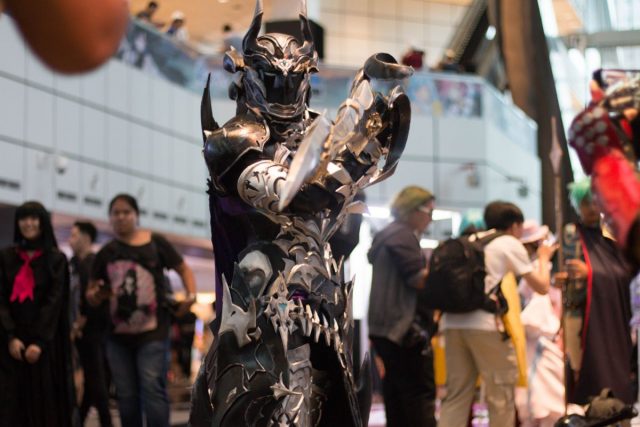 Of the list, Knight Solaire of Astora probably came as the biggest surprise treat. The cosplayer was a good sport, too, greeting attendees with the 'Praise the Sun' gesture, and reciprocating those who initiated the action first (Praise the Sun indeed, good Sir!). There are some noticeable mainstays ala Overwatch, with Fate Grand Order (FGO) being one of the most popular cosplay options – hardly unexpected, considering how it's a member of the main star ensemble of AFA 2018. In fact, an installation was wholly dedicated to FGO fans, where they can place their phones in a 'summoning circle' to call upon the RNGods conduct an in-game character draw. It's silly, it's fun, and most certainly stays true to the mechanics of the game, making it the perfect attraction.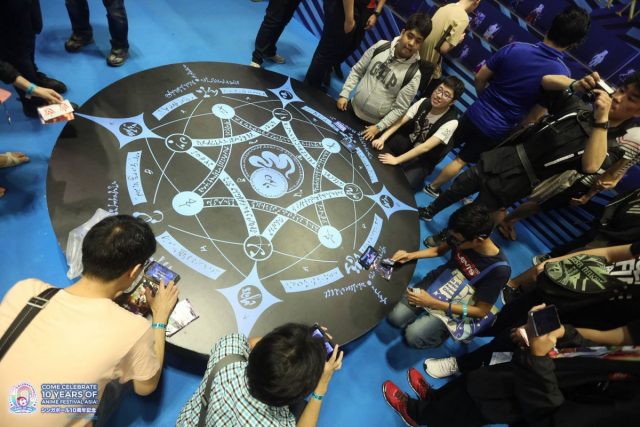 While cosplayers bring their favourite characters to life, artists work to present the latter in the best way possible through ink and digital software. The booths along the Creators' Hub come lined with well-designed charms, stickers, fanzines, shirts, and similar merch, but the experience is unfortunately marred by a constant high flow of human traffic in the narrow walkway. Having said that, the artists' alley is still worth checking out, since that's where most of the artistic gems lie.
No geek shall go hungry at a convention, however. As per previous installments, AFA 2018 has food stations for the crowd, this time with greater variety to boot, such as Detective Conan-themed pastries, as well as other dining options that include Samurice, kakigori (shaved ice), chicken sandwich, and the usual Nissin instant noodles. Be prepared to fork out a slightly heftier price to fill your stomachs here.
Apart from cosplay, another huge part of the ACG lifestyle is figurines and toys. Official stores like Tamashii Nations have taken upon themselves to display exquisite models in glass cases, showing all the fine details in their full glory, from the weapons of Gunpla builds to the intense, aggressive facial expressions of Boku No Hero's Todoroki Shouto-Midoriya Izuku pair.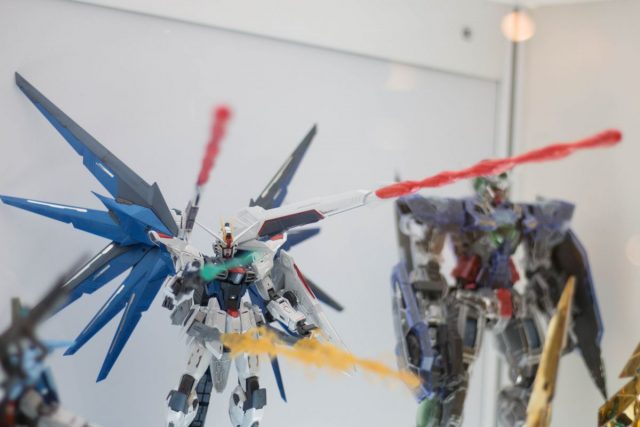 On the note of Boku No Hero, fans can also try their hands at the upcoming My Hero: One's Justice game, alongside other Bandai Namco's titles, such as God Eater 5 and Jump Force. Beyond that, the Honkai Impact booth featured gameplay from the hugely-popular Japanese series, alongside some lighthearted, rhythmic fun with the Switch port of Taiko no Tatusjin. For that extra dose of competitive gaming, the MyRepublic showcase featured mini League of Legends and Soulcalibur VI tournaments – guess the esports craze isn't slowing down anytime soon.
Day 2, while exhausting, has been a day enriched by the company of like-minded individuals and especially friends. Here's to the community's shared love of the ACG spirit, and may day 3 be a blast!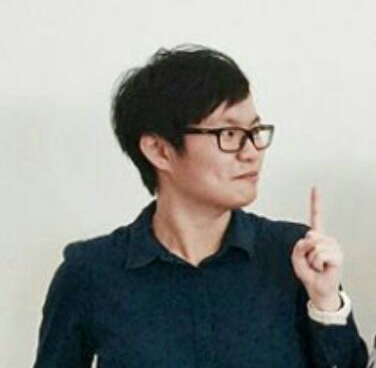 Si Jia is a casual geek at heart – or as casual as someone with Sephiroth's theme on her Spotify playlist can get. A fan of movies, games, and Japanese culture, Si Jia's greatest weakness is the Steam Summer Sale. Or any Steam sale, really.
---

Drop a Facebook comment below!