Excitement, crowds, laughter, screams – the past weekend was a wild and enjoyable experience in itself, richly filled with tons of cosplay, merch, on-display toys, food, stage performances, and game demo sessions. Day 2 of the annual C3 Anime Festival Asia (AFA) Singapore 2018 saw attendance at its peak, so it certainly was a relief when throngs of fans trickled to a steady stream on its last day. The Creators' Hub, particularly plagued with the serious problem of overcrowding, finally had some breathing room, though most of the coveted merch were expectedly sold out then.
Still, it made for some fun times. At the Akiba Stage area (where performances are held), the infectious energy of fans can most certainly be felt, as they cheered and sang along enthusiastically to rhythmic tunes. Light sticks were raised into the air, creating a uniform sea of two-toned colours, while others bounced to the beat of songs.
Having another day of activities means the showcasing of new cosplay. The third day of AFA 2018 welcomed a refreshing change in the scene from the past days, featuring more armour-clad displays, as well as witty executions. Oh, and let's not forget about Deadpool and his four Spidey pals.
And while cosplay and stage performances have always part of AFA tradition, this year's edition had something different for fans in store – a red carpet event. Making its debut in AFA's decade-long history, it serves as a celebration of the convention's 10th-year anniversary, one that attracted the eyeballs of not only attendees, but members of the public as well.
Screams and cheers were aplenty, too, as established personalities walked down the aisle with class. Where some exuded a kind of cool, roguish charm, others threw around warm smiles, with the rest opting for the flair of the dramatic. It wasn't all formal business – at one point in time, the male half (KATSU) of Japanese pop duo angela donned a banana head costume, and excitedly approached a fellow fan wearing an identical outfit for a hug and selfie opportunity. It was an act so utterly unexpected that it elicited hearty laughter all over, and paved the way for more lightheartedness to come.
Apart from Japanese pop stars, whose attendance include well-known names like GARNiDELiA, nano, and the aforementioned angela, cosplayers took to the stage – or carpet, more accurately – as well, with AFA mainstay KANAME☆ and crowd favourite Baozi and Hana leading the charge as K's Munakata Reisi and Magic Kaito's Detective Kaito and Kudo Shinichi respectively.
The participants of World Cosplay Summit were also given the chance to demonstrate their cosplay prowess, while notable local up-and-stars were thrust into the limelight.
A nice wrap-up to a ten-year milestone, indeed!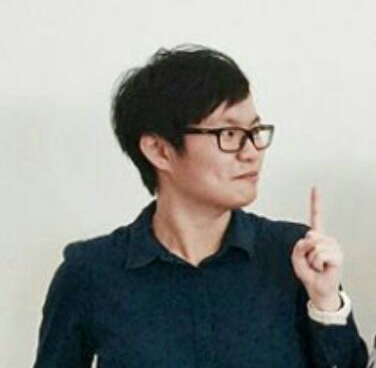 Si Jia is a casual geek at heart – or as casual as someone with Sephiroth's theme on her Spotify playlist can get. A fan of movies, games, and Japanese culture, Si Jia's greatest weakness is the Steam Summer Sale. Or any Steam sale, really.
---

Drop a Facebook comment below!