Just like how the Black Panther is a pillar of hope for his people, Black Panther: Wakanda Forever has brought light – and life – back to beleaguered cinemas. The superhero movie earned US$330 million to dominate the global box office, with US$180 million coming from the U.S. market.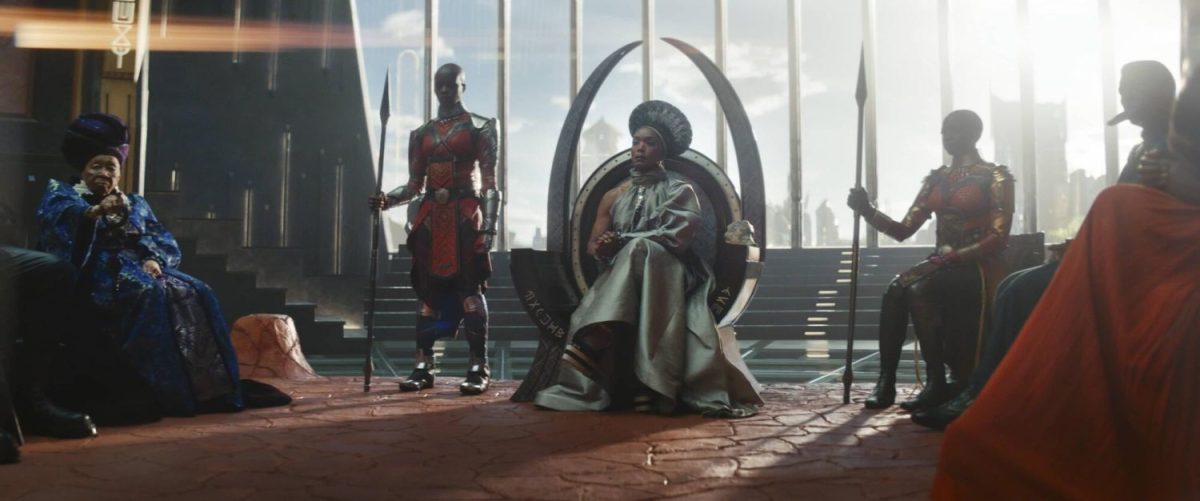 The result surpasses the previous record for a November opening in North America, which was held by 2013's The Hunger Games: Catching Fire and its US$158 million mark. This also puts the sequel as the second biggest domestic debut of the year, behind the US$187.4 million launch of Doctor Strange and the Multiverse of Madness. Both titles still paled in comparison to Spider-Man: No Way Home, however, which reigned supreme with a US$260 million opening.
While it's unlikely that Wakanda Forever will cross the US$1.4 billion mark that its predecessor achieved, the strong debut marks a very encouraging start for the emotionally-charged film that respectfully honoured the late Chadwick Boseman. The Black Panther star passed away at the age of 43 in 2020 after a four-year battle with colon cancer.
Director Ryan Coogler decided not to recast Boseman's character, and instead turned the Marvel spectacle into a journey of loss, grief, and healing amidst an action-packed backdrop. Accompanying the return of familiar faces like Shuri (Letitia Wright), Queen Ramonda (Angela Bassett), and Okoye (Danai Gurira) are a host of other characters, including the sea king mutant Namor and Ironheart.
The sequel only has one mid-credits scene, and will officially mark the end of Phase 4 of the Marvel Cinematic Universe. Phase 5 is set to kick off on 17 Feburary 2023 with Ant-Man and the Wasp: Quantumania and wrap up on 26 July 2024.