To the general masses, Black Panther was the continuation of a massive global superhero franchise. But to plenty of people of colour, Black Panther was a rallying cry.
Directed by Ryan Coogler, the 2018 film, led by Chadwick Boseman in the lead role of T'Challa/Black Panther, saw Letitia Wright as Shuri, Angela Bassett as Queen Ramonda, Lupita Nyong'o as Nakia and Michael B. Jordan as Killmonger. It was the first time a major superhero film featured an all-Black cast. It's also the first film in the Marvel Cinematic Universe where Black youths around the world could see themselves on screen as a hero, a brother, a sister, a mother, a friend and cousin, all with talents and powerful means of their own.
Black Panther created a cultural impact and paved the way for diversity in the superhero genre and sealed its global US1.3 billion success as the first superhero film to receive a Best Picture nomination. The commonly uttered line, 'Wakanda Forever' became a common catchphrase fans cheered and the nation itself became the place where the Avengers battled Thanos. Which means that for the upcoming sequel, Coogler has a lot to live up to. And the world was literally against him, as production started during the global pandemic.
"I will say the greatest challenge in making the movie was probably just stamina. It was a process that took longer than anybody expected it to take due to challenges that no one could predict, nobody can see coming, we didn't really have any control over – the pandemic included," said Coogler in an exclusive interview with Geek Culture.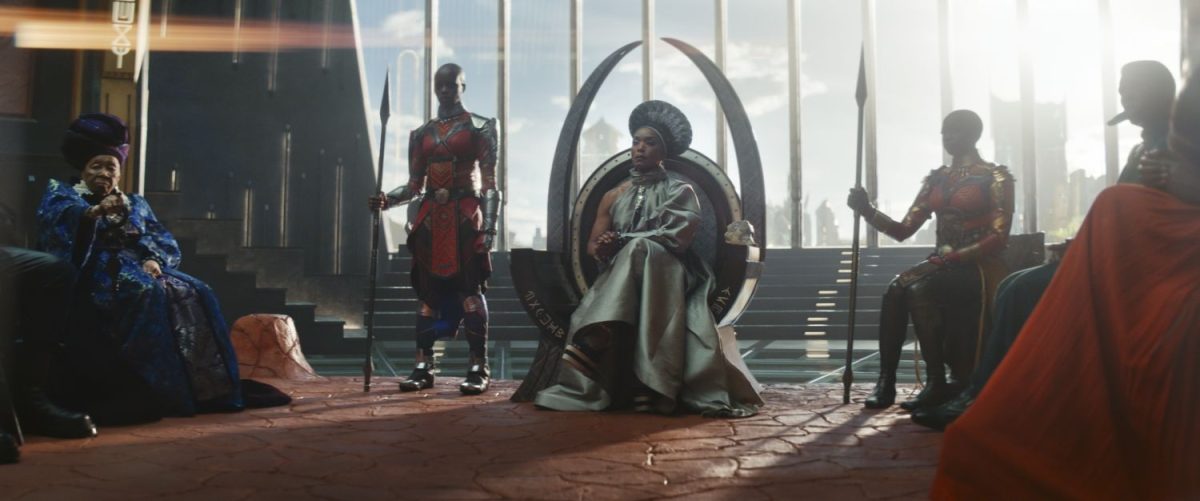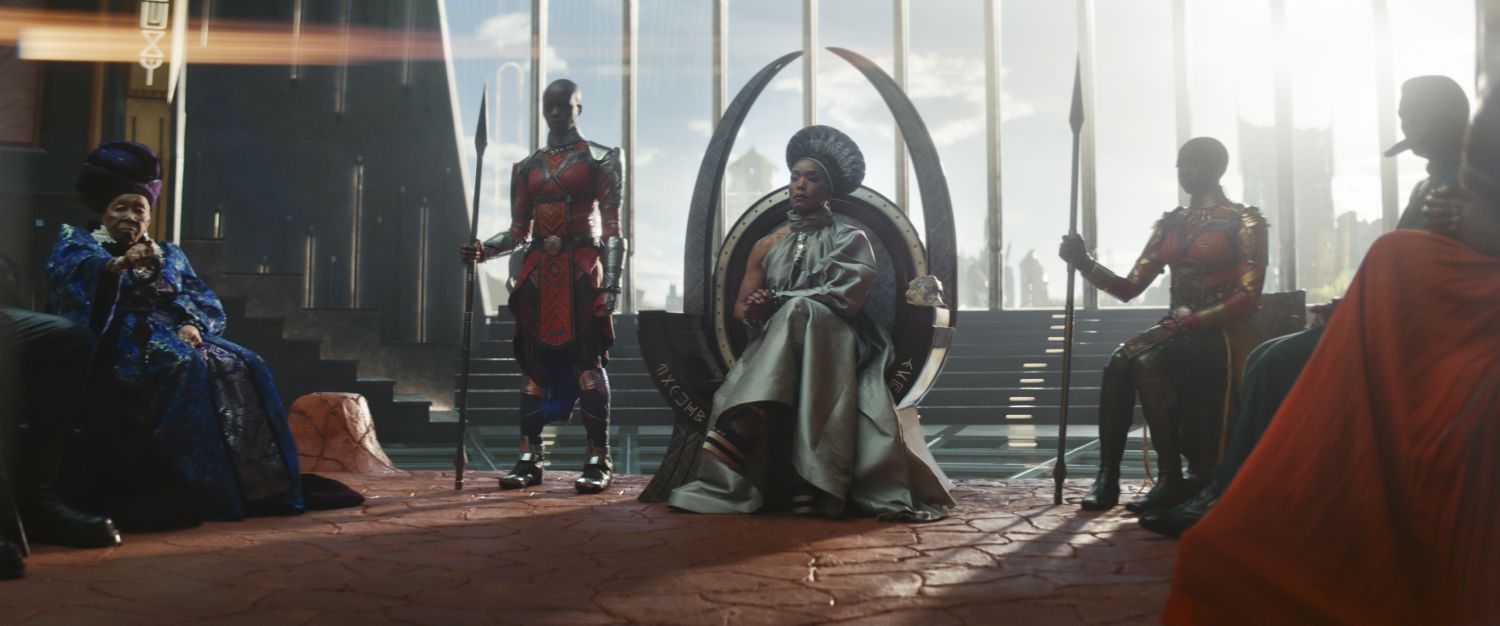 Black Panther: Wakanda Forever has also gone through multiple reshoots, including a massive script overhaul, after series lead Chadwick Boseman passed away in 2020 from a previously unannounced battle with cancer. Coogler had already written the sequel, focusing on the titular hero's psyche but with Boseman gone, a decision was made by those involved not to recast the role. Ultimately, Coogler had to write a new script that not only respects Boseman and his legacy but also be entertaining enough for Marvel fans to want to watch the movie.
"Facing these challenges and delays and complications and being able to still be creative, I think that was the most challenging part, but I will say it's also been the most rewarding part," noted the director.
"I think we've made something that's really exciting. The movie is still very fun, it's got a lot of humour in it, a lot of rewatch value and also something that feels true to us – and that's not easy to do."
Though the Wakanda Forever movie fans see on screen will be a big difference from what the initial sequel is supposed to look like, Coogler kept some themes and stories consistent. For starters, both movies centered on grief and perseverance, and involved water as a huge motif. And just like the first film, Coogler has focused on introducing a new king to the mythos, and surrounded the cast with a cast of people of colour.
"I think things that we kept consistent in both stories were themes of perseverance, themes of confronting grief, the motif of water – Namor and Talocan were present in that version of the story," shared Coogler.
But that's where the last of the similarities lie. Coogler admits that comparing the two versions of the script and movie would be a "disservice" and that huge pivots in the story were necessary.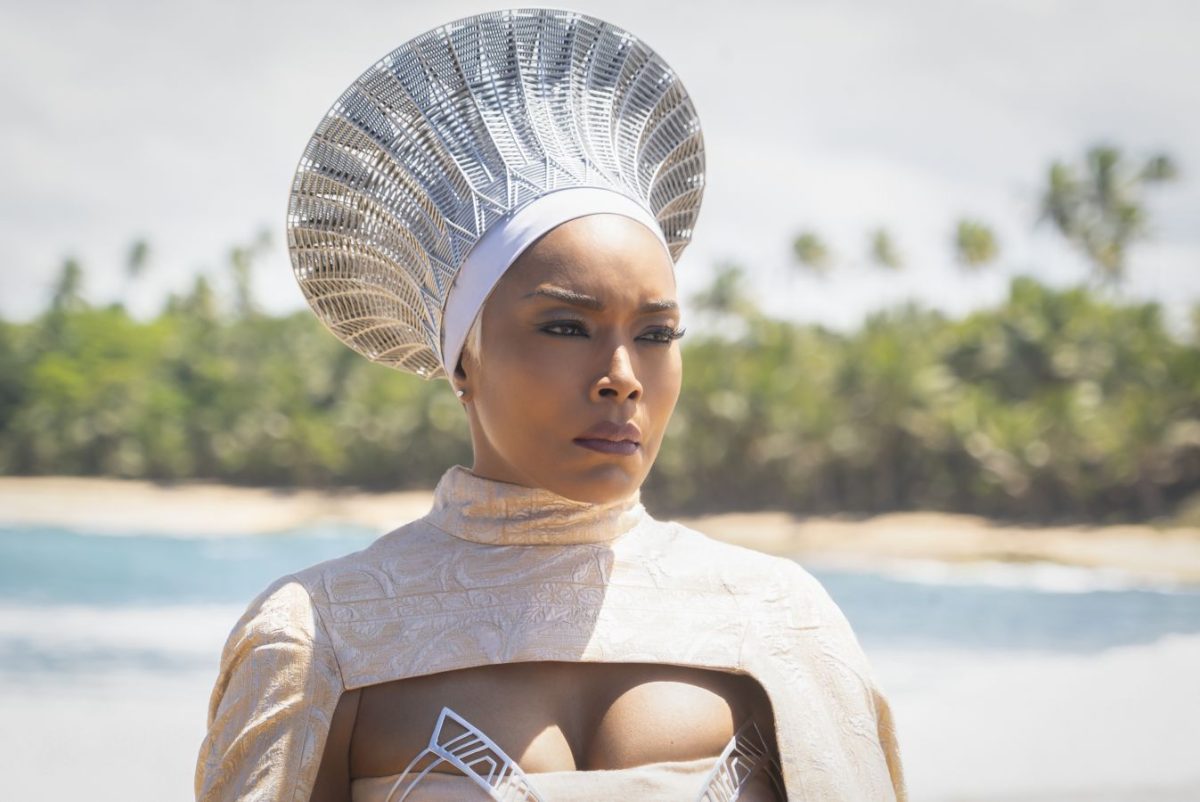 "The film very quickly became a movie that dealt with motherhood and it dealt with, you know, how do you move forward after experiencing loss? All that T'Challa occupied for the characters has been lost and the characters are coming off of the events of Infinity War and Endgame where people have missed five years and have come back to find Wakanda in a different place," said Coogler.
"And the idea of growth and maturity is explored in this film in a way that it was explored a little bit in the draft and I'm honestly so excited about this film. To compare it to that draft is almost like a disservice to it."
Out of all the new ideas Coogler is taking to the screen, the director is most excited to debut Namor the Submariner and for fans to visit Talocan. If the name Namor seems strange, get ready. Regarded as the first mutant character to make his debut in Marvel Comics, the character has had a rich and extended legacy in the funny books, from being a close friend and teammate of Captain America, the ruler of undersea kingdom Atlantis, and of course, both as a hero and villain since he made his debut.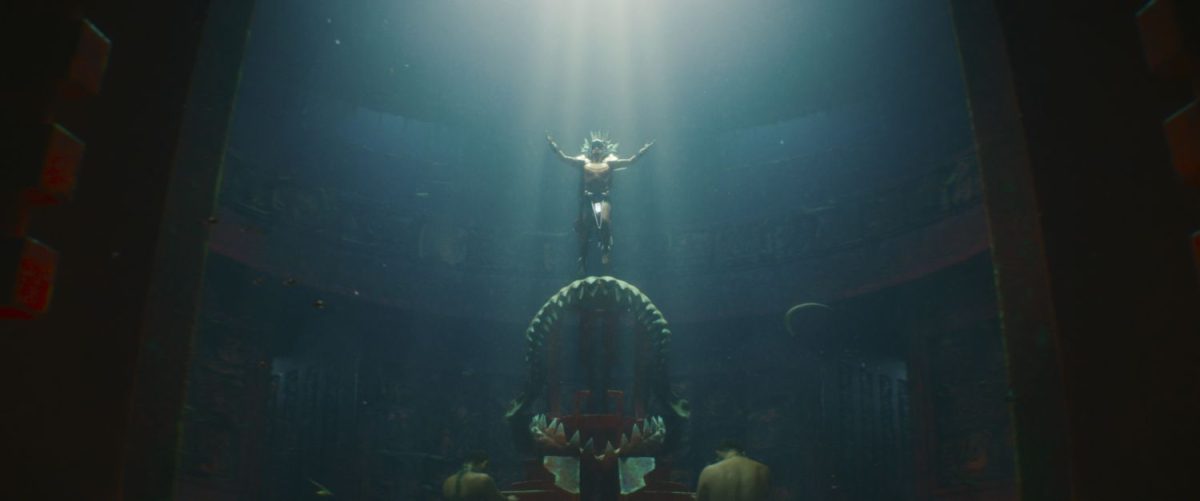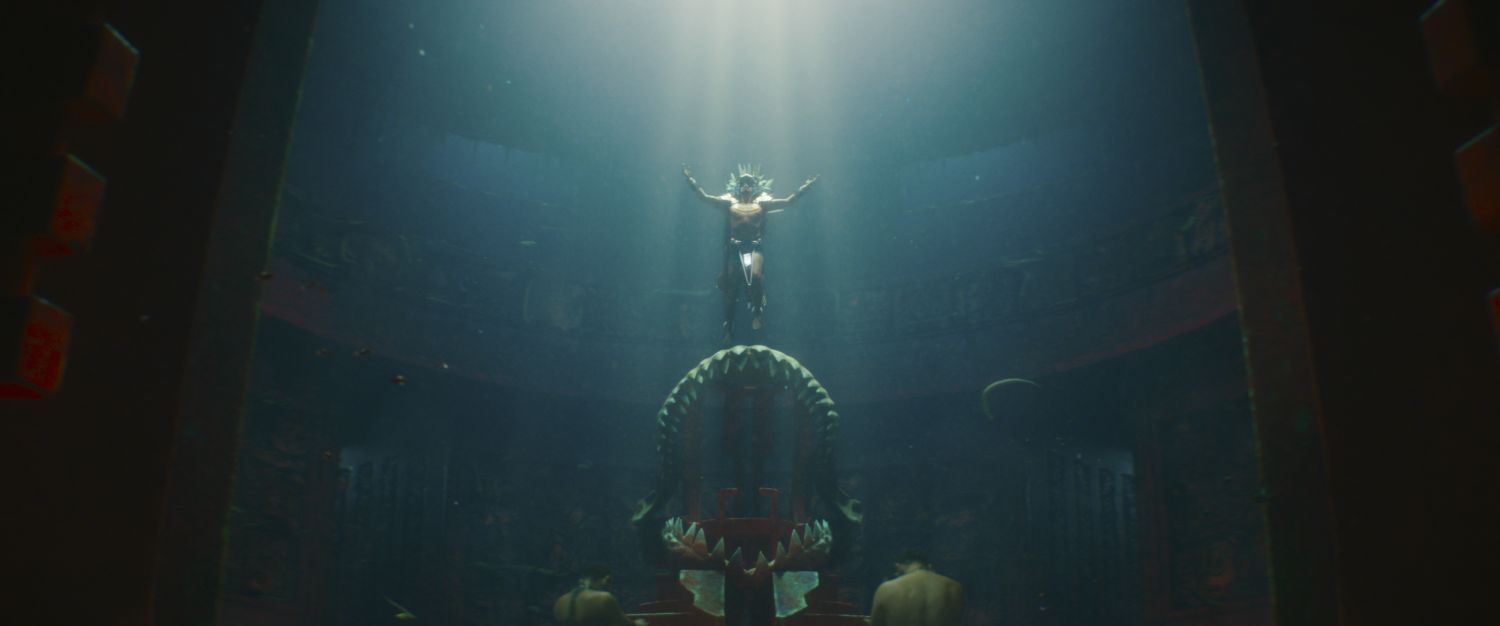 First introduced as an anti-hero in the Marvel Comics universe in 1939, he is the son of an Atlantean princess and a human. In the comics, he has been a member of the Avengers, the Defenders and X-Men. He's even formed his own pragmatic, villainous team called the Cabal when human morality got in his way. If part of comic book lineage seems familiar, a conscious decision was made to not make Namor be too similar with the other son and eventual king of Atlantis, born of an Atlantean princess and a human.
Wakanda Forever sets Namor up as the antagonist but instead of him ruling Altantis, he now rules a kingdom called Talocan. The character and his origins have also been changed to depict Mayan culture and civilisation. The change, according to Coogler, was a natural one and is in line with what Black Panther is always meant to do – represent minorities.
"The idea came about in a pretty natural way to adapt what was Atlantis in the comic books to be Talocan in the MCU, and basing their culture off of the Mayan culture. That idea was a product of a lot of different things that that we were feeling creatively, but the biggest one was just through making the first Black Panther, we kind of built a language for ourselves and the expectation from the audience that we would take cultural research and representation seriously, that we would do the work to make sure that we weren't just putting things in there for no reason. We were pulling things from real cultures and presenting them in a way that was respectful," said the director.
"So to make a follow up to that film in this Black Panther series, I thought we had to open the world up, the world had to get bigger, the scope had to get bigger. I felt like after making the first one our shoulders were big enough to carry more on this one and it made sense to evolve a culture that wasn't on the continent."
But for those who feel that the sequel departs too much from established comic book lore, don't worry – there's something for you as the film also stars Dominique Thorne as Riri Williams aka Ironheart, a 15-year old student who, in the comics, reverse engineered one of Iron Man's armours for herself.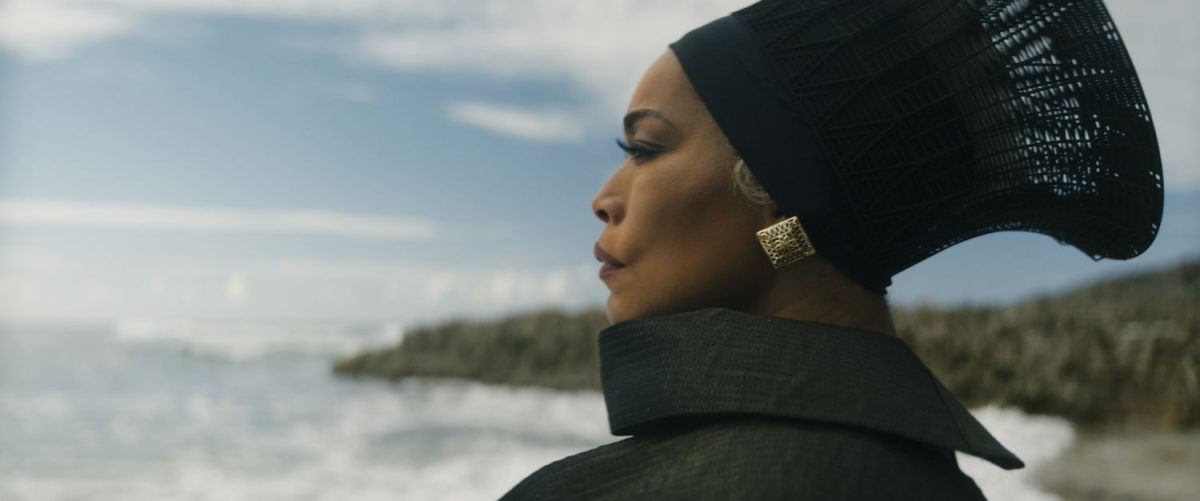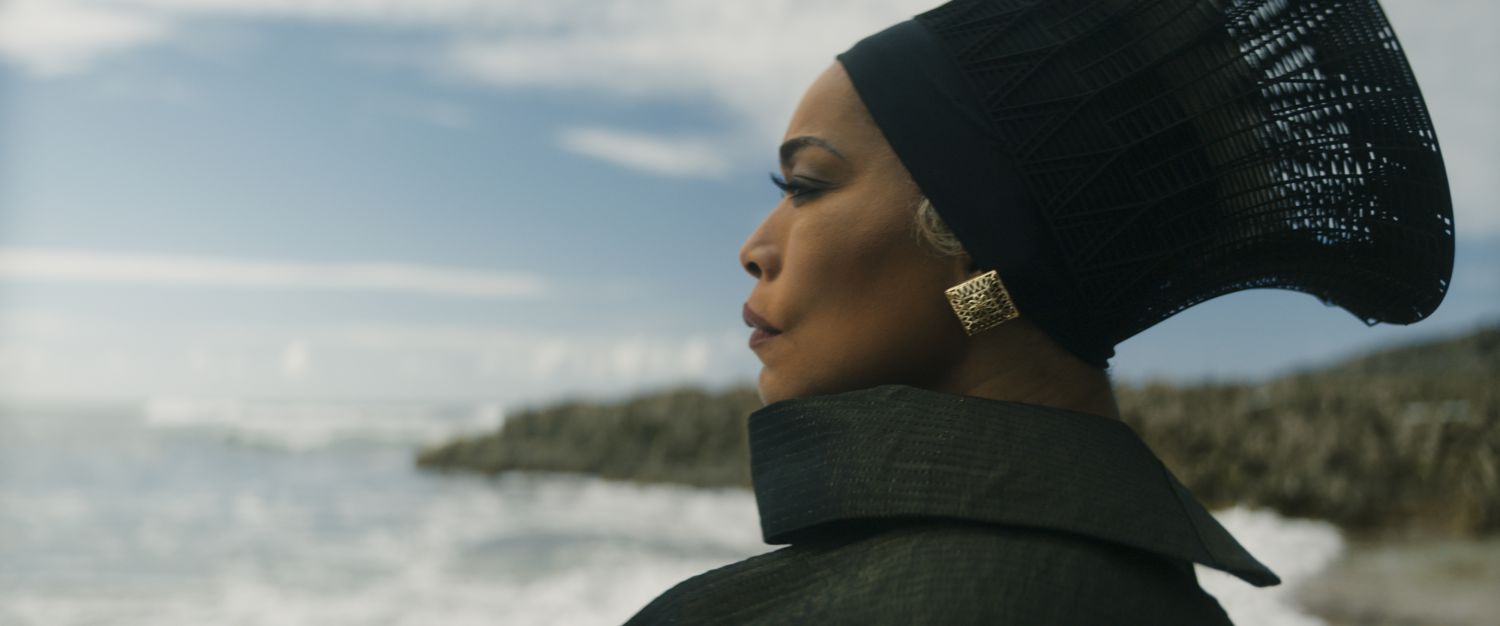 Surprisingly, the conversation with Marvel Studios' President Kevin Feige to overhaul Namor's background was easy. Coogler asserts that Feige is understanding and rather, agrees with Coogler's cause to bring an underrepresented and misunderstood culture and community to the silver screens. Coogler is also rather taken by the Mayan civilisation and Mesoamerican history, so his passion only assured Feige that the change would be beneficial.
"In terms of a conversation with Kevin, it wasn't like a big deal. He actually encouraged it because he wanted us to make sure that our version of underwater society is different enough to be able to coexist in the film world right now. You got Aquaman – which is a great film – you got these other movies that are based on Atlantis, or Greco Roman mythology, history, culture – there's enough of that in the world," shared Coogler.
"If you study historical texts and culture, you'll see that there are a lot of cultures all over the world that have this legend of hidden societies or continents that sank, and went into the water and so I was always kind of amazed. Once we settled on a Mayan civilization, it worked out really well for us."
Wakanda Forever is finally hitting cinemas on 11 November. The movie will see the return of Letitia Wright as Shuri, Angela Bassett as Queen Ramonda, Lupita Nyong'O as Nakia, Danai Gurira as Okoye and Winston Duke as M'Baku. It will introduce Tenoch Huerta as Namor the Submariner and Dominique Thorne as Ironheart.