With their Galaxy S9 and S9+ devices, Samsung has already given us a fair share of AR Emoji fun with the ability for users to create custom AR avatars of themselves. But haven't you ever wanted to send messages with an AR Emoji of Mickey Mouse instead? Well now you can, as Samsung's new Disney AR Emojis allow you create personalised messages as classic Disney characters!
Only two characters are currently available, Mickey Mouse and Minnie Mouse, but Samsung plans to release more characters throughout the year from films such as The Incredibles, Zootopia, and Frozen.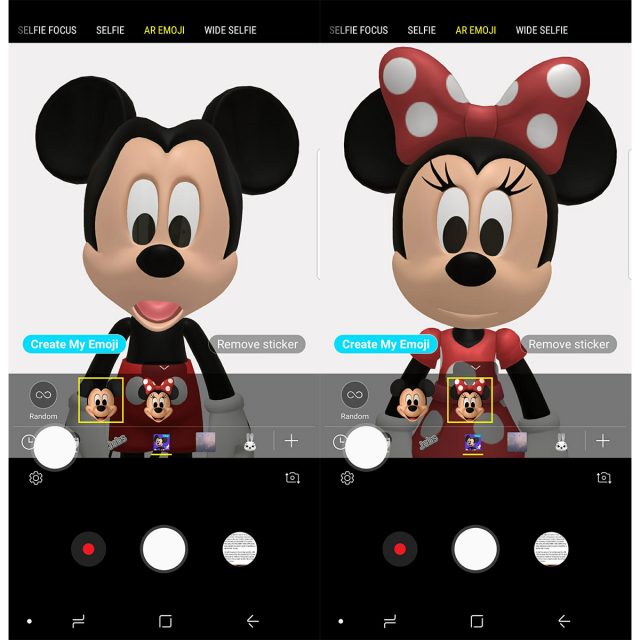 Using deep learning and facial recognition technology, the AR Emojis map onto over 100 facial features to create unique, expressive messages for family and friends. Open your mouth, wink an eye, nod up and down, and see your movements being mirrored magically on the emoji!
Have a go at making funny gifs with Mickey and Minnie Mouse, as these two emojis are available for download in the camera app on Samsung Galaxy S9 and S9+ devices now.
For those in Singapore, the Galaxy S9 and S9+ can be purchased now at M1, Starhub, and Singtel outlets, major electronics and IT stores, Samsung Experience stores, and Lazada Singapore. The phones are available in the colours Midnight Black, Coral Blue, and Lilac Purple, and retail at the following recommended prices:
Galaxy S9 (64GB): S$1,198
Galaxy S9+ (64GB): S$1,348
Galaxy S9+ (256GB): S$1,498