It would seem that collaborations with sneaker brands are the new way of celebrating something you love. Following the likes of Game of Thrones x adidas and Street Fighter x Onitsuka Tiger, now we have the Beastie Boys joining in the fun.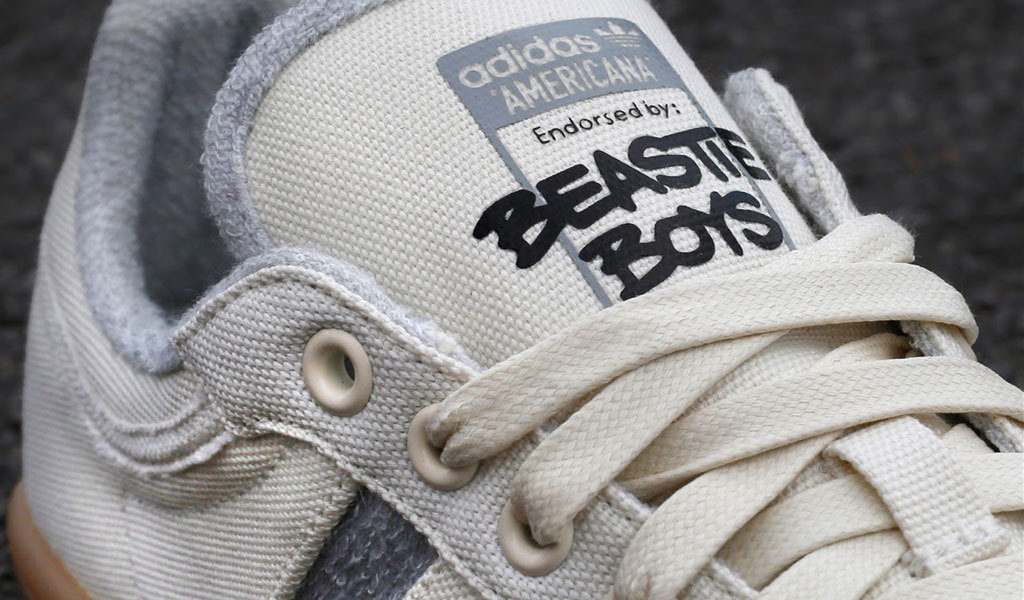 Celebrating the 30th anniversary of Paul's Boutique, Mike Diamon and Adam Horovitz (Adam Yauch passed away in 2012) unveiled their very own Adidas Skateboarding creation, complete with the Beastie Boys logo stamped on the interior and on the tongue.
As Adidas Skateboarding's Cullen Poythress put it,
Few artists showcase the confluence of so many different elements of '80s and '90s subculture better than Beastie Boys. They represent skateboarding. They represent graffiti. They represent hardcore punk. They represent hip-hop. And they represent street fashion and style."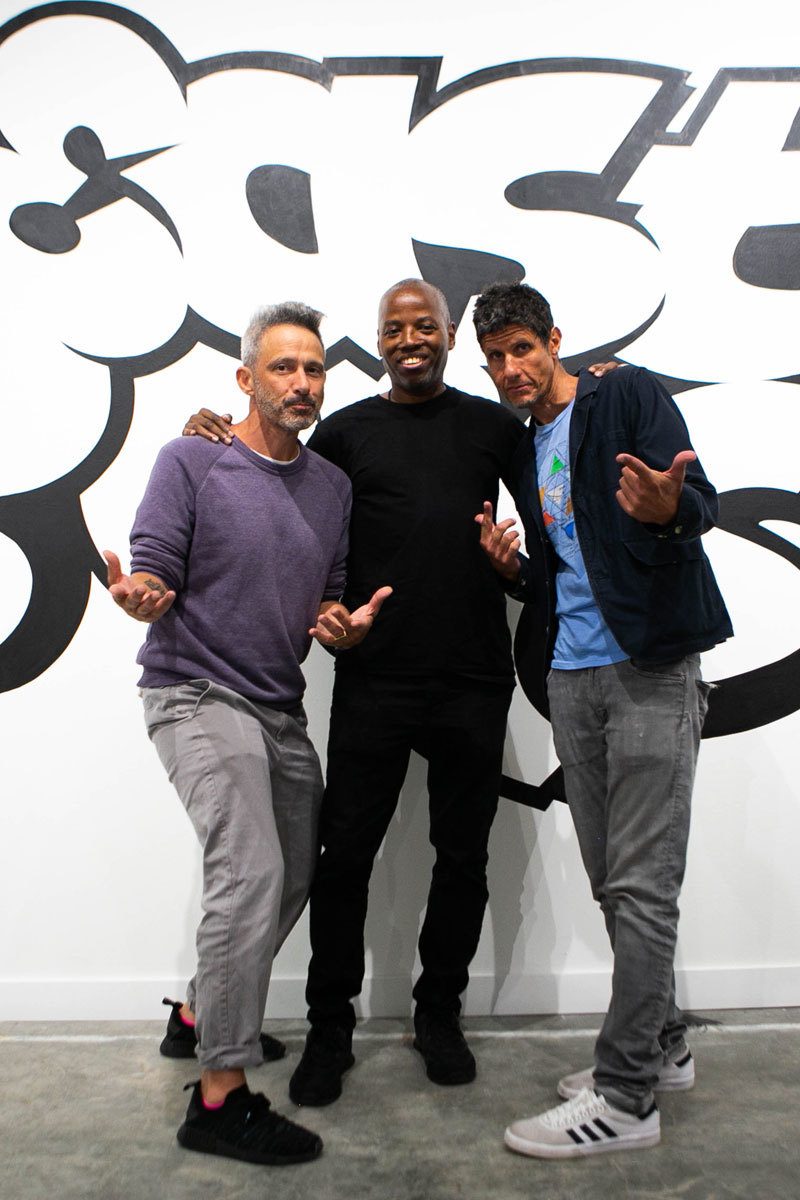 Designing the shoe meant putting their own stamp on it, and the pair went with a vegan canvas in off-white, coupled together with a light grey cotton jersey liner and the same for the three stripes.
"We just started talking with a couple of their design guys about different ideas for what we could do to the sneaker, and Mike and I were talking about the stripes, and what if they were cut out and you could see through the shoe," Horovitz said.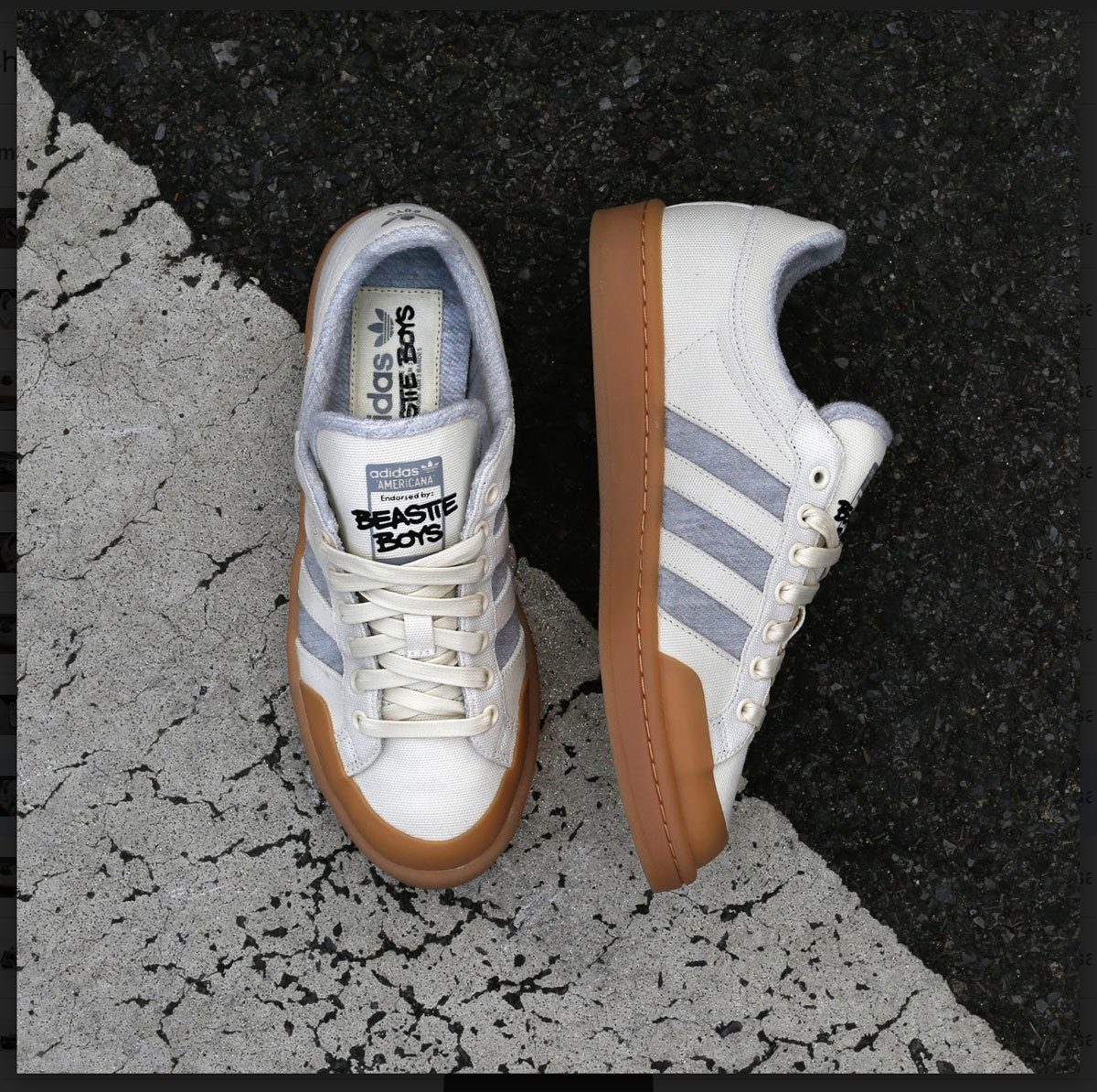 "Then we thought it'd be cool if it was like a sweatshirt on the inside, like a sweatshirt for your feet, and you could see the inside from the outside. That's our twist."
"We're suckers for the gum soles," added Diamond.
The band's association with the three stripes has gone back a long time, but this marks the first-ever official partnership between the two giants. This follows their work together during the release of 2018's Beastie Boys Book, where a special-edition shirt was sold and proceeds went to charity.
It is also rare for the band to partner up with brands, with only a collaboration last year with Spike Jonze's Girl Skateboards being a prominent example.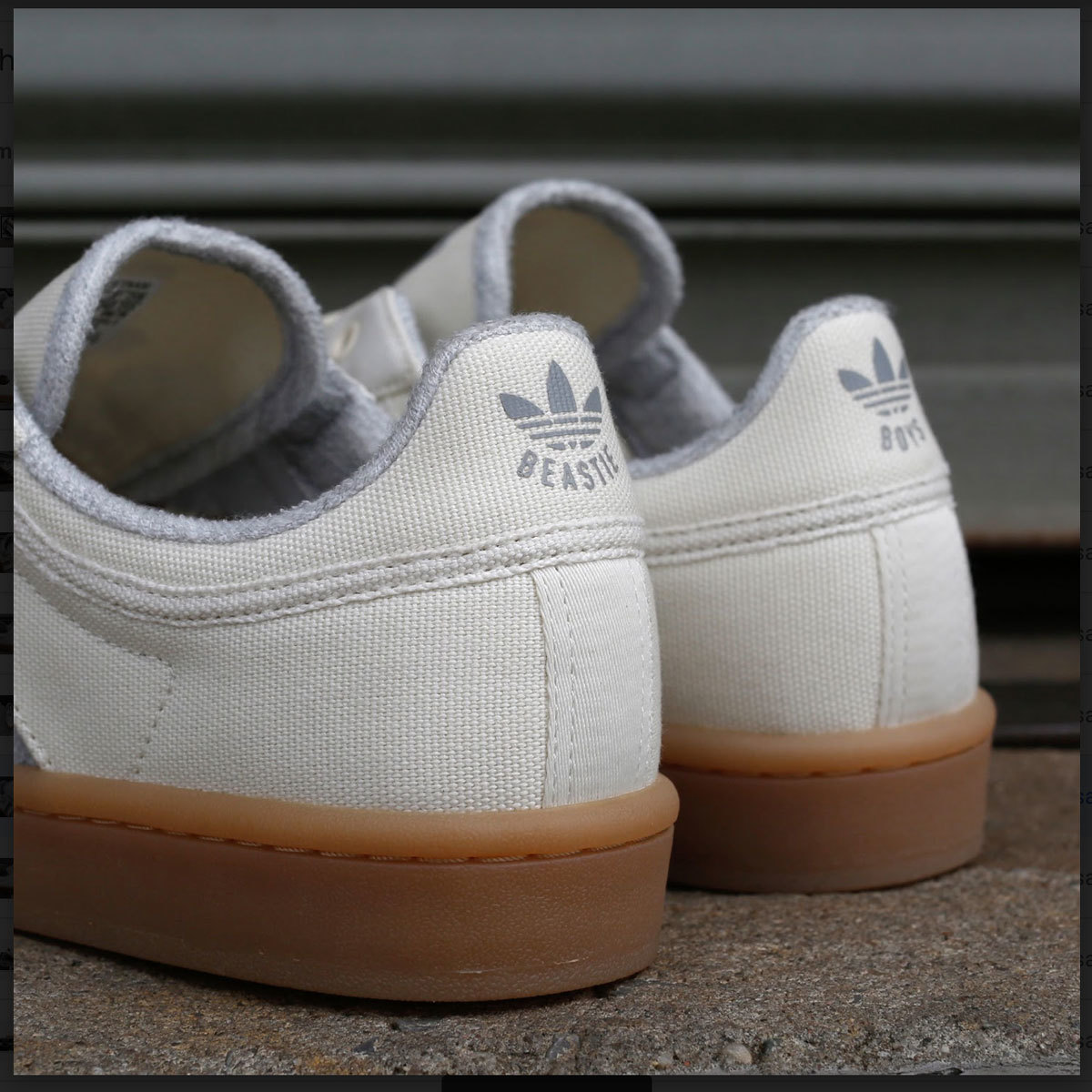 Horovitz put it plainly why the partnership with Adidas made sense,
Like, I love Coca-Cola, because it's delicious. And if it was just about McDonald's fries, I'd be on board, because I use those products. Same with Adidas. I've used their Campus and shell toes, and Stan Smiths, and Rod Lavers . . . a lot of their products!"
And for a pair of artists well into their 50s to get their own pair of skateboarding shoes is no mean feat, and all in celebration of the failed-turned-cult-classic Paul's Boutique, which released on July 25, 1989.
Diamond recalls the entire creative process as much for the tunes that came out around it as the album itself.
"It was an exciting time, and we were excited about what we were making, and part of why we were excited was, I remember when we were getting close to finishing it, Public Enemy had just finished It Takes A Nation of Millions, and De La Soul had just finished Three Feet High & Rising, and those were such amazing records, and in the history of hip-hop, and it just inspired us to really push even further."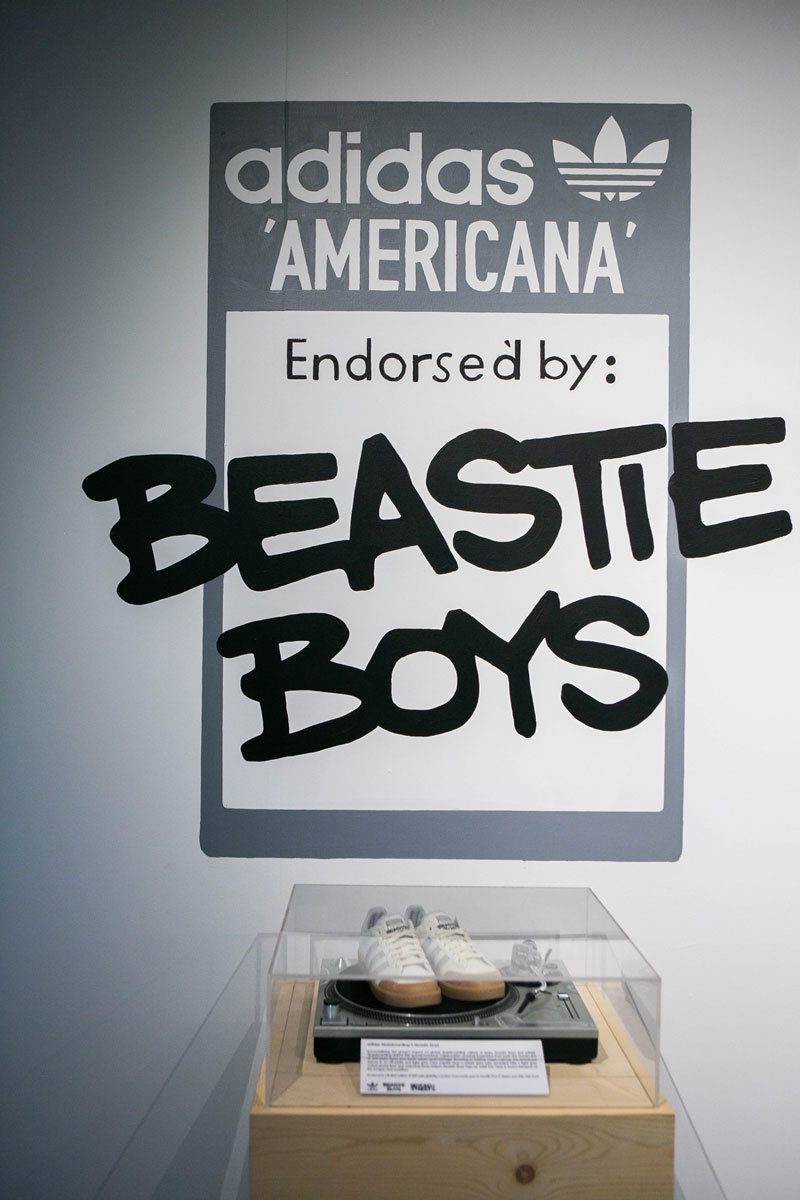 Horovitz is immensely proud that it is even talked about in the same conversation as the two classics. "At the time, I thought it was the greatest record that was ever going to be made, the best rap record ever," said Horovitz.
"Then it sort of just came and went and just became one of our records. People say it's part of a lineage of rap records that changed or took rap music in a certain direction, and I'm just happy we have a record that's part of that lineage of rap music."
Like their song, "Shadrach,' eloquently put it, the Beastie Boys now probably have "more Adidas sneakers than a plumber's got pliers!"
---

Drop a Facebook comment below!