Quick question: What's better than a fast-food app on your phone? A fast-food app that brings you exclusive deals tailored to your dining preferences of course.
MacDonald's has recently launched their new app, aptly named the McDonald's App, which brings together all of its previous mobile applications into one single app, incorporating functions such as McDelivery, "My Feedback", "Restaurant Locator", and nutritional information if you really want to let yourself know just how much calories you have just consumed with that Double McSpicy (It's 924 calories, just in case you are wondering).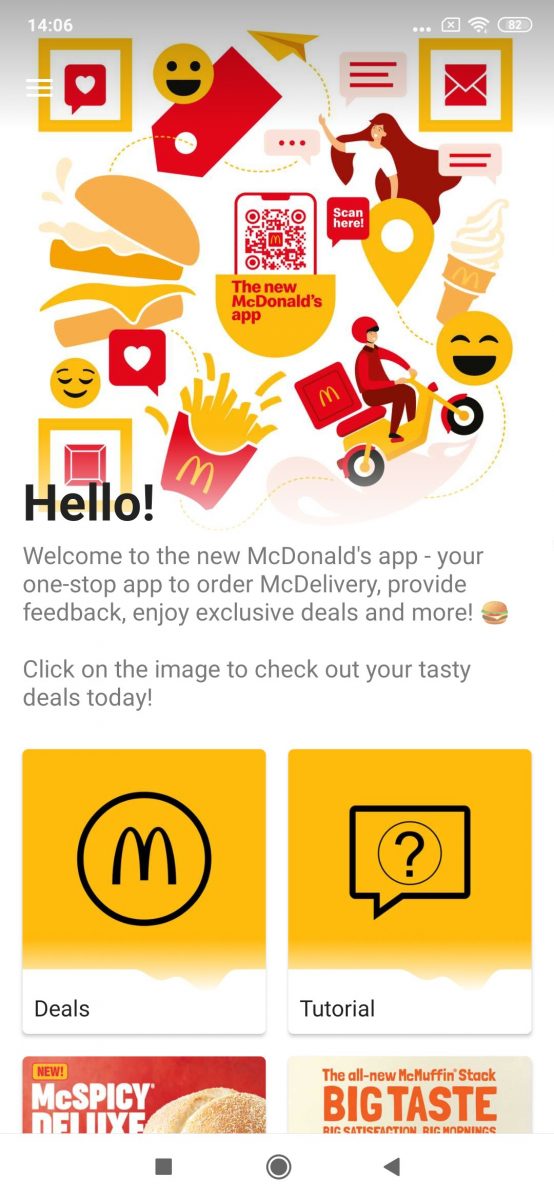 Users who have downloaded the app will also be able to enjoy a 'one-time welcome deal' right off the bat – a Filet-O-Fish for just S$1 with any purchase. With every subsequent purchase, the McDonald's App will utilise machine learning to remember and understand the user's preference, and progressively push out deals that are based on those preferences. 
"As we celebrate our 40 years here in Singapore, the McDonald's App is our gift to our customers and our way of connecting with them on a more personalised level with delicious feel-good moments and hospitality," said Agatha Yap, Senior Director, Marketing and Menu Innovation, McDonald's Singapore.
Those travelling overseas will also be able to enjoy exclusive deals as according to McDonald's, the app will give customers access to deals from around the world, all with just a couple of swipes and taps on the screen. Customers will just have to ensure that their phone's location setting reflects the country they are in.
The app is available for download on both the Apple App Store and the Google Play Store. During this period, those interested in downloading the app can also look out for the McDonald's App QR code found on in-store posters to scan and download.