Diablo Immortal fans, get ready to journey through the dark and perilous world of Diablo with this limited-edition themed phone and matching accessories.
A few months back, ASUS launched its flagship gaming phones, the Republic of Gamers (ROG) Phone 6 and Phone 6 Pro, that was designed primarily for mobile gamers. Now, ASUS has joined forces with Blizzard Entertainment to create a limited Diablo Immortal edition for the iconic ROG Phone 6.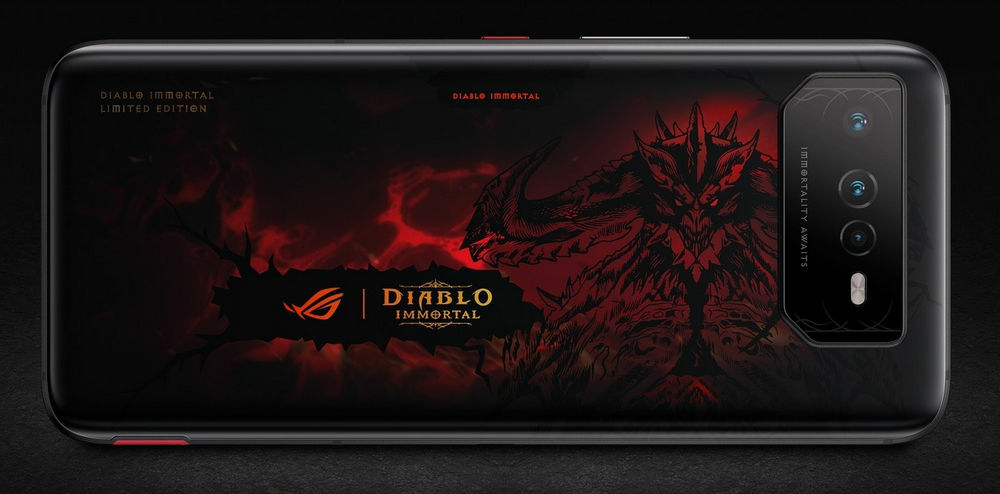 Some distinctive features of the ROG Phone 6 Diablo Immortal Edition include the "Hellfire Red" semi-matte finish on the back of the phone that produces a distinctive flame effect, along with special Diablo Immortal graphics and RGB-lit logos that are reminiscent of the hellish Diablo universe.
Thanks to ROG, buyers can also customise the software with exclusive Diablo themes, live backgrounds, animations, icon designs, and unique sound effects.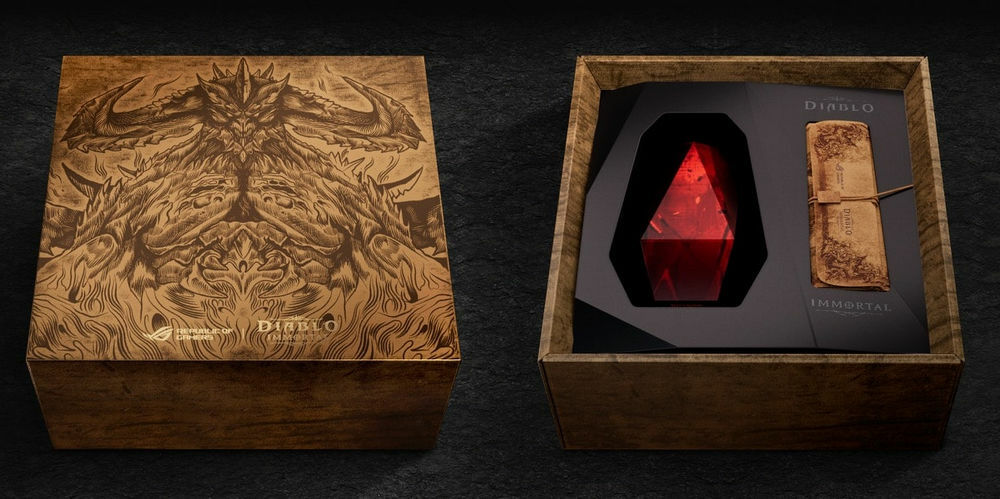 Delivered in a box modelled after the Horadric Cube, a priceless item in the Diablo universe, the ROG Phone 6 Diablo Immortal Edition features a complete redesign to mimic the nightmarish setting of the MMO action roleplaying game.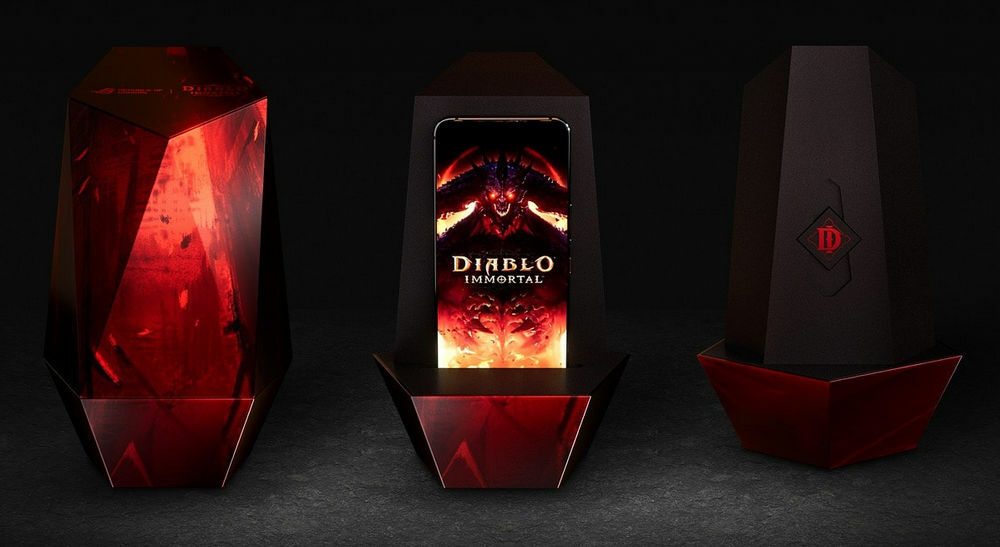 A smaller red box that resembles the Worldstone shard, another valuable in-game artifact, is located inside. Accompanying the box is accessories such as a King Fahir light torch and a special map scroll of the Sanctuary world. Additionally, buyers also receive a uniquely crafted Immortality SIM Ejector Pin with the game emblem and a limited-edition Shield Blessing Aero Case.
The limited-edition phone comes with a Qualcomm Snapdragon 8+ Gen 1 chipset, along with 16GB of LPDDR5 RAM and 512GB of UFS 3.1 storage. Spec-wise, it is similar to the regular Phone 6 edition.
The ROG Phone 6 Diablo Immortal Edition is now available on the ROG Online Store.
In case you missed it, there's even a Batman Edition out in the wild now too.