In the early hours of Sunday, Microsoft and Xbox held the XO18 Inside Xbox even in Mexico City, and while we did not expect any earthshattering news, there was plenty to cheer about for gamers of the green persuasion.
---
Xbox One X and Game Pass
Right off the bat, PlayerUnknown's Battlegrounds was revealed to be joining the growing list of games in the Xbox Game Pass service come Monday, and with over 100 titles already available on the service, Game Pass is looking more awesome with each passing day.
In fact, you can join for your first month at only SG$1, over 90 percent off from the monthly subscription fee of SG$14.90. This deal will last for the remainder of the holiday season. And if that's not pushing you to join the Xbox ecosystem, Microsoft also unveiled that the Xbox One X will be getting a Black Friday price drop to US$399, $100 less than its usual price, and all Xbox One controllers (including Design Lab variants), will be US$10 off.
---
Studio Acquisitions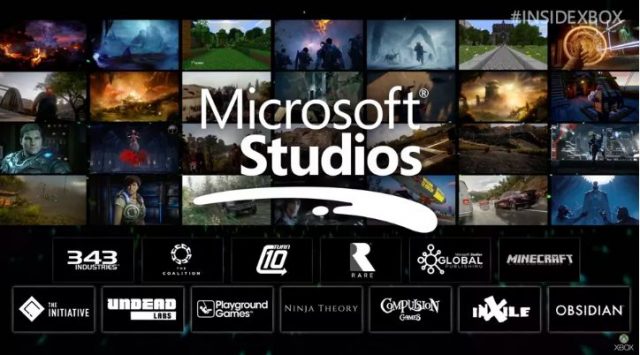 While there was plenty of buzz about Microsoft moving to acquire Obsidian Entertainment, the fact is that the company was looking to acquire BOTH Obsidian Entertainment AND inXile, famed RPG developers.
"As one of the industry's premiere RPG developers, we couldn't be more excited about the opportunity to add their expertise to Microsoft Studios, while enabling the studio to preserve its unique culture and build on its talent and vision to fully realize their creative ambitions."

Microsoft
This would bring the total studio count under Microsoft to 13, a healthy start for what could be a great future.
---
Crackdown 3
Crackdown 3, the game that has been in limbo for quite some time now, finally got a solid release date of February 15, 2019, alongside a new multiplayer mode, Wrecking Zone.
Two teams of five will compete against each other in a fully destructible environment, much like the main game, and if you wanna grab the original Crackdown for free, head to the Microsoft Store!
---
Void Bastards
Heading to PC and Xbox One, Void Bastards looks set to be a title that blends both roguelike elements and System Shock style exploration and ambience, it has a unique look to it and is being developed by Blue Manchu, a studio whose co-founder Jonathan Chey, helped create BioShock. Talk about credentials! Void Bastards will release sometime in 2019 and will be available via Game Pass at launch.
---
Sea of Thieves Arena
The support for Rare's Sea of Thieves continues in impressive vein, its fifth post-launch update will bring a brand new competitive mode, The Arena, to the rapidly improving title.
---
More Trailers!
It wouldn't be a game-centric event without a host of trailers, and Kingdom Hearts III, Battlefield V, State of Decay 2, Forza Horizon 4, Just Cause 4, Devil May Cry 5, and Minecraft all made an appearance at XO18.
---
Other News
Mouse and keyboard support will officially head to Xbox One on Wednesday, November 14, alongside a list of supported titles besides Warframe.
November:
Bomber Crew
Deep Rock Galactic
Strange Brigade
Vermintide 2
War Thunder
X-Morph Defense
Later:
Children of Morta
DayZ
Minion Master
Moonlighter
Vigor
Warface
Wargroove
Three Final Fantasy titles will be joining the backwards compatible family – Final Fantasy XIII, Final Fantasy XIII-2 and Lightning Returns: Final Fantasy XIII. The really cool Xbox Adaptive Controller will be heading to 17 new markets in the future, including the host country of XO18, Mexico.
---

Drop a Facebook comment below!