[Update (as of 17/05/18): Microsoft has now officially unveiled the project, dubbed the Xbox Adaptive Controller. Specially catered to gamers with limited mobility, the controller will work with common adaptive switches and third-party devices owned by such individuals to make the gaming experience more accessible for the community.
Planned for a 2018 release at US$99.99, the in-built buttons can also be reprogrammed to function as any standard controller button via the Xbox Accessories app as well.]
Gaming is undoubtedly a great way to pass the time, but the need to possess fine motor control can present an arduous challenge for those not typically-abled. It comes as heartening news, then, that Microsoft is working towards championing inclusion and accessibility causes, with the intention to open up gaming and its other services to individuals that fall into that category.
— WalkingCat (@h0x0d) May 14, 2018
In an admirable bid to walk the talk, it seems the team is working on the sly to come up with a thoughtful, accessibility-friendly controller design.
Twitter user WalkingCat has unveiled a leaked image of the unannounced project, which sports two large "A" and "B" buttons, alongside a USB port and a 3.5mm headphone jack by the side. Three LED lights that were once believed to belong to the Xbox One Elite controller leak are seen to accompany the device as well.
Largely thought to be revealed during the upcoming E3 2018, details of the controller remain scarce. Based on the features, however, it's quite likely to be designed for individuals who favour touch oversight, especially with the grooved impressions on the top.
Should this leak rings true, it won't be the first time that such an initiative has been introduced into the gaming community. Charities, such as AbleGamers, have come up with custom controllers for enthusiasts to enjoy games to the fullest, and made appropriate modifications to existing consoles on the market. The effect is clear; individuals can literally control games through everything from their eyes to mouths.
In light of that, Microsoft's efforts to promote inclusivity and accessibility definitely warrants a great deal of respect. With more information expected to arrive for E3 2018, hope's in the air that this will pave the way for more accessibility-focused gaming products to come in the near future.
Bravo, Microsoft.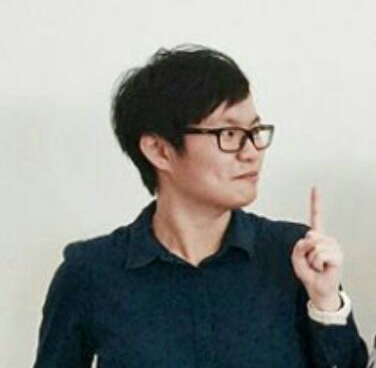 Si Jia is a casual geek at heart – or as casual as someone with Sephiroth's theme on her Spotify playlist can get. A fan of movies, games, and Japanese culture, Si Jia's greatest weakness is the Steam Summer Sale. Or any Steam sale, really.
---

Drop a Facebook comment below!