Hey Disney, James Cameron called. Buying Fox doesn't mean you get to make your B grade Avatar sequels.
Well, we finally get our first full trailer of Disney's live-action Aladdin movie, and it's definitely showing us a whole new world alright, a world where Will Smith is… incredibly blue. No not blue as in sad and depressed. Blue as in the colour blue.
Such an interesting colour choice is sure to divide the fans on whether they like it or not, and sure enough, just minutes after the trailer debuted at the Grammy's today, fans took to Twitter to post their reactions to Will Smith's Genie.
This is NOT IT #Aladdin ??? pic.twitter.com/vuIFmK6hJC

— Jarett Wieselman (@JarettSays) February 11, 2019
Are we sure this is Will Smith as Genie from #Aladdin and not #Avatar? pic.twitter.com/5lQeYDUPEg

— Scott Fishman (@smFISHMAN) February 11, 2019
Cancel Aladdin @Disney pic.twitter.com/KMWvLSEWof

— Ahmed/Nav's Shill (@big_business_) February 11, 2019
It turns out that Will Smith's #Aladdin Genie will haunt my nightmares

— Rebecca Iannucci (@rebeccaiannucci) February 11, 2019
When the first teaser image of Aladdin was released on Entertainment Weekly, fans were already ripping it to shreds, with complaints that the Genie as not blue like in the original 1992 classic. Will Smith assured everyone that they were wrong and that the Genie will definitely be blue and well, he certainly delivered.
'I told y'all I was gon' be Blue!! Y'all need to trust me more often!" – Will Smith #Aladdin pic.twitter.com/pDzjsIpEo5

— E! News (@enews) February 11, 2019
Fans, be careful of what you wish for.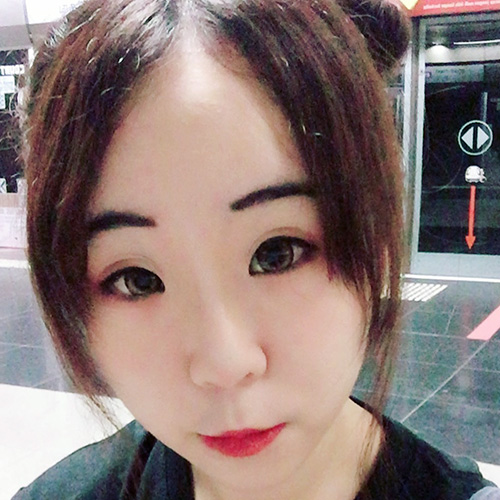 Germaine is a fun-sized introvert who loves nothing better than sleeping in on rainy days. She can be found reading fanfiction and manga while still waiting for her Hogwarts acceptance letter. It'll come eventually.
---

Drop a Facebook comment below!