In this golden age of Netflix, audiences are certainly spoilt for choice when it comes to film entertainment. The end of 2018 saw the release of Bird Box and Black Mirror: Bandersnatch, both which quickly grew to become the talk of the town, alongside other notable releases for the year, including The Haunting of Hill House, Chilling Adventures of Sabrina, Better Call Saul (Season 4), Altered Carbon, and Maniac.
With The Punisher 2 kicking off 2019 on an exciting note, the popular streaming service certainly seeks to keep up – or even surpass – the momentum. In the pipeline are highly-anticipated returns of fan favourites that run the gamut from Stranger Things 3 and Star Trek: Discovery Season 2, to the fifth season of Black Mirror, which seem to all come with the promise of yet another memorable viewing experience.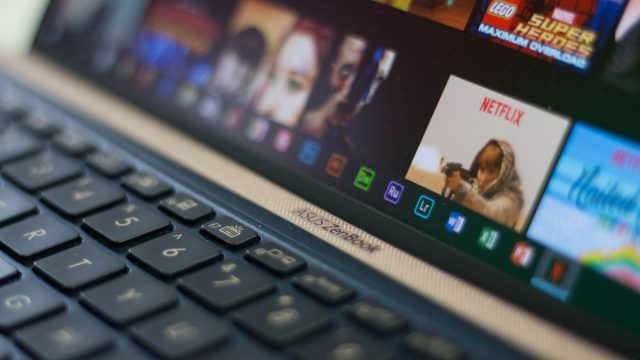 But as much as we yearn to explore more of the Upside Down, or get lost in a nihilistic-yet-human dystopian realm of techno-paranoia, one can never quite say no to light-hearted fluff.
Incredibly fitting for bonding sessions, and especially handy as de-stressing material for the self, here are nine shows to check out on Netflix for those chill vibes.
---
Aggretsuko
Working life can be a painful nightmare sometimes, more so when stress levels are hitting the roof. While everyone has their ways of dealing with pressure, Aggretsuko's titular protagonist Retsuko – a single, 25-year-old anthropomorphic red panda – lets go of her work frustrations by singing death metal at a karaoke bar, which, if you've ever shouted out Linkin Park or My Chemical Romance lyrics, would know that it's extremely cathartic.
It's rather silly, a little more than entertaining, and it certainly shows. Touching upon the anxieties of being a millennial in the workforce in a delicate, relatable manner, each five-minute episode is peppered with millennial humour – the kind that resonates with the base audience on Twitter and Tumblr –, and the occasional tongue-in-cheek pop culture reference.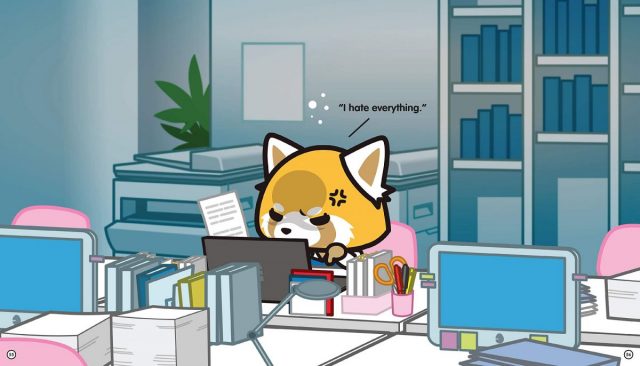 Case in point: in the first episode, Retsuko finds that her career is heading nowhere, is barely able to get out of bed in the morning (big mood here), and has to put up with the pig (literally and metaphorically) that is her boss. Sounds familiar?
---
Arrested Development
There's always laughter to be found in every Arrested Development episode. The type of humour may have changed over the years, especially after Netflix took charge of the series, but it remains a beloved sitcom – one that has grown to become one of the defining comedies for this generation.
Filled with plenty of running gags and famous catchphrases, the dysfunctional world of the Bluth family leaves much to look forward to.
---
Brooklyn Nine-Nine
Come on, the popularity of Brooklyn Nine-Nine doesn't need to be said. When news broke out that there wouldn't be a sixth season, the community went wild and called for a petition to continue the series. It was, unsurprisingly, met with overwhelming success, and so the Nine-Nine has a new lease of life.
The charm of the series doesn't only lie in its eclectic cast of affable characters, but also in the team's masterful ability to address current societal issues with a dash of light-hearted, playful humour. Just like Arrested Development, every episode promises hearty guffaws, as the misadventures of our favourite cops put them – and the audience – through absurd situations, most of which involve a lesson to be learned by one of the characters, in order to pave the way for growth.
Unlike Rick & Morty or Bojack Horseman, where the self-aware, wry, and sarcastic humour may not be everyone's cup of tea, Brooklyn Nine-Nine's witty, sincere brand of humour is more relatable to the masses. From cheeky pop culture and literary references (Die Hard, Samuel Beckett's Endgame) to humourous character quirks, the series is most definitely, in the words of Jake Peralta, cool, cool, cool, cool, cool, cool.
---
Parks and Recreation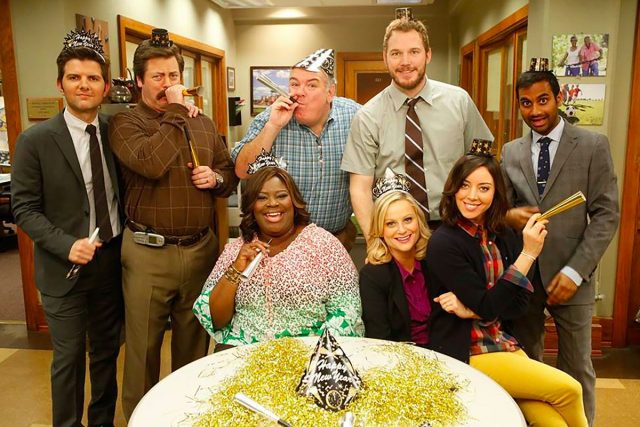 If the star-studded cast of Parks and Recreation, which includes the likes of some for the biggest names in comedy, isn't telling enough of the show's quality, then its evolution from a The Office-like mocumentary to a model for great sitcoms certainly speaks volumes of how far the series has come.
Loaded with consistent, whip-smart humour, well fleshed-out characters, and overall strong acting performance, Parks and Recreation has truly come into its own after a rocky start. Watch out for appearances by Will Arnett, Kristen Bell, Louis C.K., Sam Elliott, Ginuwine, Jon Hamm, Nick Kroll, John Larroquette, Parker Posey, Andy Samberg, Justin Theroux, Henry Winkler, Paul Rudd, as well as former Vice President Joe Biden, former Speaker of the House Newt Gingrich, Senator John McCain, former First Lady Michelle Obama, and former Secretary of State Madeleine Albright.
---
Queer Eye
Contrary to the impression that reality shows are manipulative and fuelled by backstabbing or trash talking wannabees, Queer Eye takes on the soft approach by featuring five stereotype-challenging gay men – dubbed the Fab Five – dishing out makeover sessions, lifestyle tips, and fashion advice to their heterosexual counterparts. A reboot of the original Queer Eye for the Straight Guy, the Netflix version retains the show's core DNA, proving just how its formula has aged well even with a different cast.
It's a quirky, charming little series, made all the better by the quintet's honest camaraderie that brings an authentic, warm touch to their makeovers – throw some laughs into the mix, and you've got the perfect entertainment material on your hands. There are some serious moments, too, although those are few and beyond, which help to add a layer of emotional complexity, and make the show more meaningful as a whole.
---
Terrace House
Unlike most on the list, Terrace House is no traditional sitcom, but the Japanese reality television show franchise is as relaxing and addictive as the genre can get. Known for its meditative nature, the title follows the lives of six strangers – three men and three women from different walks of life – who live under the same roof, as they grow to better understand and even date one another.
Nothing much really happens here, and herein is where the show shines: the lack of drama actually provides a genuine, sincere glimpse at the true nature of each personality, which helps to add a slight human touch that's very much appreciated.
The other half of Terrace House's appeal comes in the form of comforting, muted elements that put the viewer in a perpetual state of relaxation throughout each episode. From soothing colours and good-natured, bleeding heart individuals to the soft, gentle speaking tones, this sleeper hit makes for a fine, wholesome option for stress-free entertainment.
---
The Good Place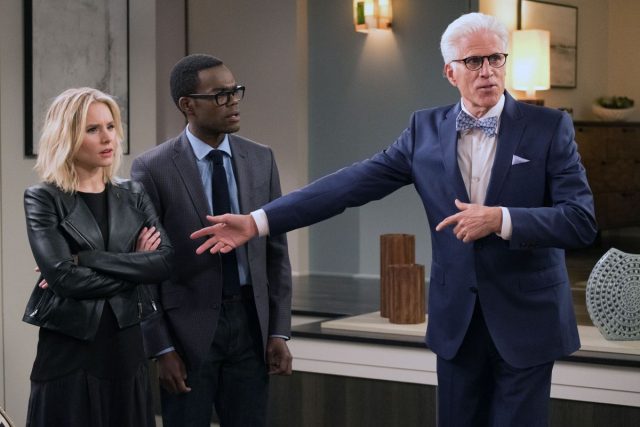 It's not often that a sitcom is bold enough to explore the seemingly solemn topics of ethics and philosophy, but The Good Place does so with a great sense of creative finesse. An upbeat comedy series, it follows the story of one Eleanor Shellstrop (Kristen Bell) – an abrasive, self-centered person – who ends up in the Good Place after dying in a bizarre supermarket accident. Here's the catch, though: to avoid being sent to the Bad Place, the selfish Eleanor must learn to grow into a decent woman. No biggie.
It's this optimistic take on human nature and the swapping out of cynical, anti-hero themes in favour of positivity that makes The Good Place a refreshing, nuanced piece of television entertainment. The team has done an impressive balancing job in showing how well the concoction of slapstick, banter, tragedy, and hardship can be – oh, and did we mention how good of an actor Ted Danson, as a demon, is?
---
The Office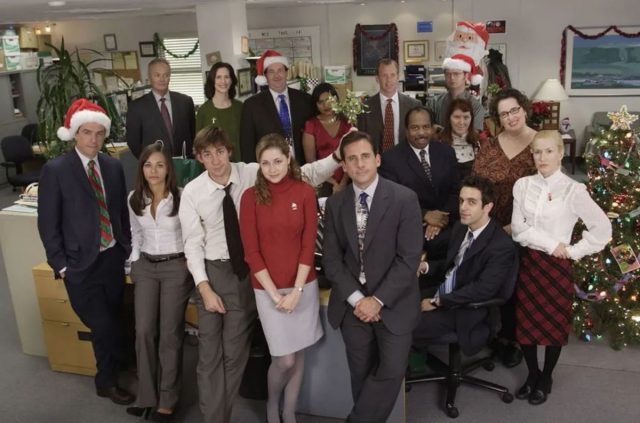 The OG that started it all, The Office was responsible for ushering in a new wave of awkward comedy, which later saw the birth of popular, critically-acclaimed sitcoms like Brooklyn Nine-Nine, Arrested Development, and most noticeably, Parks & Recreation. It swapped out the monotonous droll of the workplace for some hilariously amusing laughs, and charmed viewers with its endearing, silly humour – so much such so that an American adaptation was spawned thereafter.
Be it the original British version, or the subsequent American adaptation, there's always something to laugh about with each of the characters. The best part of everything, however, is when all the clashing personalities meld perfectly well to deliver workplace comedy gold, where plenty of pranks, instances of unbecoming behaviour, and true-to-life references await.
---
Tidying Up With Marie Kondo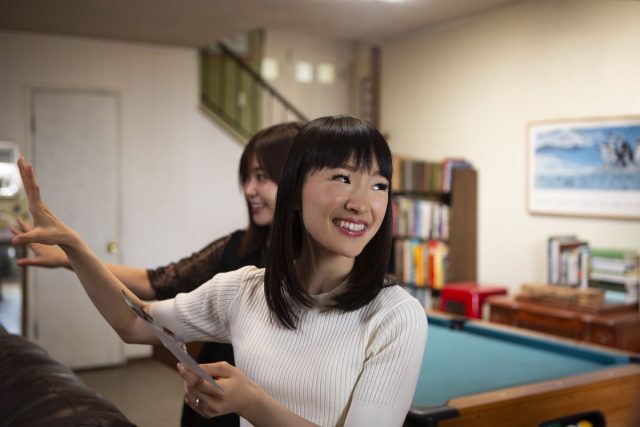 Regardless of whether the show sparks joy for you, or makes you angry, there's just something strangely therapeutic about watching people working to KonMari their messy, disorganised spaces. While Tidying Up With Marie Kondo does lack the same excitement found in similar makeover titles during the final reveal, it provides a deeper look into the inner workings of family homes, and the sunny, delightful disposition of Marie Kondo only serves to make everything better.
Boo to the haters.
---
Unbreakable Kimmy Schmidt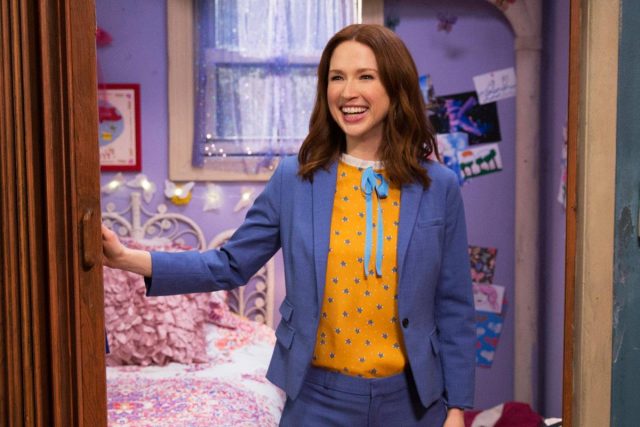 Quirky, hilarious, charming, and witty in itself, Unbreakable Kimmy Schimdt has enjoyed a highly successful four-season run, with a whopping 18 Primetime Emmy Awards nominations speaking volumes about its outstanding quality in the sitcom business.
Starring Ellie Kemper of Bridesmaids fame, the story involves one Kimmy Schmidt, one of the four women rescued from an underground bunker after being held captive by a polygamist cult leader. Following her freedom, she takes up a job as a nanny for a melancholic socialite amidst the hectic buzz of New York City, where she comes across different kinds of people and life that her literal sheltered experience never adapted her for.
While the premise isn't exactly humourous per se, the series has got a knack for comedic timings that effortlessly sends audiences into bouts of laughter. The jokes are also fairly packed in as well, making it easy to miss out on something upon the first viewing; rewatching the episodes, thus, brings out a greater sense of appreciation for its finely-tuned humour. Unbreakable Kimmy Schmidt is one hell of a comedic gem, indeed.
---
With the ASUS ZenBook 14 (UX433), the experience of watching light-hearted entertainment is made more immersive in the form of a 92% screen-to-body ratio. Its new frameless NanoEdge design features 2.9mm ultraslim bezels at the sides, while the top and bottom measure in at 3.3mm and 6.1mm respectively. Accompanied by a 14-inch FHD display, the laptop allows for less distraction, granting the most screen area in the least physical space to bring out the visuals.
The ZenBook family of laptop has always been known for their lightweight properties, and the UX433 is no exception to the rule. Packed into a 15.9mm-thin, 1.09kg chassis, it makes its mark as one of the world's smallest 14-inch laptops, with a 13% size decrease from the previous iteration. As per ASUS' newer laptop models, the ErgoLift technology is present in this one as well, which sees the keyboard being automatically tilted to the most comfortable typing position, alongside an optimised cooling system, and enhanced audio performance. Perfect for work or leisure, at the slide of the laptop.
Unlike any of its predecessors, however, the UX433's most prominent feature is something that's only unique to the model: the NumberPad. Commonly seen in the laptops of days long past, the team over at ASUS has deftly implemented a numeric keypad into the touchpad that would certainly be useful for handling data entry or long strings of numbers. It's easily activated, too: all it requires is a simple touch of the numeric pad icon at the top right corner of the touchpad, and productivity can then kick in.
Despite residing in the same space, the touchpad is still able to retain its functionality even as the NumberPad is being activated. Designed to be intuitive, the keypad is well-keyed to pick up on the nuances between different gestures, from the intent to type numbers to normal touchpad clicks and actions.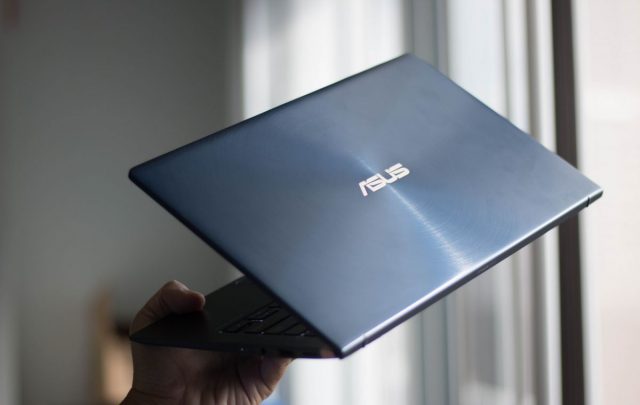 From its near bezel-less screen to the accompanying NumberPad feature, the ASUS ZenBook 14 (UX433) is built for both entertainment and productivity. Being armed with an 8th Gen Intel Core i7 processor, NVIDIA MX150 graphics card, 16GB RAM, and 512GB SSD also places it as an efficient workhorse – one that's very reasonably priced at a S$1,898 price tag.