Protein bowls are nothing new in Singapore, with the number of stores selling protein bowls rising along with the number of health-conscious customers in Singapore. This time, Japanese fusion eatery Yuba Hut is joining in on the fun with the launch of their first-ever Rainbow Soba Protein Bowl.
Each bowl is packed with chewy green tea soba noodles which are cooked al-dente which results in a satisfying snap when bitten into. Yuba Hut also adds a generous serving of colourful side dishes into every Rainbow Soba Protein Bowl including corn, edamame, crabstick, seaweed, onsen egg, tobiko, and spring onion.
In fact, the dishes will be all you see when your protein bowl is served. You'll have to do some digging to find the soba noodles resting underneath.
You'll also get to be creative with your very own Rainbow Soba Protein Bowl as you can choose from one of four sauces as well as protein.
The kimchi sauce provides a nice balance of sour and spicy with its Korean chilli paste, Korean Chilli powder, sesame oil, salt, and sugar. While it is spicy, those looking for more of a kick can try out the mala sauce, a delicious fragrant mixture containing up to eight different kinds of spices, including peppercorn, chilli powder, and chilli oil.
Meanwhile, those who prefer something a little more tart can try the yuzu sauce which is made fresh yuzu pulp and is both refreshing and light. Lastly, there is the Goma sauce which is made from Japanese sesame seeds and is paired with fried black and white sesame seeds for that additional crunch with every bite.
We got to try both the kimchi and yuzu sauce and we really liked the tangy and spicy kimchi sauce a lot, especially with how well it paired with the other dishes in its protein bowl. On the other hand, we felt that the tartness of the yuzu was a little too much for our liking. But that is the charm of Yuba Hut's Rainbow Soba Protein Bowl, if one sauce doesn't strike your fancy, there will still be three others to try.
The four types of protein available are namely unagi (S$13.90), beef (S$13.90), salmon (S$13.90), and chicken (S$9.90).
Using Australian beef, Yuba Hut has seasoned their beef well and pan-seared it till medium well. The beef in our Rainbow Soba Protein Bowl was both tender and juicy, soaking up the kimchi sauce that was in the bowl.
If you are a fan of unagi then the one served by Yuba Hut will be another protein to consider getting for your Protein Bowl as it is both soft and tender, with the glaze on top of it bringing hints of sweet and savoury with every bite. You can say that the unagi tastes strongly of umami.
Aside from beef and unagi, you can also consider getting the salmon rainbow soba protein bowl which is right in Omega-3 Fatty Acids and vitamin Bs, as well as the chicken protein bowl which serves up a tender juicy Brazilian chicken thigh atop your bowl of rainbow soba.
Yuba Hut's Rainbow Soba Protein Bowl is currently available at any Yuba Hut outlets. Also to celebrate the launch of their first-ever rainbow protein bowl, Yuba Hut is offering 50% off for every second rainbow soba protein bowl, from now till further notice.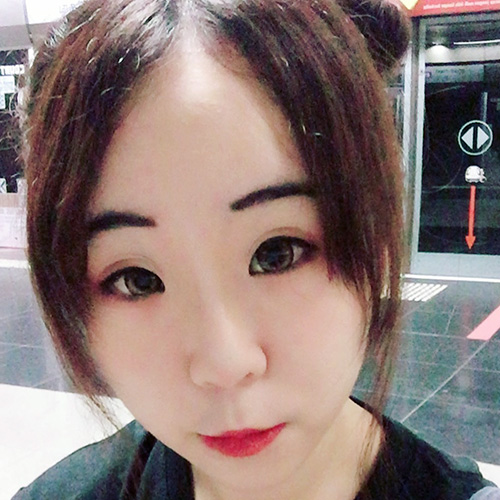 Germaine is a fun-sized introvert who loves nothing better than sleeping in on rainy days. She can be found reading fanfiction and manga while still waiting for her Hogwarts acceptance letter. It'll come eventually.
---

Drop a Facebook comment below!
---