If you were a kid of the '80s and '90s, chances are you will be familiar with the international master thief Carmen Sandiego. Now, after nearly 35 years, Carmen Sandiego is back but this time, on Google Earth.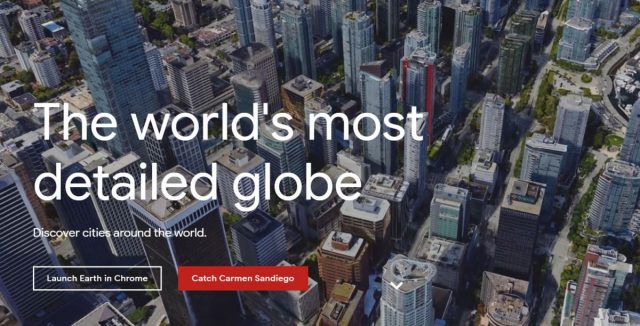 Starting from today, you will be able to play the first in a series of Carmen Sandiego games. The Crown Jewels Caper is now available on Chrome, Android and iOS. To access the game, simply open the Google Earth app on your phone or Google Earth's website online.
From there your mission to catch the elusive thief will start. Using clues gained from interviews, you will be made to travel around the globe in search of  Sandiego who has made off with the Crown Jewels of England.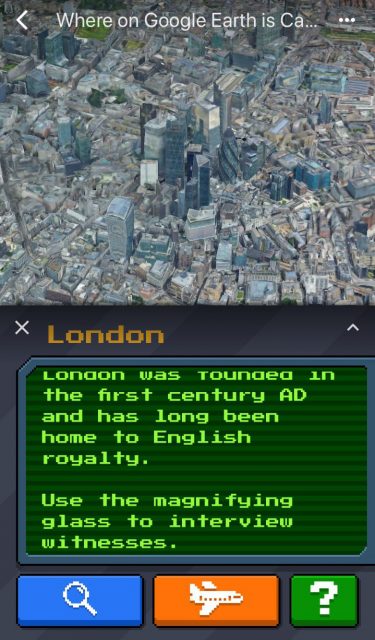 "[The game is] for all those gumshoes who grew up with the chase, and for the next generation feeling that geography itch for the first time," Google said in a blog post announcing the release of The Crown Jewels Caper on Google Earth.
The first Carmen Sandiego game was released in 1985 on the PC with Where in the World is Carmen Sandiego. The game gave players an interesting and novel way of learning about different parts of the world by having them play as agents of ACME, the detective agency hot on the trial of Sandiego.
The popularity of the series spurred the game to evolve into a franchise, complete with a game show, books, and television shows. It's been years since and it seems that Sandiego's popularity is still going strong, with the release of an animated Netflix series that aired in January this year. There is also talks of the franchise receiving a live-action film.
Google promises that this will not be the last we see of Sandiego, and while the game itself is relatively easy to complete, it is still a fun introduction for kids of this generation to get to know the master thief of our childhoods. Plus with such a solid start, we are excited to see what else Google Earth has to offer with the future Carmen Sandiego games.
---

Drop a Facebook comment below!