The next-gen war has only just begun, and with the Xbox Series X/S coming up soon with the PlayStation 5, many have begun taking their pick of the console ecosystem. However, it appears Microsoft has one more card up their sleeves. Team Xbox has officially entered into an agreement to buy ZeniMax Media, Bethesda's parent company.
You read that right, this means the likes of Bethesda Softworks, Bethesda Game Studios, id Software, ZeniMax Online Studios, Arkane, MachineGames, Tango Gameworks, Alpha Dog, and Roundhouse Studios will be under Xbox's stable of studios now.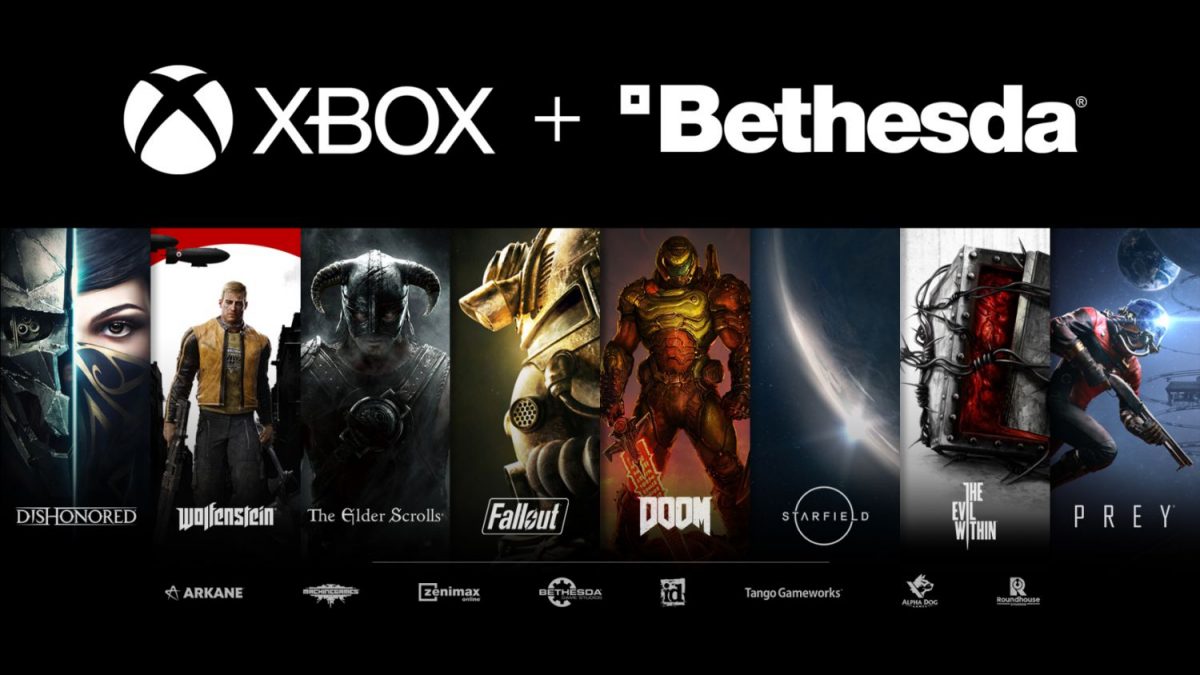 That means games like The Elder Scrolls, Fallout, Wolfenstein, DOOM, Dishonored, Prey, Quake, Starfield and many more will likely be Xbox-exclusive moving forward, outside of already announced games like Deathloop.
In a blog post, Head of Xbox Phil Spencer shared more:
Bethesda's games have always had a special place on Xbox and in the hearts of millions of gamers around the world. Our teams have a close and storied history working together, from the amazing first DOOM, and its id Tech engine, innovating games on PCs to Bethesda bringing their first console game to the original Xbox, the groundbreaking The Elder Scrolls III: Morrowind. Over the years I've had many deep conversations with the creative leaders at Bethesda on the future of gaming and we've long shared similar visions for the opportunities for creators and their games to reach more players in more ways.

Just as they took the bold first steps to bring The Elder Scrolls franchise to the original Xbox, Bethesda were early supporters of Xbox Game Pass, bringing their games to new audiences across devices and have been actively investing in new gaming technology like cloud streaming of games. We will be adding Bethesda's iconic franchises to Xbox Game Pass for console and PC. One of the things that has me most excited is seeing the roadmap with Bethesda's future games, some announced and many unannounced, to Xbox console and PC including Starfield, the highly anticipated, new space epic currently in development by Bethesda Game Studios.

Like us, Bethesda are passionate believers in building a diverse array of creative experiences, in exploring new game franchises, and in telling stories in bold ways. All of their great work will of course continue and grow and we look forward to empowering them with the resources and support of Microsoft to scale their creative visions to more players in new ways for you.
It is likely all Bethesda's games will no longer be coming to the PlayStation systems, with Deathloop being a timed PlayStation 5 exclusive bound to confuse fans in 2021. Unlike Minecraft, which was too big to be kept to the Xbox family, the likes of Fallout, Elder Scrolls, or even Starfield may be missing from Sony's consoles in the next few years.
Details are unclear at the moment, but this is a momentous move by Xbox. Whether it pays off remains to be seen.
---

Drop a Facebook comment below!