The time has come for Apple to finally unveil its long-rumoured, highly-anticipated mixed reality headset. The Vision Pro will be available only in the U.S. for US$3,499 starting early 2024, with more countries coming later in the year.
Making its grand appearance at WWDC 2023 , the device features a dial that can switch between augmented and full virtual reality. Here's the catch – it doesn't ship with physical controllers, and instead uses eye and hand movements for navigation, as rumoured. To browse the interface, users will have to look at it, and tap or flick to select and scroll respectively. Voice commands can also be issued, with Bluetooth support allowing for connectivity to other Mac devices.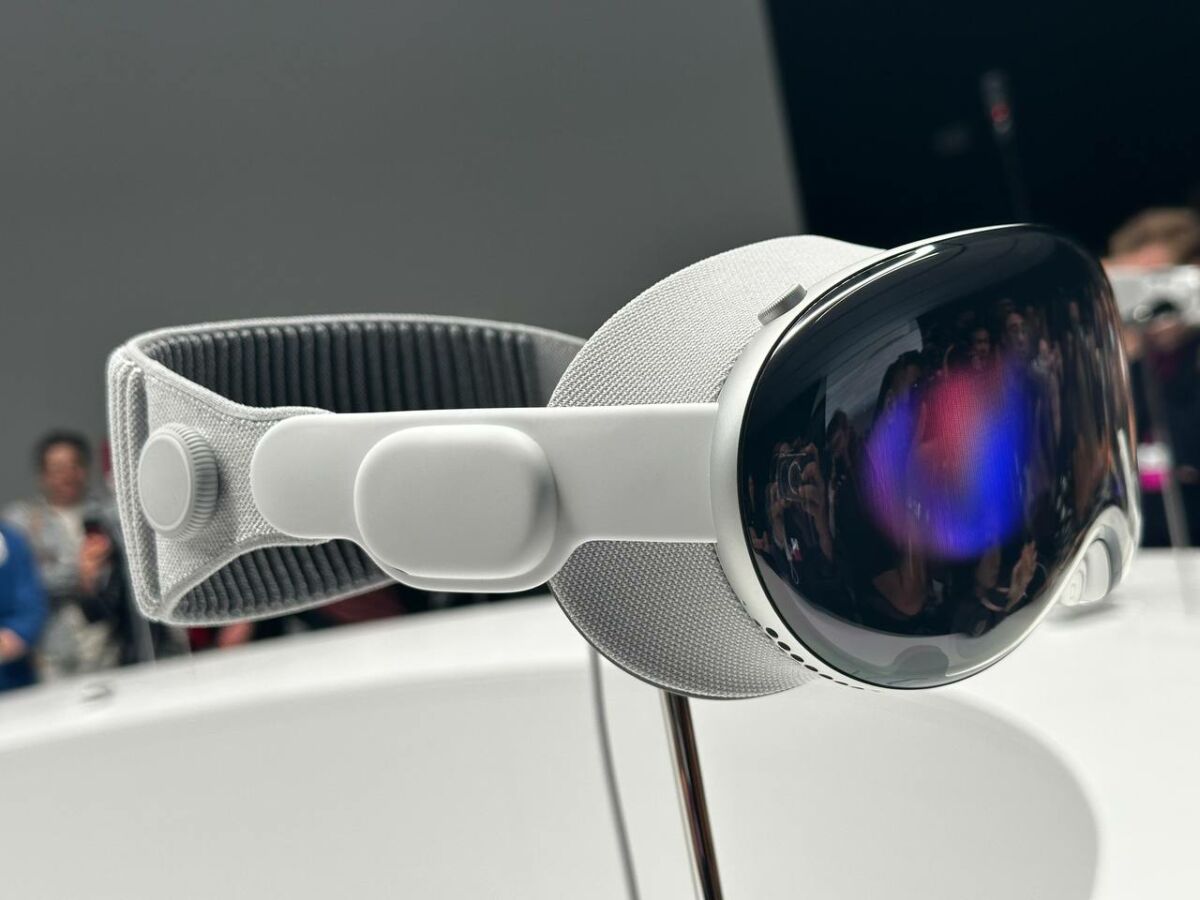 Armed with a glass front and aluminium frame, the Vision Pro boasts five sensors, 12 cameras, the display itself, and a fan-cooled computer on the inside. It ships with an adjustable strap that has been specially designed to fit a variety of face shapes and head sizes, and will reportedly be able to output sharp 4K video. Part of the magic can be attributed to the tech giant's proprietary M2 chip, as well as a new R1 chip, which creates the virtual environment. The headset has no built-in battery slots, and gets all of its juice via an external battery that lasts up to two hours.
More impressively, the Vision Pro not only lets in full colour, but also lets users project 3D objects into non-virtual spaces, such that they are able to pull say, objects out of a message thread into the real world. Activating augmented-reality mode will prompt the EyeSight system to display the wearer's eyes, while going full VR results in a glowing screen that indicates their unavailability.
Additionally, Apple is touting support for Apple TV+, Apple Arcade games, and other services, including premium Disney+ content on the headset, which can double up as a "personal movie theatre". With its VisionOS running on the same framework as iOS and iPad OS, workplace usage won't be an issue at all, since it'll be compatible with many existing productivity and work apps, much like the Meta Quest Pro.
There's no need to fret over privacy issues, either. The tech giant has put a handful of security measures in place, so websites and trackers won't be able to know what users are viewing on their screens – yes, not even Apple themselves.
The team certainly has plenty going for the Vision Pro, and it'll be interesting to see how it stands against the current competition. Meta is likely to be its biggest pushback, and the high price tag doesn't exactly appeal to the general crowd, but hey, if there's someone who can make this work, it'd definitely be Apple.