All hail the box-office queen, and undisputed sci-fi princess of our time.
As Avengers: Endgame, the culmination of 22 Marvel films, looks set to become one of the most successful film ever made, it has entered into the Top 5 of the All-Time Worldwide Box Office (Box Office Mojo) this weekend. It made a jaw-dropping US$1.2 billion worldwide in just five days, and is the first film to cross the US$1 billion mark in a single weekend.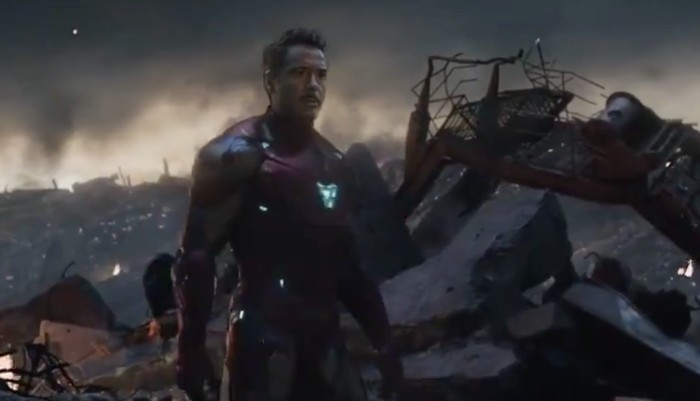 And with the rise of Endgame, actress Zoe Saldana has gotten herself a new title, as the only actor to star in three of the top five highest grossing films in the world.
Prior to the release of Endgame, Saldana was in two of the top five films (Avengers: Infinity War and Avatar), and she shared the title with fellow Guardians of the Galaxy co-star, Chris Pratt, who starred in Infinity War and Jurassic World, who were number four and five on the All-Time Worldwide Box Office list respectively.
Sorry Starlord, but Gamora has beaten you again.
Of course, with all four Avengers movie in the Top 10 list, one can also say that Robert Downey Jr, Chris Evans, Chris Hemsworth, Scarlet Johannson and Mark Ruffalo are in 4 of 10 highest grossing movies of all time, but what makes Saldana and Pratt stand out, is that they did it across two separate franchises, across two movie studios.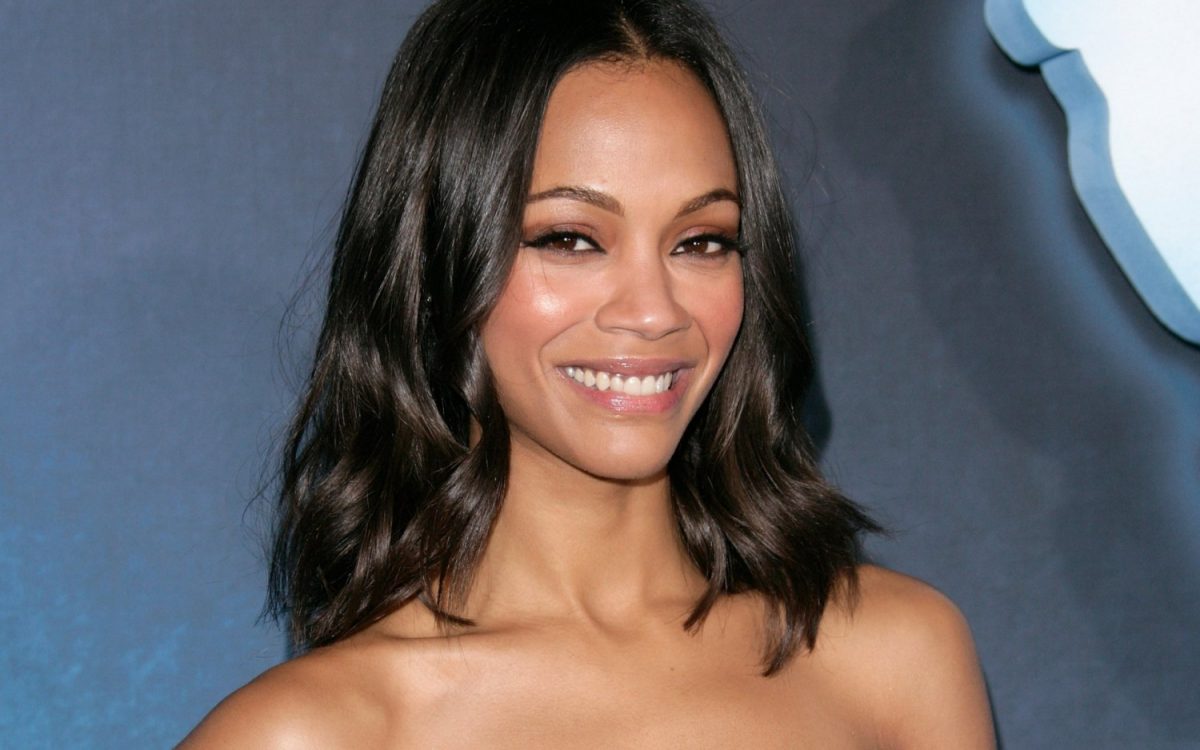 Pratt's box office tally sadly will not rise to three as Endgame has pushed Jurassic World out of the top five.

To celebrate Zoe Saldana's success in starring in three major box office hits, we take a look at the characters she portrays in Avatar, Avengers: Infinity War, and Avengers: Endgame.

Caution, major spoilers for Avengers: Endgame ahead. Don't say we didn't warn you! If you do not wish to be spoiled, you can head on down to our spoiler-free review.

---
Neytiri (Avatar, 2009)
Neytiri te Tskaha Mo'at'ite is the Na'vi princess of the Omaticaya clan. She first meets protagonist Jake Sully in the Pandoran forest, after rescuing him from a pack of viperwolves.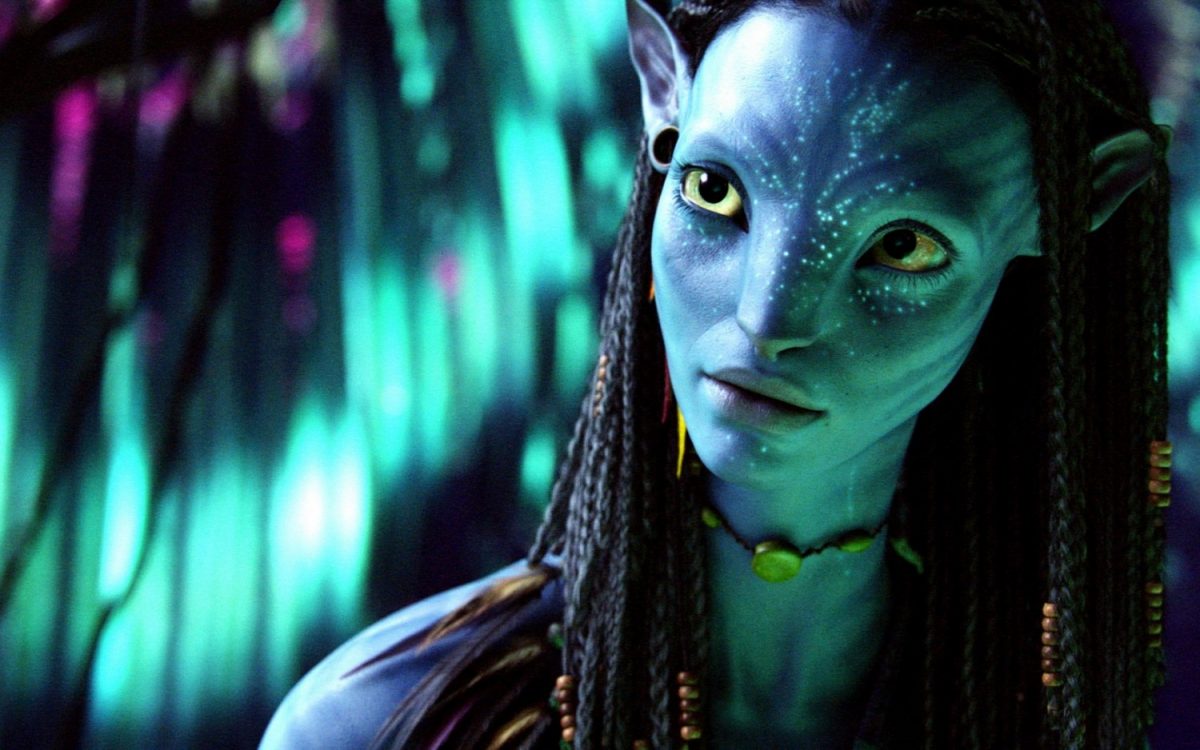 Though hostile at first, Neytiri eventually warms up to Jake after mentoring him on the ways of the Na'vi. The pair eventually fall in love and Neytiri fights alongside Jake during the climactic assault on the Tree of Souls.
Gamora (Avengers: Infinity War, 2018)
Gamora is a former assassin and a member of the Guardians of the Galaxy. She was adopted by Thanos after he wiped out half of her race, and subsequently served by his side before betraying him in an attempt to free herself from his genocidal ways. From there, Gamora joined the Guardians of the Galaxy. By the events of Infinity War, the Guardians have already fought in two major battles, Gamora and Peter Quill have also started a relationship after Gamora confesses to Quill that she has romantic feelings for him.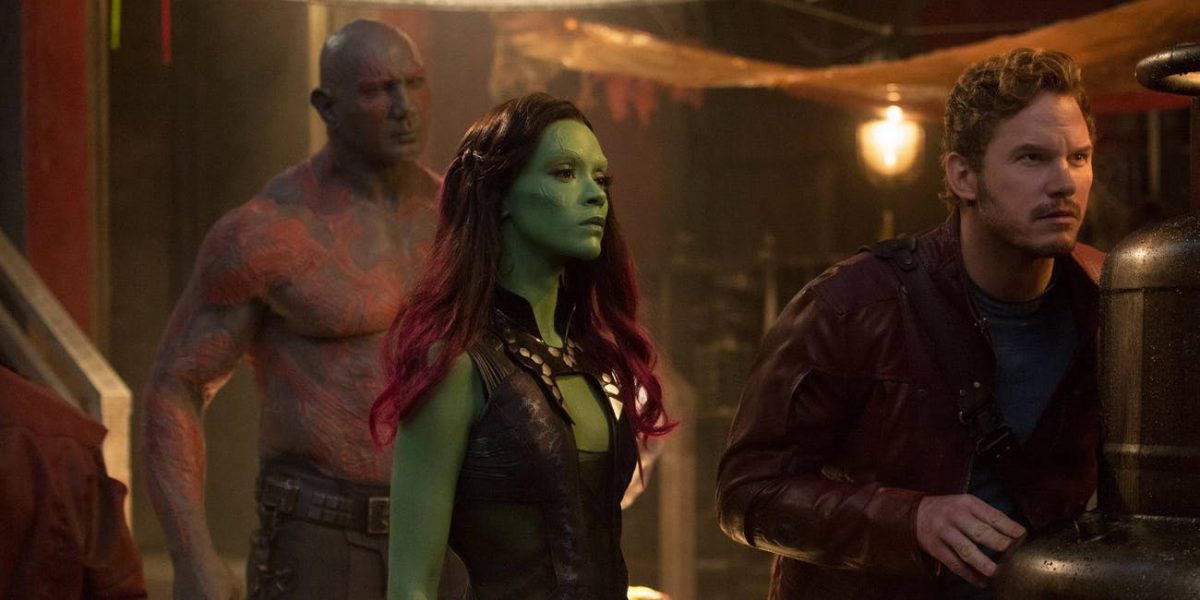 In Infinity War, after finding out from Thor that Thanos had already begun his search for the Infinity Stones, Gamora, together with the Guardians, set out to stop Thanos. But it ended in Gamora being being captured by him, and tragically sacrificed by Thanos against her will in order for him to obtain the Soul Stone.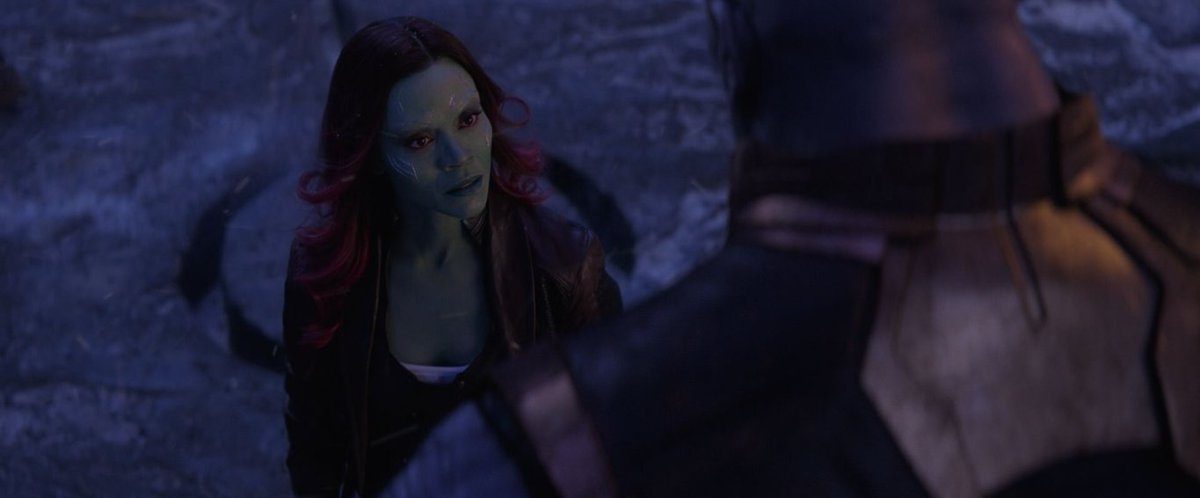 Gamora (Avengers: Endgame, 2019)
It's been five years since the snap that wiped out half of all living beings in the universe. Thanks to a time heist orchestrated by the remaining members of the Avengers, with the sole intention of bringing those who've been dusted back to life, Gamora, Nebula, and Thanos from 2014 were able to make their way to the present timeline.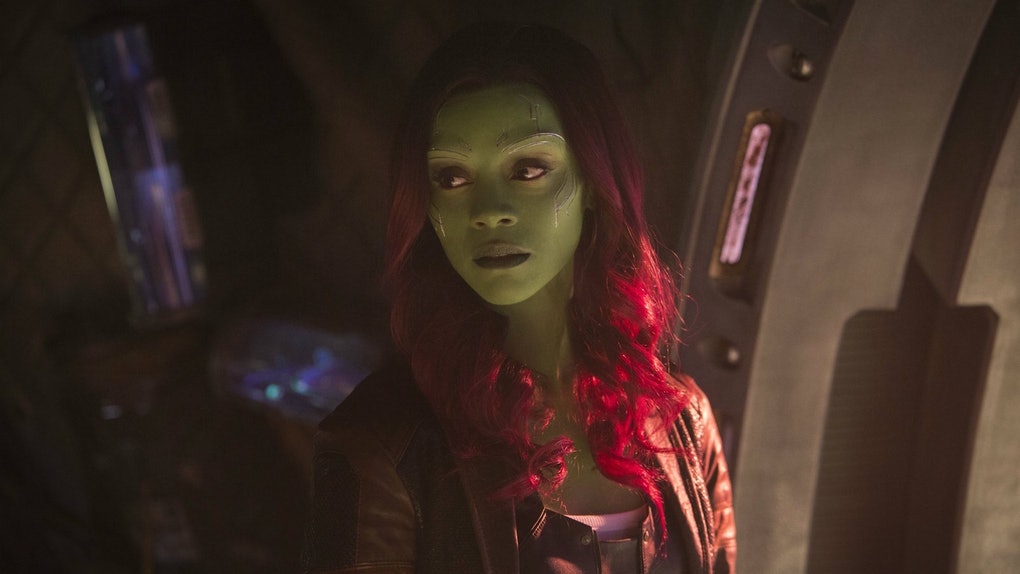 Unlike her sister who was still unerringly loyal to their father, 2014 Gamora turned against him once more, fighting alongside the Avengers and the Guardians as they tried to take down Thanos' army. By the end of the film, Gamora disappears and Quill is seen searching for her whereabout.
---
The fate of Gamora as of now is still unknown but we do know that James Gunn is back on board to direct the third Guardians of the Galaxy film. With luck, we should be seeing the return of Zoe Saldana as Gamora in that film.
Congrats Zoe, for being the sci-fi heroine we all need! We're certainly green with envy on a milestone that's truly once in a blue moon.
Before we leave, here is a nice little meme, which shows Saldana in her Gamora makeup, putting on green lipstick. As with the internet, the video soon became the ideal 'getting ready' meme for all things green.
Looking good Gamora.