Will you choose the white hat, or the black? Just like a guest in the hit HBO series Westworld, you can now get a taste of what it's like to enter the wild west theme park with no rules, except in virtual reality.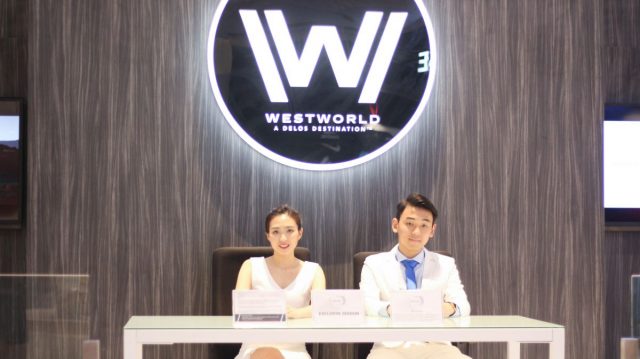 Westworld has arrived in Singapore in the form of a pop-up Westworld VR Experience booth, where "hosts" clad in white will greet and guide you at ION Orchard from 11 to 19 May. The VR experience is available only for StarHub, HBO Go, and StarHub Go customers who are aged 21 and above, free of charge, and lasts roughly 15 minutes.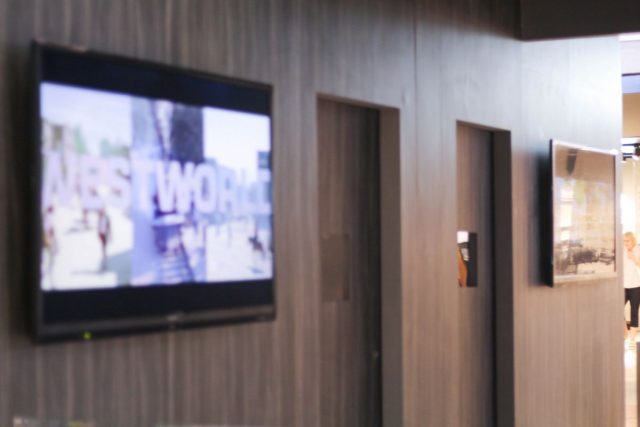 After leading you to one of two rooms, the VR technicians set you up and you're ready to go. The VR experience is impressive, starting things off in the dressing room just like in the series, where the host Angela introduced William to the world and presents him with a choice, the same choice that your VR host presents you: White hat, or black hat?
Whether you choose to live out this alternate reality an upstanding citizen or outlaw, you'll be armed with a revolver and ready to live out your wildest fantasies. Which in this case, means getting some target practice out in a small desert town not unlike Sweetwater.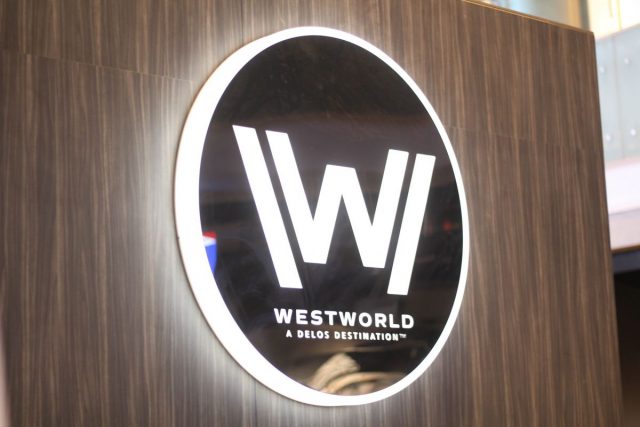 Sure you can take aim the bottles and pans, but hmm… what about those fine folk milling about across the street? There are no rules in this world, no one watching or judging, remember? What comes next is a little twist, but we'll leave it at that so you can experience the Westworld VR for yourselves.
But here's a little tip if you're planning to try it out: use your ammo sparingly, as you don't get any extras! And take your time to look around, as your experience winds down once you fire your final bullet.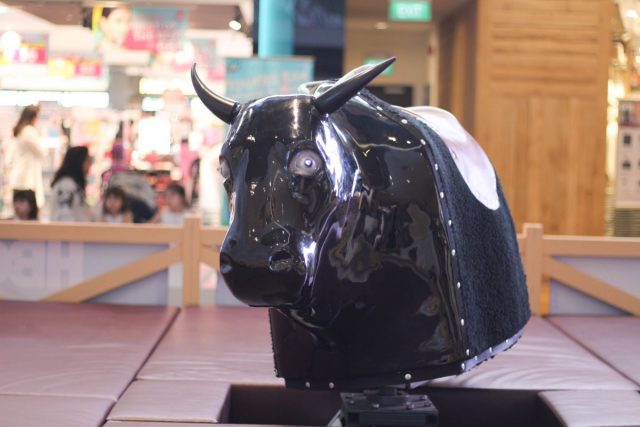 If you're not a subscriber of StarHub or HBO, fret not as there's a bit of Westworld fun open for everyone. Fancy your chances on a mechanical bull? In classic wild west fashion, go for a ride on this bucking bronco and hold on for dear life. Take your pick from a difficulty of level one to three, where level three whips you around at high speeds.
We took a spin at level two – it doesn't go too fast, but the balancing act is a workout! Each level lasts for one minute, but believe me, holding on even for a minute is already quite the feat. If you managed to survive and still got the chops for more, you'll have the chance to up your game and take on the next level if you wish.
Head down to ION Orchard by May 19, 2018 to check out the Westworld VR Experience, which runs daily from 10:30am to 9pm at level B4 near MUJI. More information is available on the StarHub website.
In the meantime, season 2 of Westworld (read our first impressions) is well underway, airing on HBO (StarHub Channel 601) the same time as the U.S. on Mondays 9am, with an encore telecast at 10pm.