2020 just can't seem to catch a break, new events continue rolling in one after the other. Well, we have more news for you. Warner Bros. Entertainment recently teased a trio of major project announcements in September.
Despite delays in many of the studio's theatrical releases, the Warner Bros. continues to swiftly make headway in the entertainment world with events such as the DC FanDome. Earlier this week, Warner Bros. released three cryptic teasers via Instagram related to three beloved franchises, Beetlejuice, The Goonies and Sherlock Holmes,.
It's been over 20 years since the Goonies last set off on their treasure hunting adventure. Written and produced by the legendary director, Steven Spielberg, The Goonies was a heartwarming movie loved by all. With little to no updates on new plans for the sequel, fans will definitely be thrilled to get an update to the nostalgic franchise.
This was the first teaser to appear on the Instagram page. Warner Bros. posted a CGI clip featuring an animated treasure map that ends with the word "September" popping up. The caption reads, '"They're right around here. I can smell their bubble gum." Follow the map … See you in September! #Goonies '
The next clip to be revealed was one of Robert Downey Jr. in an eccentric getup, sneaking over to a typewriter and typing out the word "September". The teaser is actually a snippet from the unexpected camouflage ending scene of the 2011 Sherlock Holmes movie. The caption reads, '"There's nothing more elusive than an obvious fact." The mystery awaits you this September! #SherlockHolmes' It has been 9 years since the franchise left off with a cliff-hanger and boy are we excited to see a new project in the makes.
And perhaps the most exciting announcement of all…
Gothic fantasy and horror fans keep your eyes peeled! After being stuck in development hell for 30 years, Tim Burton's iconic Beetlejuice is finally getting a new update. Who knows, we might even be able to see Beetlejuice on the beach sometime soon if Tim Burton is still keen on his Beetlejuice Goes Hawaiian movie idea. As the caption on the post reads, 'Look out for the ghost with the most.. It's Showtime in September! #Beetlejuice'
Sequels, reboots or something completely different? For all the excitement caused, they might simply be the announcements of the upcoming remastered 4K UHD Blu-ray gift sets for both Beetlejuice and The Goonies.
However, some have speculated that we might be getting sequels since we have heard rumours such as Micheal Keaton returning as the Batman. After all, Keaton was Betelgeuse/Beetlejuice in the 1988 classic, which further supports this idea. Moreover, The Goonies cast had recently reunited for a Zoom call and the movie has even been revived into a new TV series inspired by it.
Warner Bros. has yet to release more information following their announcements. Fans shall have to wait till September to see what the studio has in store for us.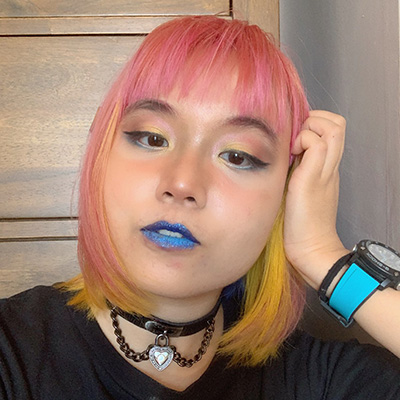 Fumiko is an avid fan of spreading herself too thin and drowning in too many fandoms. She would love to spend all day reading fanfiction at home and crying.
---

Drop a Facebook comment below!