As the stories of a galaxy far, far away continue to unfold within the Star Wars universe, custom watch label UNDONE is taking the chance to leap into hyperspace before The Book of Boba Fett and The Mandalorian Season 3 are set to land on Disney+. Following a Japan-exclusive Star Wars trilogy timepiece collection, the brand is back on the international circuit with a special dual watch launch themed after The Mandalorian.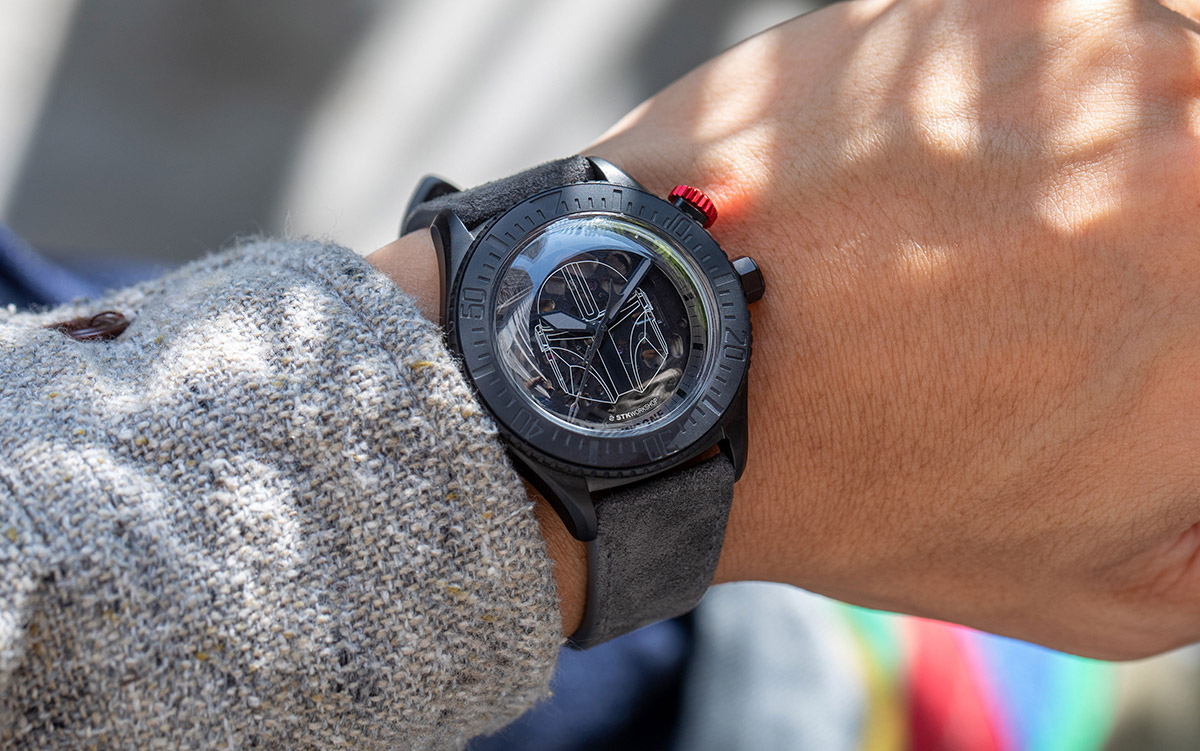 The collaboration between UNDONE and STK Workshops, known for its high-quality franchise replica collectibles, seeks to celebrate the travels of titular bounty hunter Din Djarin and his companion Grogu with character-inspired watches to call their own. Titled "The Mandalorian" and "The Child" respectively, the offering will only be limited to 300 pieces each.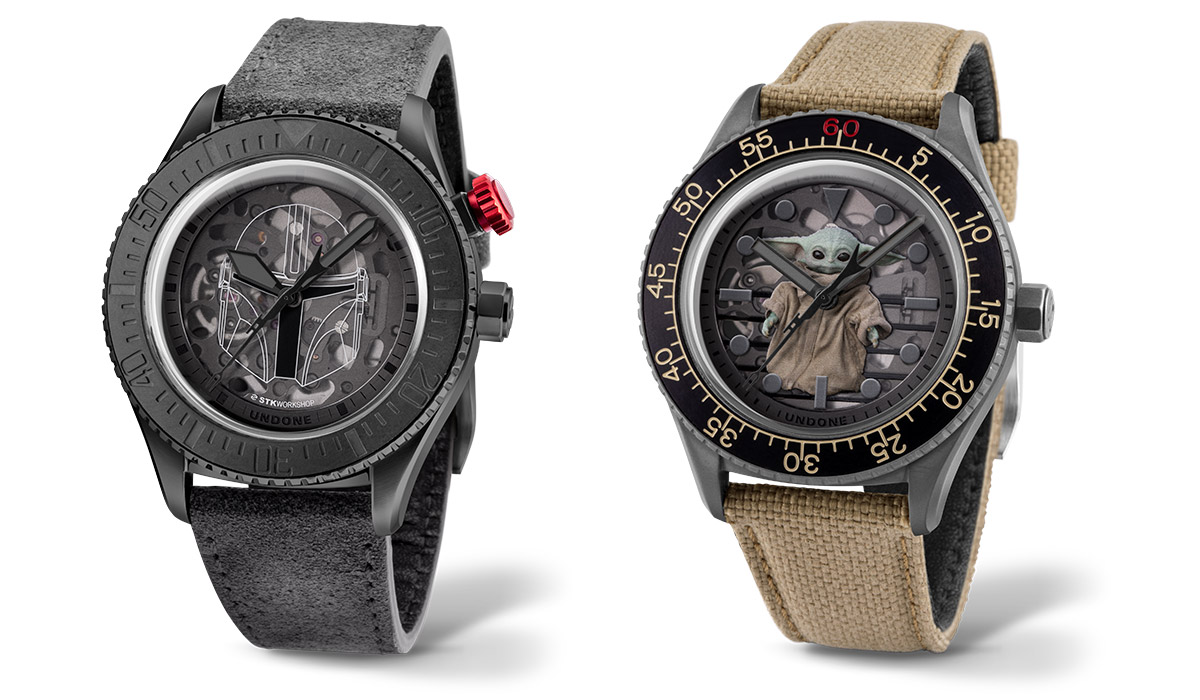 Borrowing elements from the bounty hunter's equipment, the first timepiece sports a wolfgrey suede strap with leather backing that accompanies a numbered glass caseback featuring the series logo. The translucent dial on the watch face serves as a nod to the Macrobinocular View Plate of the character's t-shaped helmet visor, while ceramic bezel insert brings an added tactile touch. The bezel twist lock on the top right is also dipped in red to reflect the image of a lightsaber.
"The Child", meanwhile, sees Grogu's egg-shaped hover-pram as the main inspiration, ushering in a diamond-like carbon-coated bezel, a translucent dial with a skeletonised aesthetic, and beige cordura straps. In the darker hours of the day, the hands of the watch will be illuminated in the shade of Yoda's signature green lightsaber.
The UNDONE x The Mandalorian collection is available now on the official website from US$599, with only 300 pieces set aside for each design.
This latest collaboration comes after the company's pop culture offerings for 2021, which include a Squid Game timepiece, a Batman watch that honours the 1960s Batmobile, and a Space Jam special.
For fans of the Dark Side, there's even a Darth Vader design (only 200 pieces, priced at US$699) that tells time in a cool, stylish manner.