Just when we were thinking that we can't get enough of Baby Yoda's cuteness overload, Hasbro releases a new Talking Plush Toy. Fans and children alike can now own their very own talking "Baby Yoda". Officially known as The Child, this cuddly collectible stands at 7.5in (19cm), and is just the right size for some serious snuggling.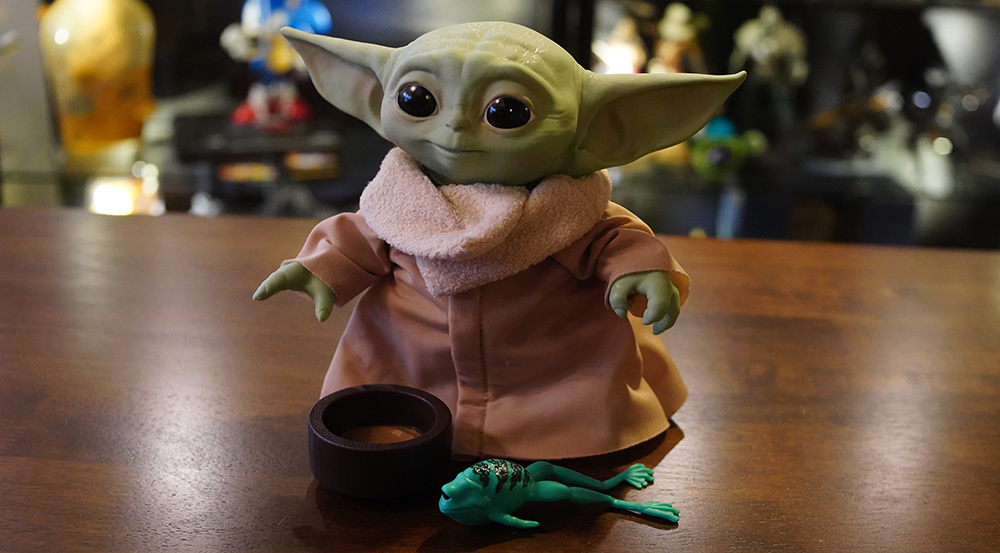 Moreover, unlike the 6.5-inch Action Figure, he has the most adorable pair of feet. Unfortunately, they aren't quite suitable for standing, since they are rather floppy. But that just makes him all the more like a real new-born baby.
He is also swathed in the softest robe, made to be an exact replica of the one The Child wears in The Mandalorian series. A fleece-like plush collar, wraps around the little one's neck, keeping him nice and snug.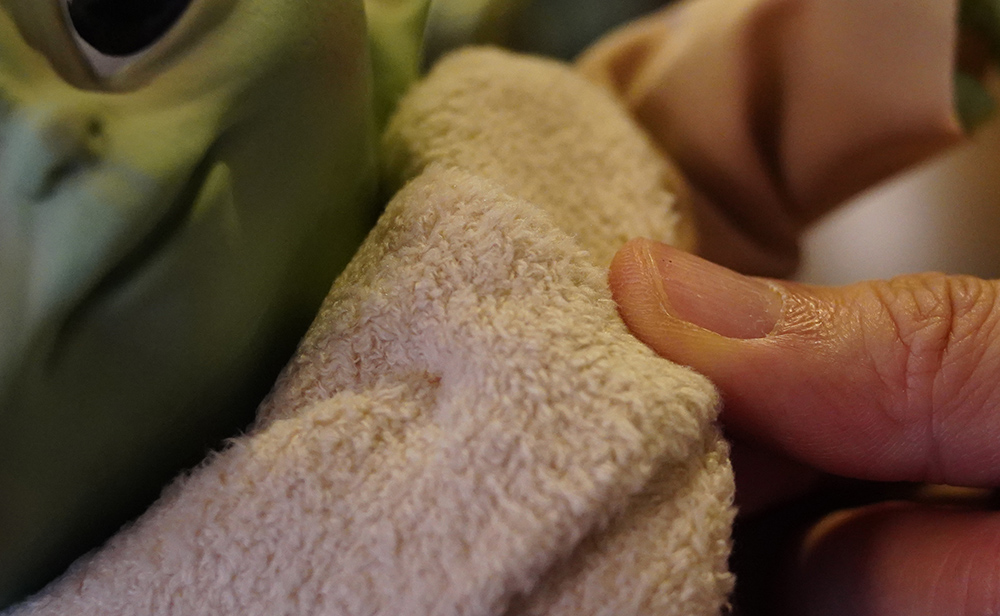 Speaking of details, the paint job is also a polished blend of pepper green and sage with a hint of brown, giving the toy an incredibly naturalistic look.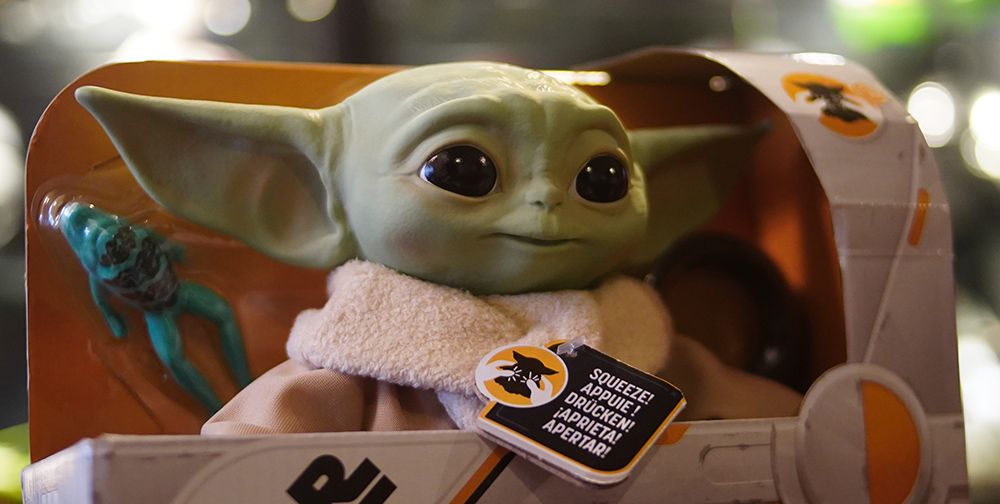 The plush comes with 10 sound effects. You can squish him to hear those adorable babbling sounds which are guaranteed to melt your frozen heart.
The Child also comes with a bone broth bowl, and Sorgan frog so that you can keep him well fed. He is unable to handle the broth bowl by himself but is able to hold up the frog quite well with his hands.
The electronic plush is also easy to power up. It runs on 3 LR44 batteries that are replaceable via the audio box from its back.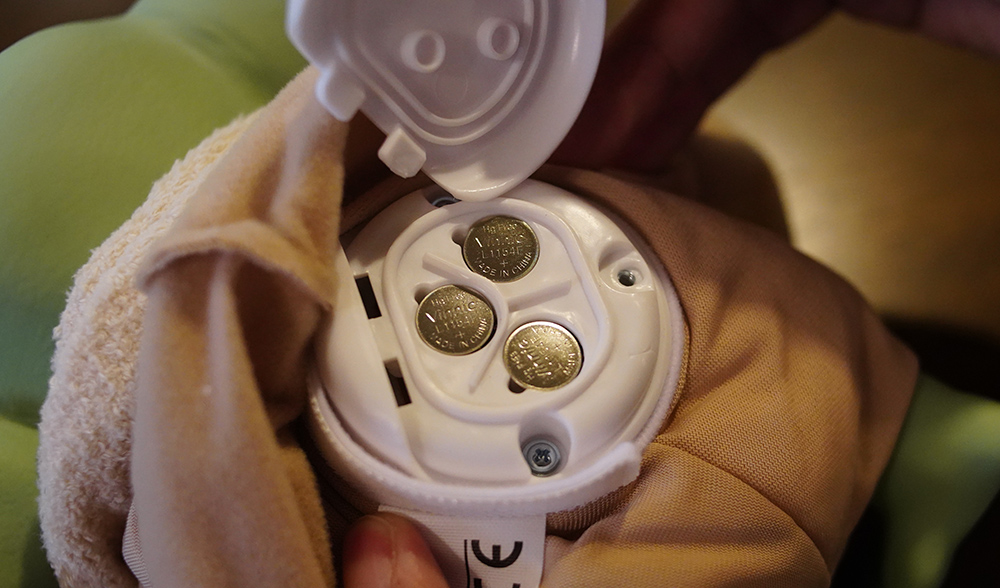 Snuggles over struggles, this lovable talking plush is sure to light up any Star Wars fan's day! It's also never too early to start your child down the Jedi Journey and what better way to do so than with this cute toy. The plush retails at S$64.90 on Amazon.sg, but it is a pretty good deal considering all the adorableness that comes along with it.
Can't get enough of The Child? Check out our unboxing of Hasbro's Bounty Collection, 6.5-inch figure, and 1.1-inch The Black Series figure.