The long-awaited "Baby Yoda" figures are finally starting to get into the hands of eager fans of The Mandalorian. Hasbro's minuscule 1.1-inch tall The Child from The Black Series arrived just in time for May the 4th, and this time, a much bigger 6.5-inch poseable figure has come along.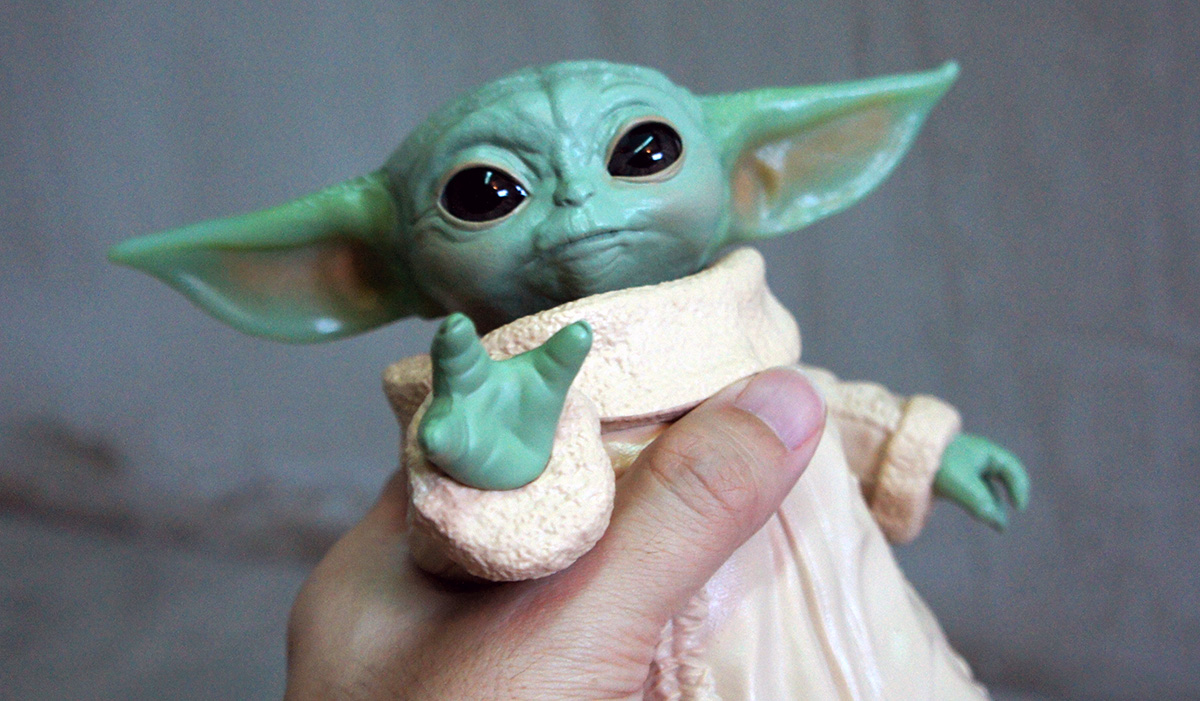 The action figure comes with just 3 points of articulation, a rotatable head, and shoulder joints for each arm. That's about it. The right hand is in posed for Force use, while the left hand looks like it is ready to hold the controller knob "ball" toy from Mando's Razor Crest. It's just too bad the figure didn't come with the accessory. Based on its scale, a chrome marble would fit perfectly in its palm.
The Child's body and arms are made of plastic, while the collar and hands are made of some kind of rubber/soft vinyl material. Unfortunately, this large-scale figure doesn't come with any feet at all. There are only two holes used for securing the figure to the packaging. It's a bit of bummer, considering how even the 1.1-inch Black Series version had tiny feet. But hey, at least it makes for a very stable figure.
There are nice touches of detail on the top of The Child's head, with strands of printed/painted white hair, and the use of a rubbery translucent material for the ears. There is the inevitable seam where the plastic head transitions to the ears, but you'll be too mesmerized by the eyes to be bothered.
Under good lighting, one can't help but notice what pretty eyes The Child has.
Hasbro's The Child 6.5 inch Action Figure retails for S$39.90 (US$19.99) and currently available on Amazon.sg. It starts shipping on 1 June 2020.