Remakes and revivals are rampant in television, where plenty of new shows are actually modernized versions of originals, or revolve around callbacks to decades-old classics. Some, such as Ronald D. Moore's Battlestar Galactica set the gold standard of reboots and reimaginations, but more often than not, most of them rot in the pits of bad TV land.
Naturally, those who grew up with the originals tend to hate the idea of reboots, not because they don't want to see fresh versions of a classic, but because Hollywood's track record has been abysmal.
But here's the conundrum – as a child of the mid-nineties, I've never watched, and in some cases, never even heard of many of these TV shows which aired long before I existed, but are somehow making a comeback. Call me an ignorant millennial, but with so many shows out there, it isn't uncommon for my generation to leave the oldies by the wayside.
That being said, it doesn't mean we can't appreciate the reboots. The sequel is never better than the first, the movie is never better than the book, so to loyal fans, the reboot would never beat the original. But if you've never seen the original, are the reboots so bad? Here's a look at some of the upcoming reboots that deserve a chance.
---
Magnum, P.I.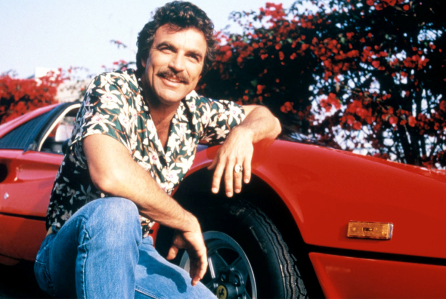 HAHA! You want me to watch this? Are you kidding me?
No, really, are you?
Magnum, P.I. first aired in 1980 and ran until 1988. Starring Tom Selleck as Thomas Magnum, a private investigator living the life of luxury and solving cases in Hawaii, the show set the standard for TV machismo. In the upcoming reboot, this leading role goes to Jay Hernandez (Suicide Squad, Crazy/Beautiful).
Gone is the Selleck 'stache and Hawaiian shirt, but Hernandez looks pretty badass in aviators and the classic red Ferrari. One of his co-stars is Peredita Weeks, who will play the gender-swapped Juliet Higgins (originally Jonathan).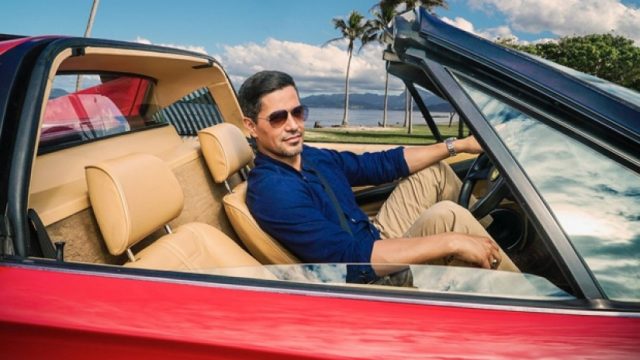 Gender-swapped roles are commonplace in modern TV and reboots (Starbuck, hello!), and more often than not, it's male to female flips to stir up male-dominated casts, to give a fresh start to the remake, at the risk of causing controversy among viewers. The backlash from long-time fans about a female Doctor in Doctor Who comes to mind, where Jodie Whittaker's casting was met with equal amounts of resentment and support.
I'm all for gender-swapping roles, and revel in the tears of misogynistic manchildren who can't bear to see a woman take over a man's role. The new Magnum P.I. looks promising, if a little uninspired, as there's nothing particularly interesting about it that sets it apart from the sea of every other crime drama for now.
Still not touching the Hawaiian shirt though. Nope.
---
Thundercats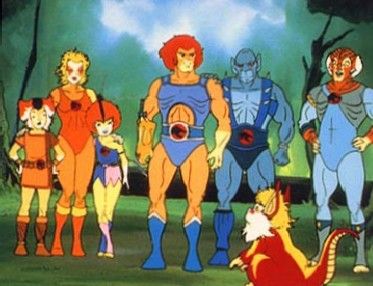 The reboot of Thundercats, the beloved cartoon from the 1980s with feline-like humanoid aliens, received scathing criticism from fans after its trailer dropped recently. Named Thundercats Roar, the reboot has a starkly different animation style, going from the muscular, realistic style like He-Man, to the big-eyed, cutesy, squishy style similar to Steven's Universe and Gravity Falls.
A lot of fans absolutely hate it. Slandered as childish, cookie-cutter, and an insult to the original Thundercats, the rage is overwhelming. This isn't the first reboot either, as there was a 2011 Thundercats series by Cartoon Network which utilised a more Japanese anime look for its characters, and had a more positive reception. Too bad no one watched it and it got cancelled.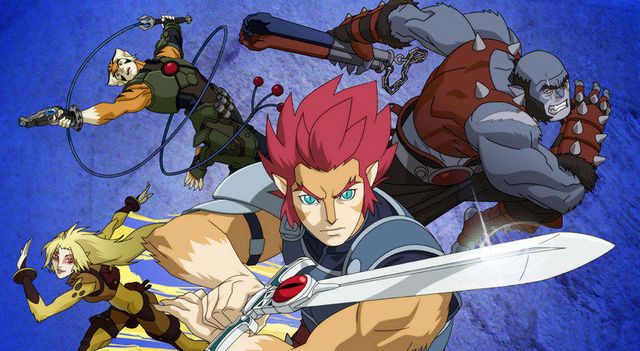 The anger is warranted. If you told me that Cartoon Network was going to start drawing Adventure Time's Finn as a buff beefcake, I would probably get mad too (although he WAS a buff baby that can dance like a man). These characters matter to people, and having something you love changed in such a drastic way would be disappointing, to say the least.
But change isn't inherently bad. Using this recognisable animation style and going for a more lighthearted, comical approach makes it accessible to the kids of today, who would be more unfamiliar with the realistic style trend of yesteryear.
Thundercats Roar deserves a chance, though it might be better off finding its home amidst a younger audience instead of attempting to win over older fans.
---
Charmed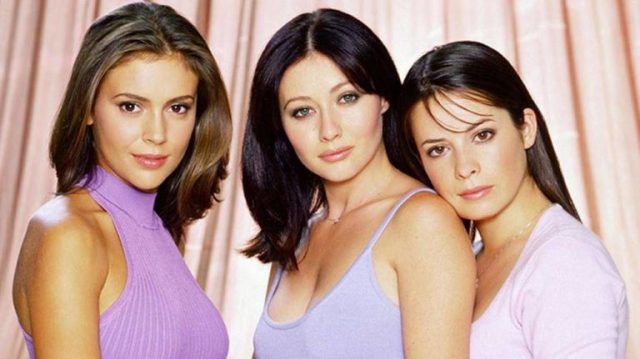 The reboot of Charmed has had a rocky road, and it hasn't even started airing yet. Original Power of Three, Holly Marie Combs, who played Piper Halliwell, slammed the reboot with a harsh tweet saying, "Until you ask us to rewrite it like Brad Kern did weekly, don't even think of capitalizing on our hard work. Charmed belongs to the 4 of us, our vast amount of writers, crews and predominantly the fans."
Yes, four of them because even though it was the tale of three sisters, series star Shannen Doherty left the show halfway through, and was replaced by Rose McGowan, who played, what else, a long-lost half sister.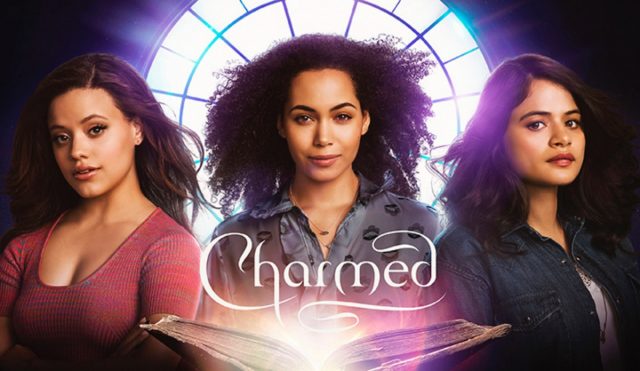 Oof. Remakes are tricky enough, but one without the support, or at least acceptance of the original crew? That's harsh. In any case, the story of 3 sister witches living a normal life by day and fighting demons by night that aired from 1998 to 2006 is coming back, with the leading ladies being played by an all-latina cast of Melonie Diaz, Sarah Jeffery, Madeleine Mantock.
The issue is that Charmed was campy, but it flourished in a time when that was the trend, in the heyday of Buffy the Vampire Slayer (Don't tell me it wasn't campy. It is). That same campiness might not work as well today, although it's why many loved Charmed in the first place.
https://youtu.be/loWpbevW9xg
Based on the first trailer of the reboot, the new show seems… cringeworthy. The three of them look young, and it practically has a teen Disney show vibe. That said, there are shows that gain a following despite their cheesiness (Once Upon A Time, anyone?), so there is no doubt that the new iteration of Charmed will appeal to some.
---
The Jetsons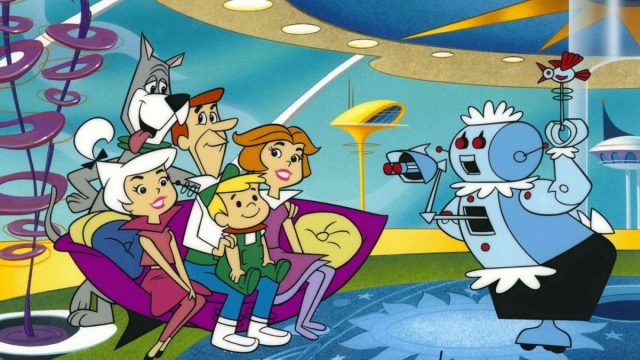 The Jetsons may be an old animated sitcom (1962-1963, 1985-1987), but reruns on Cartoon Network in the early 2000s means that even my upbringing included occasionally watching the futuristic family on the telly.
But a reboot? No one asked for this. Nope. It will be helmed by Robert Zemeckis (Back to the Future, Cast Away), and done in live-action. Yes, you heard that right, and it'll be filmed in front of a live studio audience as well. Alarm bells are blaring in my head; this is a disaster waiting to happen.
With all the advancements in visual effects, a live-action Jetsons might have potential, but turning it into a live sitcom with static sets and possibly laugh tracks? I wonder how Rosie, the robot maid, would be recreated. The Jetsons was a great cartoon and turning it into live-action might not sound like the greatest of ideas, but if it has to be done, at least it's in the experienced hands of Zemeckis.
---
She-Ra and the Princesses of Power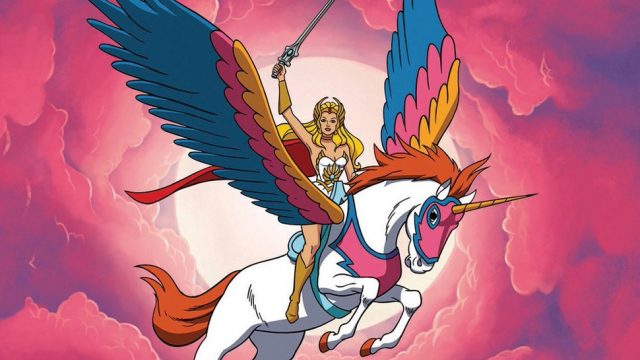 The spin-off of Masters Of The Universe, She-Ra: Princess of Power was the animated series that ran from 1985 to 1986. Featuring He-Man's long-lost twin sister, it was crafted to appeal to girls and a reboot is heading to Netflix. According to the show's description, the premise will remain the same for the most part.
Based on the key art, She-Ra is retaining her signature look and sword. The voice cast has also been announced but there's a glaring absence – He-Man aka Prince Adam. Although I'm not too well-versed in the franchise, having the more recognisable figure of He-Man in the show would make for a more welcoming presence.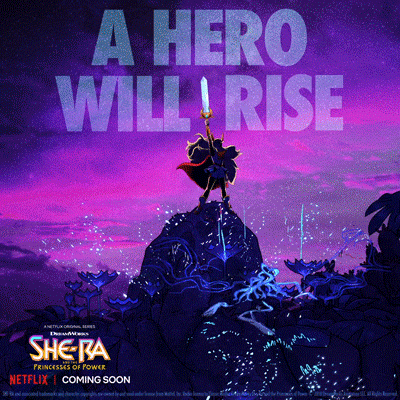 However the reboot is called Princesses of Power instead of the singular Princess of the original, so if what we're getting is a cartoon with a team fierce female freedom fighters in the limelight, then I'm all for it. (Just don't tell me there's genderswapping involved. By the Power of Greyskull, no!)
All that's left to wait and see is the animation style, and whether it will end up following the footsteps of Thundercats Roar.
---
It's natural that fans are protective of the shows which they care deeply about, and scrutiny of reboots is to be expected (and often loudly shouted across the internet).
Bottom line is, while we may get tired of hearing about reboot after reboot, they aren't inherently bad. Just maybe a little unnecessary.
---

Drop a Facebook comment below!