Autobots, roll out! A swarm of fans descended upon Marina Bay Sands Singapore (MBS) yesterday evening to catch the producers and stars of the latest blockbuster film, Transformers: Rise of the Beasts.
Director Steven Caple Jr., producer Lorenzo Di Bonaventura and stars Anthony Ramos, Dominique Fishback and Tobe Nwigwe walked the exclusive red carpet that took place in front of the ArtScience Museum Singapore at 7pm, in the first global movie premiere in Singapore in the last three years.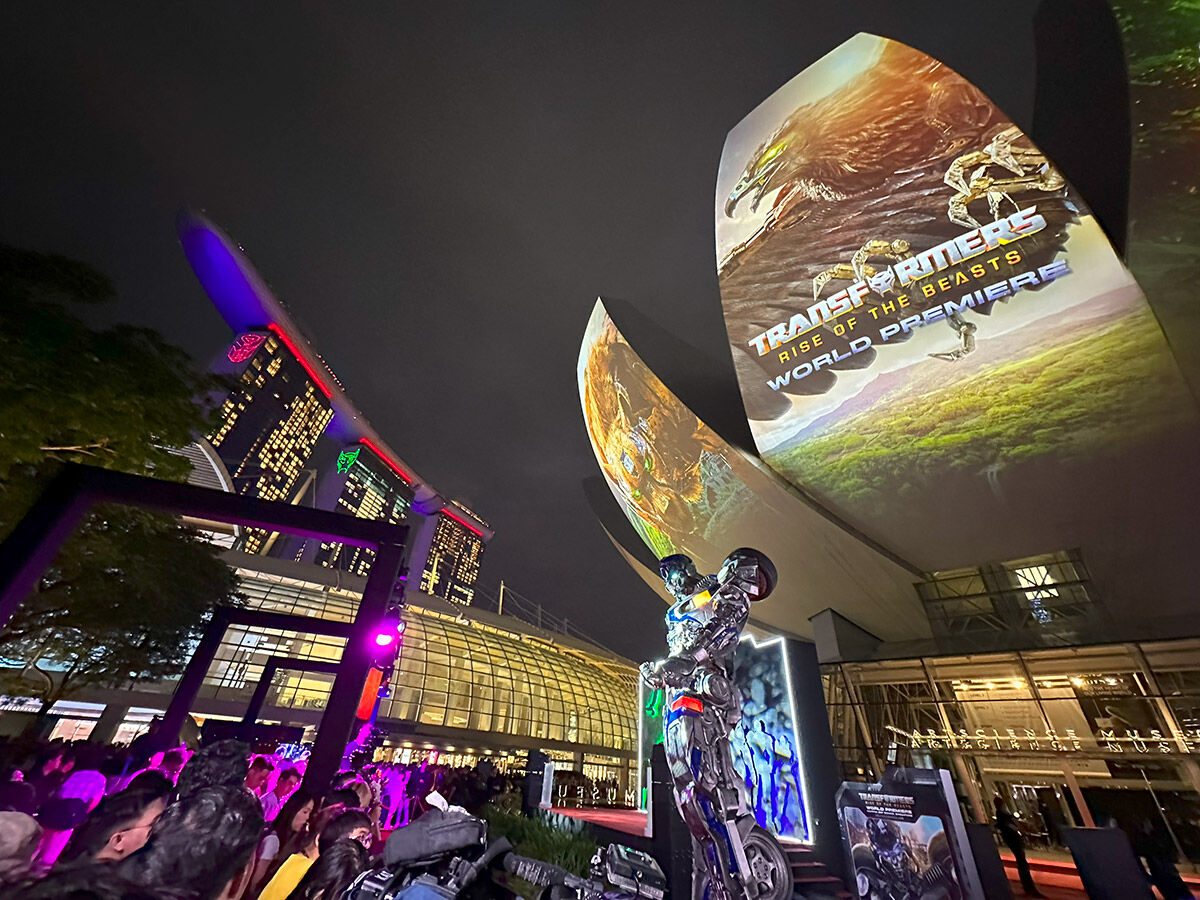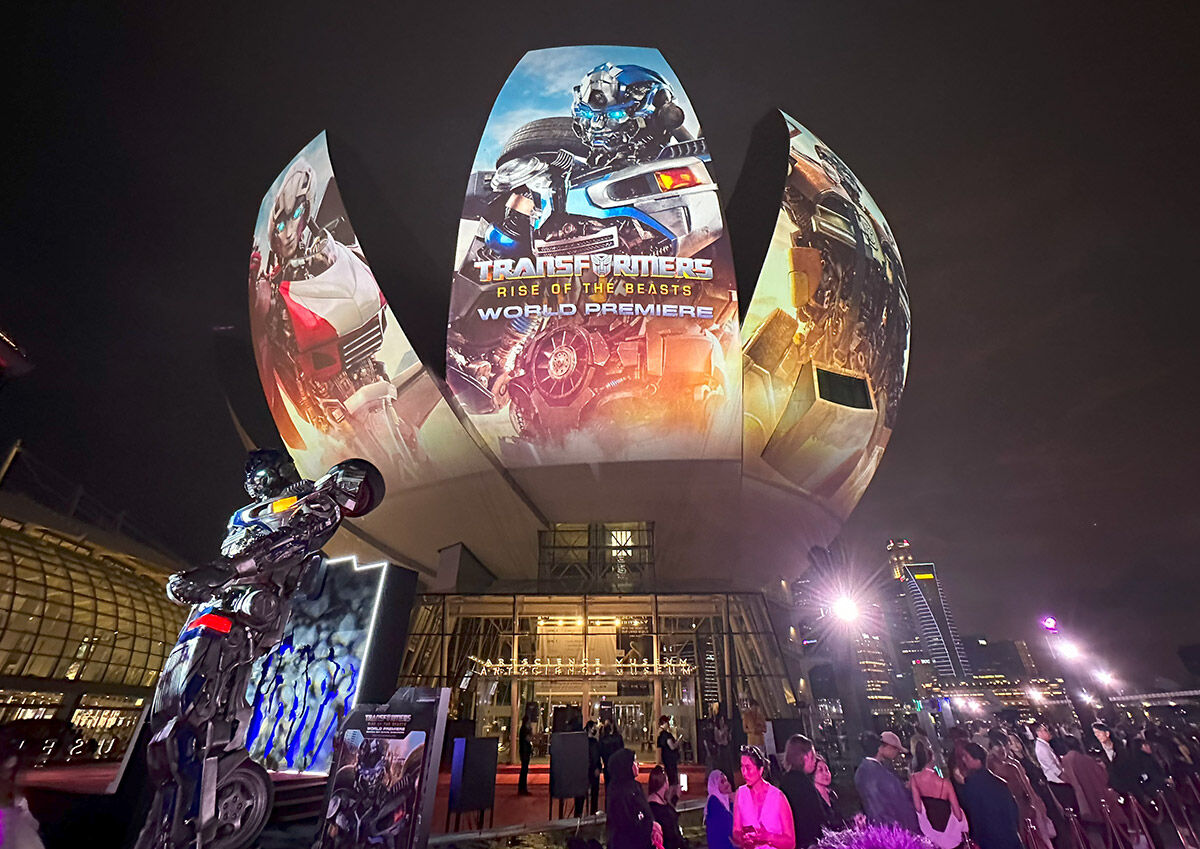 MBS COO Paul Town later took to the stage to address the crowd, along with a photo-taking session with all the stars, and while there was a short drizzle just before, nothing could have dampened the spirit of the hundreds of fans and local celebrities as they watched the external projections on the museum and hotel buildings.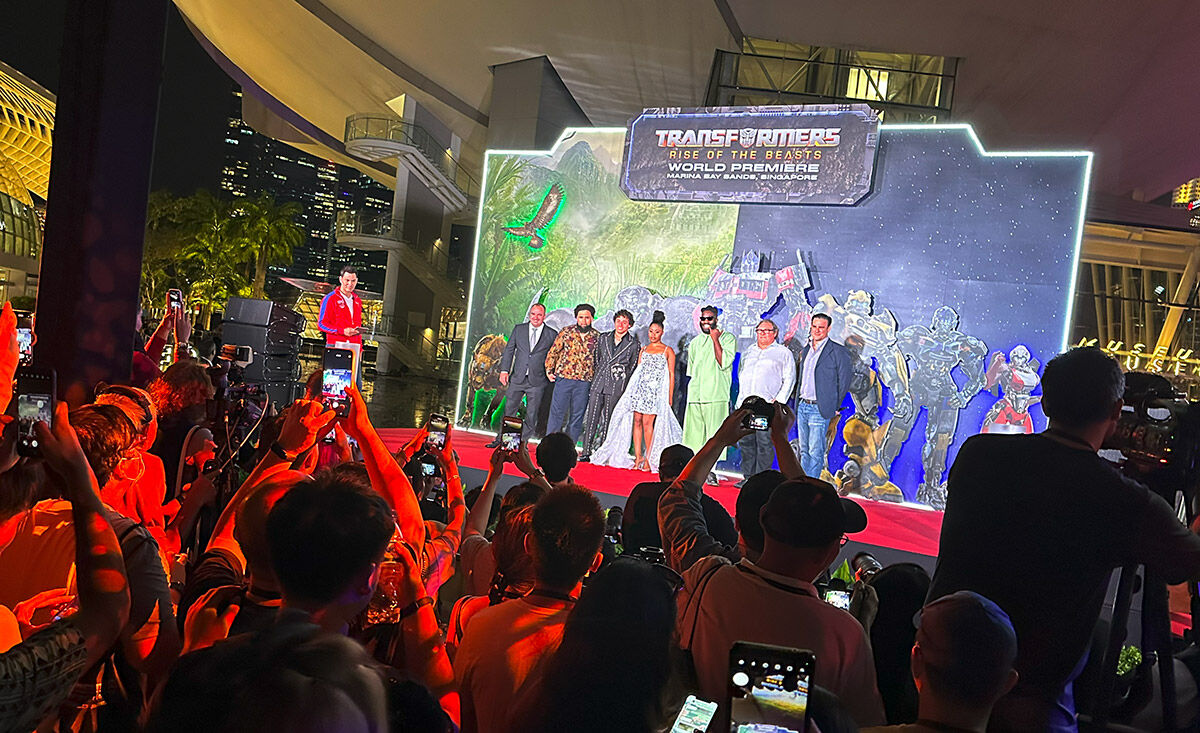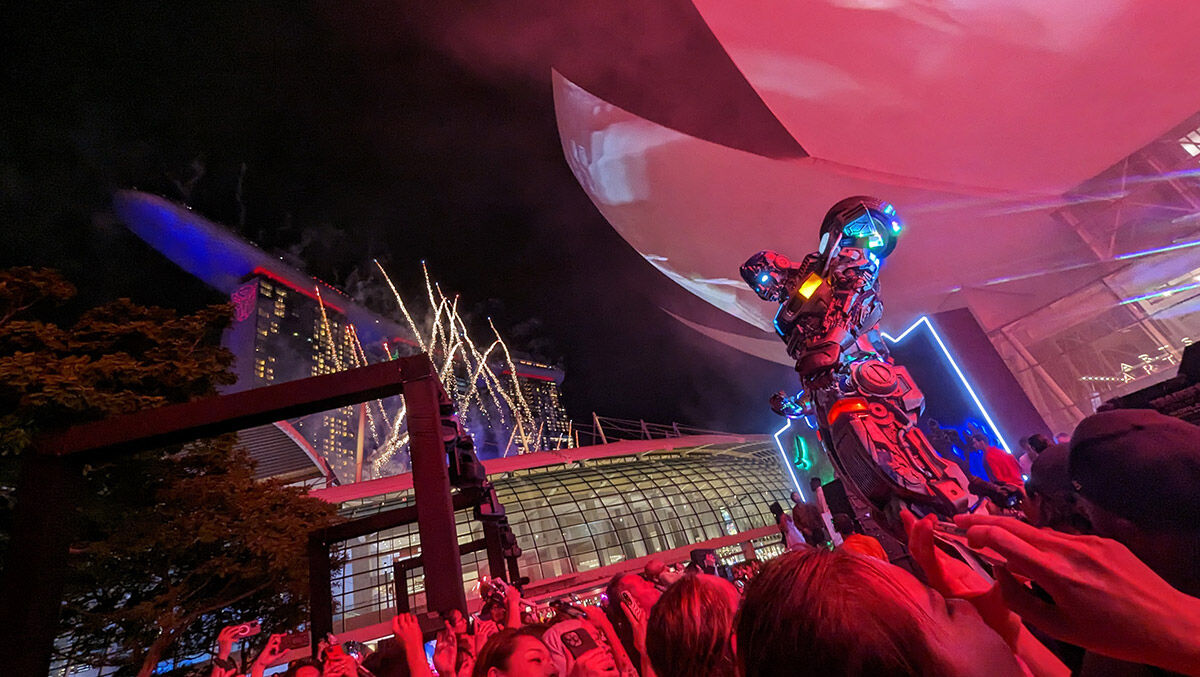 A light & pyrotechnics show later wowed the audience against Singapore's starry sky. A giant life-sized statue of Mirage also overlooked super fans as they got up close and personal with the people who made the much-anticipated movie a reality.
You can catch the full 3-minute show here: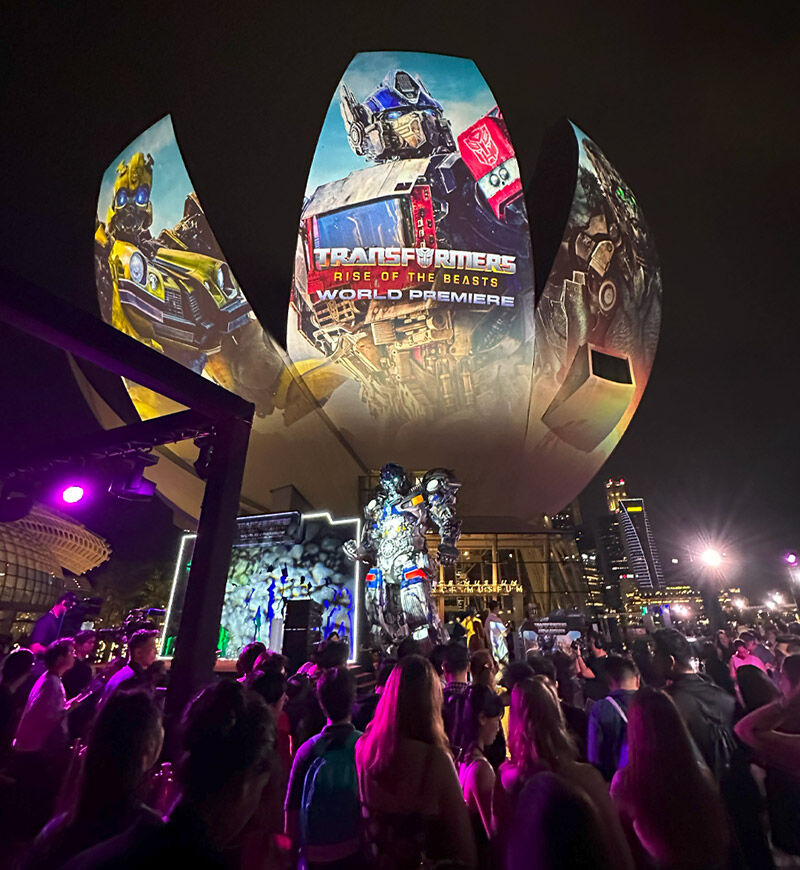 This is the first time Singapore is hosting a world premiere of a Hollywood blockbuster since the pandemic, and the Republic has been a special location for Transformers fans around the world. Earlier in March, life-sized statues of Optimus Prime and Optimus Primal were unveiled at Gardens by the Bay Singapore, marking the statues' Asia debut.
Transformers: Rise of the Beasts is the seventh entry in the sprawling Transformers franchise. The movie takes fans back to the 90s' before Optimus Prime grew to love and protect mankind, and marks the live-action debut of the beloved Maximals from the animated Beast Wars cartoon.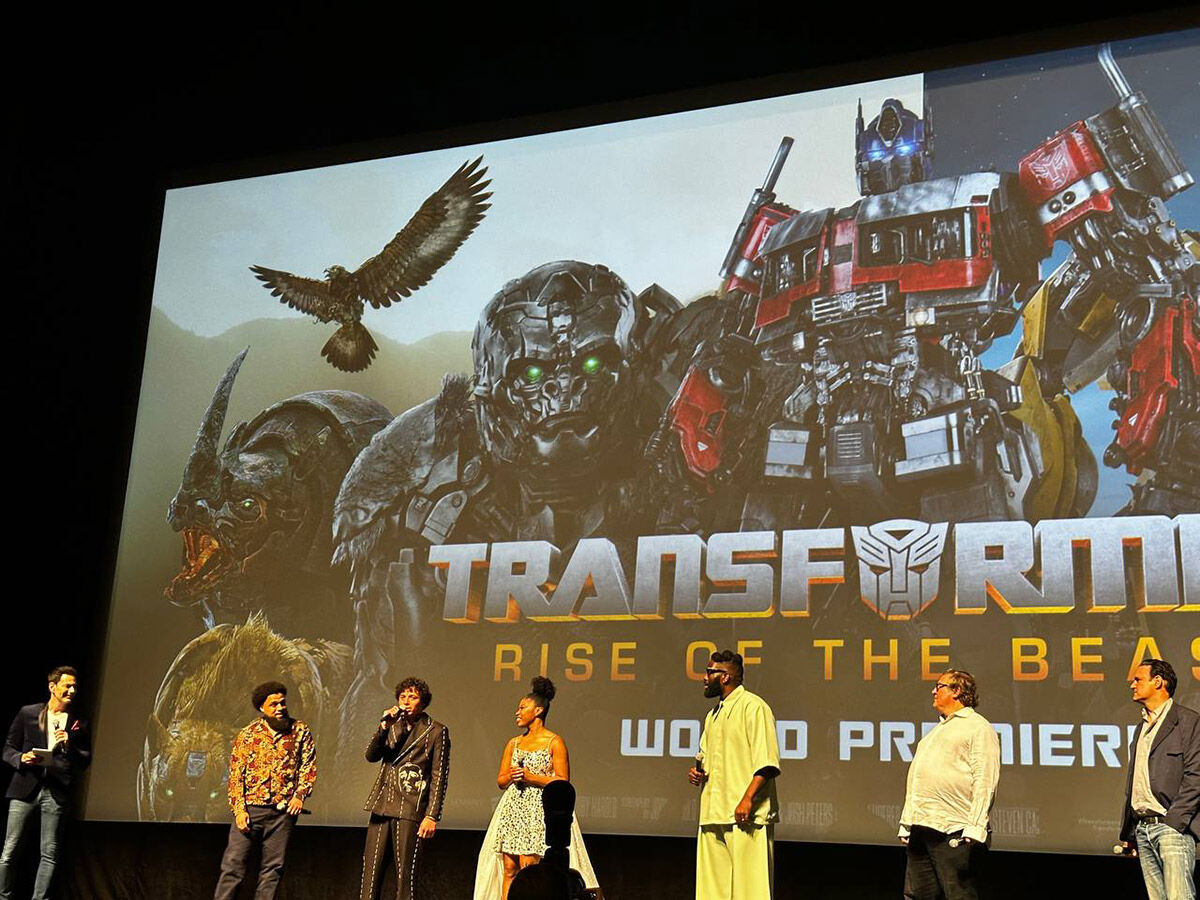 The film charts the outbreak of war between various Transformers factions, including the Autobots, Maximals and Terracons. It is largely set in Brooklyn and features a star-studded voice cast including Peter Cullen, Ron Perlman, Pete Davidson, Michelle Yeoh, Liza Koshy, David Sobolov, Cristo Fernández, Michaela Jaé Rodriguez, John DiMaggio and Peter Dinklage.
Transformers: Rise of the Beasts will roll into cinemas on 8 June 2023.