TP-Link has always been commonly known for their routers, but now they are stepping up to provide the next big thing in home networking – a mesh Wi-Fi system. They've recently announced the all-new AC2200 Deco M9 Plus, a Smart Home Mesh Wi-Fi system that promises to provide fast and strong Wi-Fi in every corner of the home.
Sporting a simple, rounded white design, the Deco M9 Plus kind of looks like a smoke detector. Its subtle look lets it blend in discreetly on shelves and countertops, quietly working together in tandem to create a unified home network. If you have a large or multi-levelled home, multiple Deco units could effectively kill off Wi-Fi dead zones and areas with a weak signal.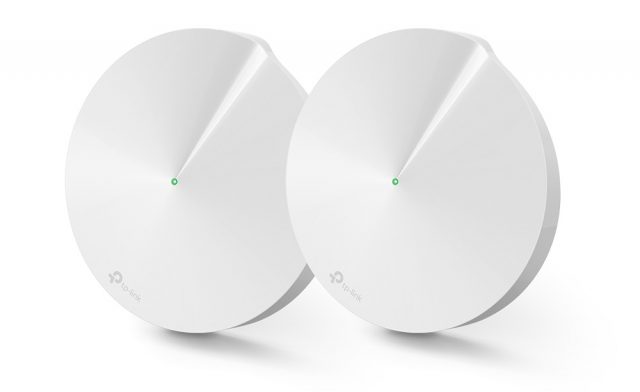 This means no more manually switching from one Wi-Fi signal to the next as you move around your home, as devices will automatically switch to the strongest Deco signal available, enabled by the Deco's support for IEEE 802.11r and 802.11k/v fast roaming.
For top speeds, the Deco M9 Plus system transmits across three separate wireless bands (Tri-Band) to output a total speed of 2,134Mbps. This is a combination of one 400 Mbps 2.4GHz band for your average surfing on the web and music streaming, one high-speed 867Mbps 5GHz band for smooth 4K video streaming and gaming, and an additional 867MBps 5GHz band as a backhaul.
And while that band may be used as backhaul when traffic is light, Deco has an enhanced backhaul system whereby the other two bands can step in as backhaul as well in times of heavy traffic, delivering speeds of up to 1,000Mbps.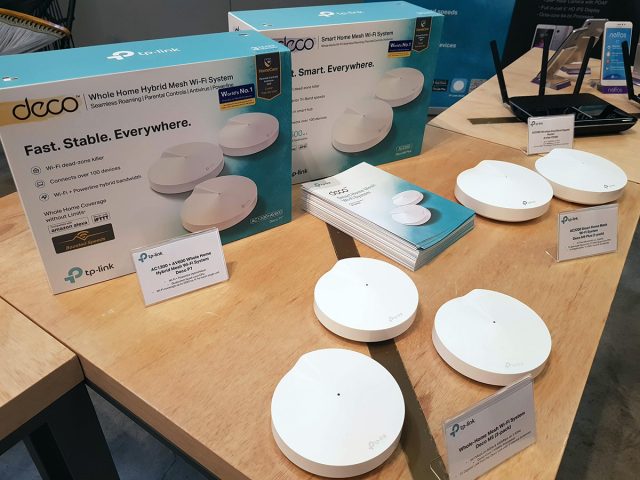 Everything is tied together with Smart Connect technology that assigns each connected device to the most appropriate band, balancing out the traffic to keep the speeds fast. Speaking of devices, the Deco M9 Plus boasts that it has the processing power to support up to 100 devices. Will we have 100 devices in our home? Probably not, but the option is there should you need it, powered by a Qualcomm Quad-core CPU.
As more and more home appliances are becoming Internet of Things (IoT) enabled devices, Deco M9 Plus aims to keep ahead of the curve by offering compatibility with plenty of other smart home electronics. It possesses a built-in smart hub, allowing you to connect to and control a wide range of compatible smart bulbs, lights, switches, plugs, sensors, and more all via the Deco app.
Rounding up its features include the TP-Link HomeCare which offers parental controls, quality of service (QoS), and built-in antivirus software for some peace of mind.
If you're looking to enhance your home network, then a Twin Pack of the TP-Link Deco M9 Plus is retailing at S$369, with additional Single Add-on Packs going for S$199. They are currently available exclusively at Challenger outlets, although they will be sold in all TP-Link local retailers sometime in mid-August 2018.
---

Drop a Facebook comment below!