San Diego Comic-Con (SDCC) 2019 is just around the corner, and that means plenty of geeky goodness is in store for fans. While there are panels, exhibitions, and the Artists' Alley to look forward to, a yearly highlight for toy enthusiasts is the release of exclusive collectibles, where exclusivity is the name of the game.
From the SDCC debut of Power Rangers to Batman-themed merchandise, here are our top picks for this year's selection.
---
Batman 80th Anniversary Hot Wheels Batmobile (Mattel)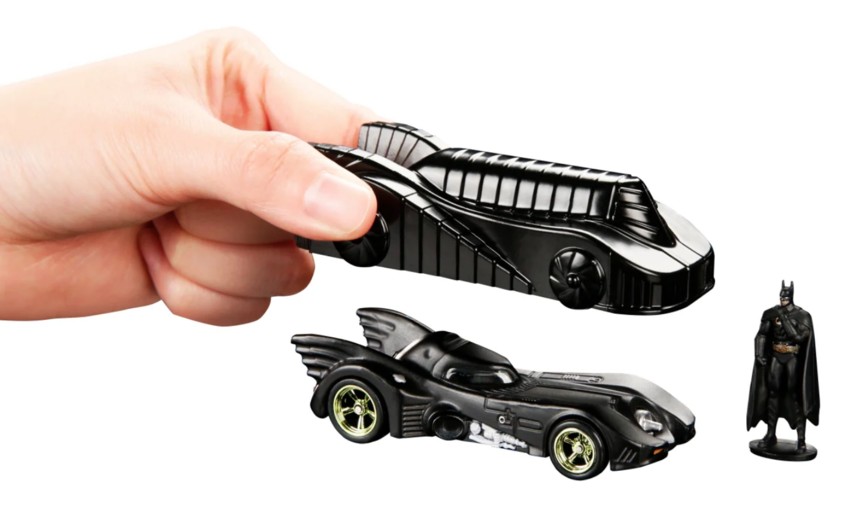 It's the Caped Crusader's 80th birthday, which means fans of Batman are in treat. Retailing at US$25 is Hot Wheels' Armoured Batmobile in all its die-cast glory, complete with a small figure of Michael Keaton's Batman and a special protective shell replicate of the film's armoured upgrade for the vehicle. Classy Batmobile in the house, everyone.
Captain Marvel and Asis Set (LEGO)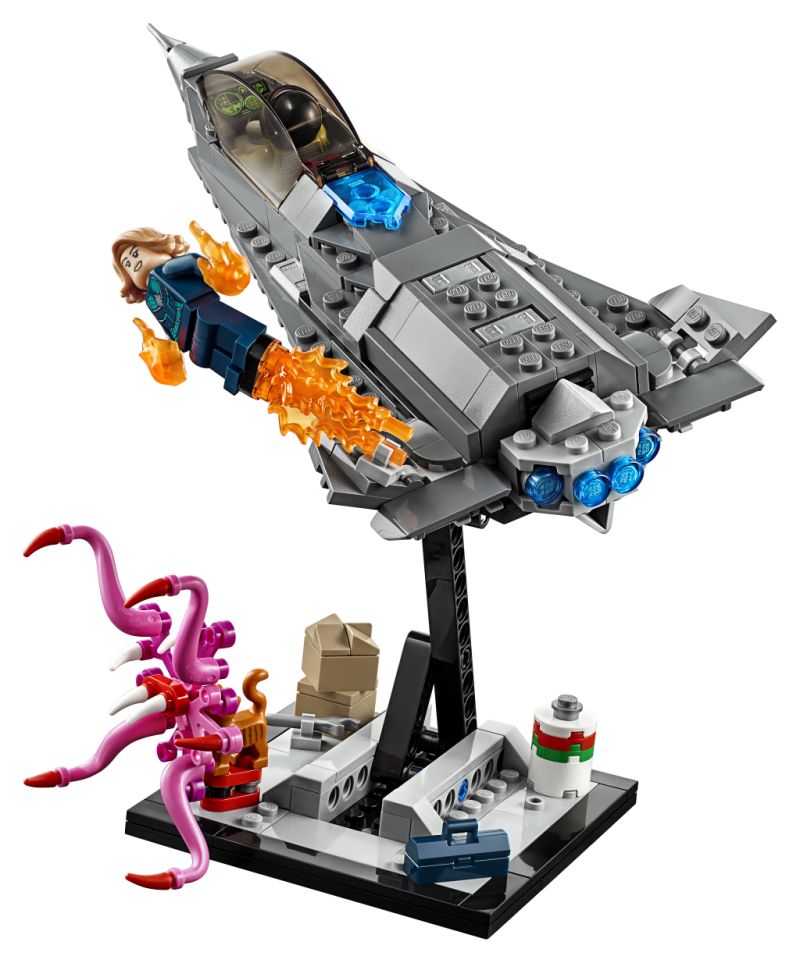 This one's for the Captain Marvel fans. The 271-piece LEGO set features a full-fledged Flerken version of a teeth-bearing Goose, a Vers-costumed Captain Marvel with a sleek Asis ship build, and a figure of Monica Rambeau. Brickheads can look forward to an interactive experience with the cockpit, which can be opened up to house a mini-fig, alongside a string of customisation options that include varying proton blast effects for the superheroine. US$45 would be the price for exclusivity in this case, but not everyone will be able to get their hands on it – fans have to first enter a submission of interest form on the SDCC portal in order to qualify for purchasing.
"The signal goes on and he shows up. That's the way it's been, that's the way it will be." The quote is perhaps representative of the relationship between Batman and Commissioner James Gordon, now presented in Mezco's 1:12 scale of the latter and the Bat Signal. The Deluxe Edition item is exquisitely crafted, and comes with plenty of details in tow, from the rotatable searchlight device and Gordon's two different head sculpts to a host of customisable accessories. Essentially, most accessories attached to the figure may be removed or re-attached, including the trench coat, GCPD police badge, and handgun with holster.
He's fast, he's a flash of red and yellow, and he's looking real good. Diamond Select Toys' nine-inch PVC diorama of Flash bolting across a wave is the latest addition to the DC Gallery line, and will come packaged in a full-colour window box. Made from high-quality plastic, the SDCC-exclusive figure is limited to only 7,000 pieces, so it'd do good for interested parties to enter the Speed Force early.
Marvel Comics Iron Spider Keepsake Ornament (Hallmark)
Avengers: Infinity War ushered in the debut of Spidey's fantastic Iron Spider outfit, and Hallmark has recreated the design in the form of an elegant keepsake ornament. It's not quite a toy per se, but it's certainly exclusive – there are only 2,075 of them up for grabs, each priced at an affordable US$25.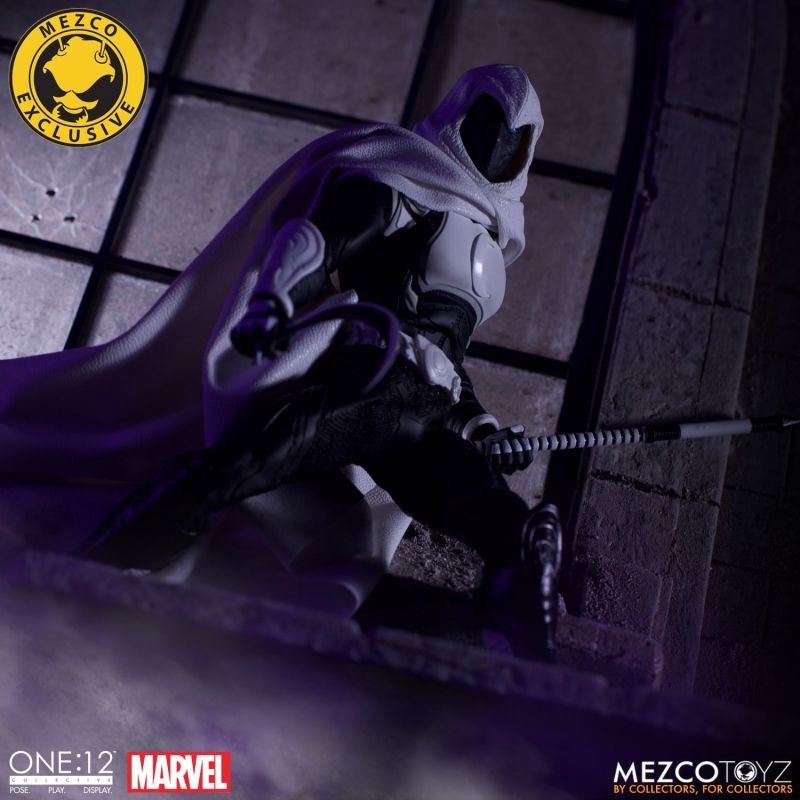 He's sleek, he's mysterious, and he's deadly cool. Mezco Toyz's Moon Knight collectible stands tall at a scale of 1:12, with his set of a grappling hook baton, nunchunks, crescent blade, and staff pointing to his combat-ready nature. Decked out in a fitted Adamantium suit that sports a 3D crescent insignia and two interchangeable hood, this will be a much welcome addition to a collector's home.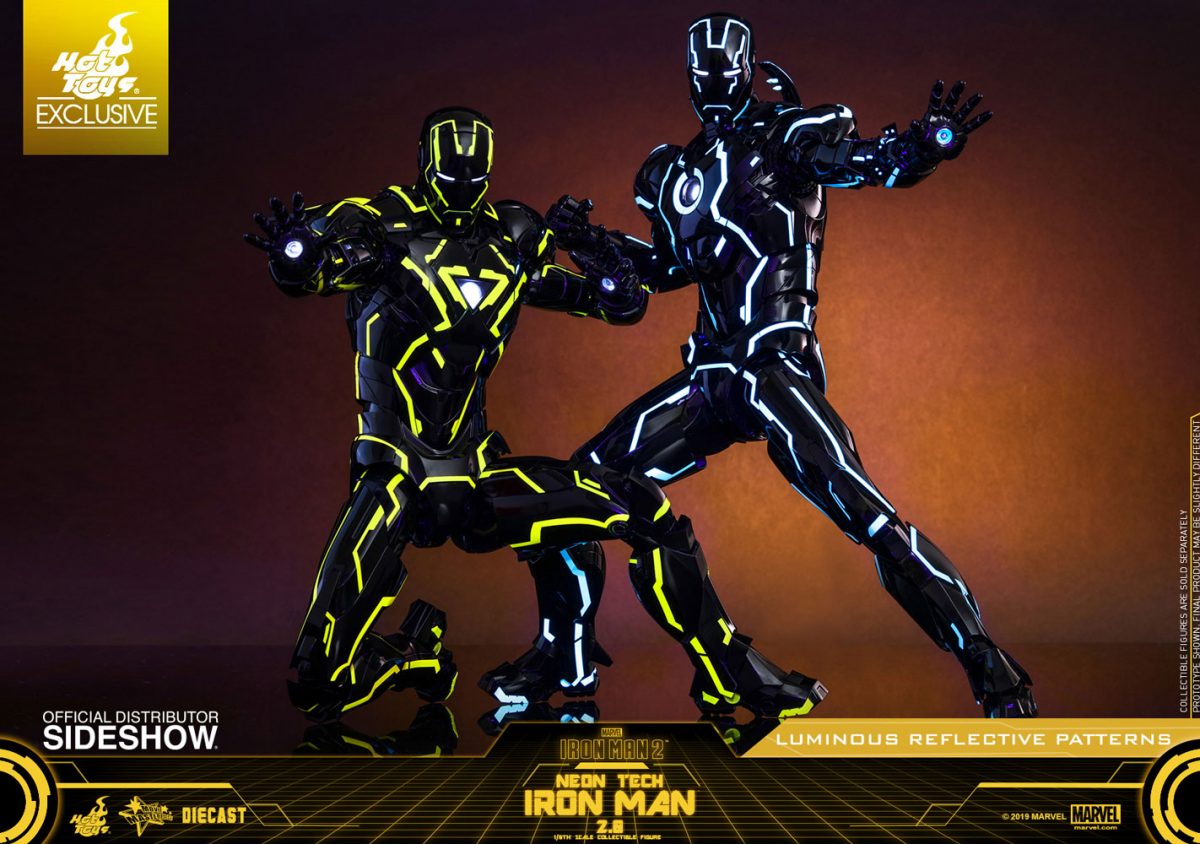 Iron-Man has taken on a striking, alluring spin on his existing armour, boasting a sleek, black outfit with neon yellow accents. The 32cm-tall diecast figure is equipped with a sophistically-developed streamline design, alongside enhanced articulations, LED light-up functions for the eyes, palms, lower chest, and forearms, and luminous reflective patterns. The extra set of interchangeable forearm armour and yellow-colored lasers also allows for free customisation, which is definitely a welcome bonus.
The king of laughter and scarer of kids, Pennywise the Clown will be immortalised in a seven-inch figure detailed in a special engraved style to match. It comes with two head sculpts and two balloons in tow, all of which are packaged nicely in a display-friendly window box that boasts debossed printing and foil accents. It's creepiness at its max, and would definitely make for an interesting conversation starter if placed at home.
Power Rangers Lightning Collection 6-Inch Mighty Morphin Red and Zeo Gold Ranger 2-Pack (Hasbro)
Making his first-ever appearance at SDCC are two six-inch versions of Jason – as both the original Red Ranger from 1993, and the Gold Gold Ranger from 1996's Power Rangers Zeo. It's all about customisation, with the set featuring swappable heads for both helmet and non-helmet looks, alongside a whole host of weapon options. Combining the likes of the Power Axe, Power Bow, Power Blades, Power Lance, and Power Sword, meanwhile, will grant the ultimate morphin' experience in the form of a Power Blaster. The Red Ranger is also equipped with a shield, and the entire package has been tagged to a US$49.99 price tag that will only be made available in limited quantities after the event.
Transformers Optimus Prime Ecto-35 (Hasbro)
The collaboration between two nostalgic heavy hitters sees the birth of the Transformers Optimus Prime Ecto-35. Taking on the classic red-and-white hues of the Ghostbusters logo, the trailer truck is tagged with the ability to transform into the 9.5-inches-tall MP-10G Optimus Prime. It stands in at 9.5 inches tall, and can be docked to a maintenance deck, complete with a small roller vehicle, ghost trap accessory, and a specially-designed Proton Cannon for the leader of the Autobots. More than meets the eye, indeed.
---
SDCC is known for its attractive exclusives, and it seems this year's edition seeks to keep up with the trend. The superheroes may have dominated the list above, but there's bound to be a lot more other options for toy enthusiasts looking elsewhere. Just a note, though – with collectors scrambling to get the hands on the latest exclusives, some on the list may already have been snatched up, so it'd be good to act quick.
After all, the fastest fingers will always win, especially when it comes to clicking the pre-order button.