Fans of Jurassic Park and Lego have cause to celebrate as Lego is releasing one of their most spectacular dinosaur sets ever in Singapore – the 75936 Jurassic World Jurassic Park: T. Rex Rampage set.
The set will officially be launched on July 6 in Singapore, with the model designer for the set Mark Stafford in attendance. The first 200 buyers of the new set will get the chance to attend a private signing session with the designer of the set himself, Mark Stafford.
The epic build will consist of over 3,000 pieces, to create a huge 69cm long and 22cm tall T. Rex, an impressive 41cm tall Jurassic Park gate, and six minifigures, all modelled after characters from the film – yes, that includes a majestic bare-chested Jeff Goldblum minifig. There are also a couple of Easter eggs fans can look forward to in the set.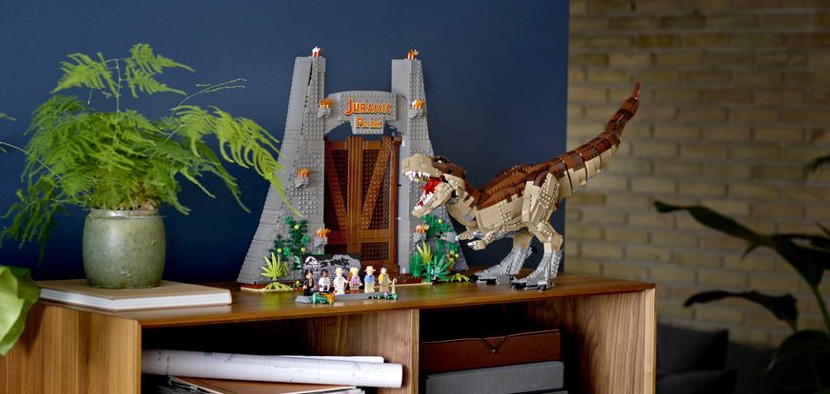 Though Lego has already released a number of dinosaur toys over the years, they have all been pre-molded toys that needed no piecing together. On the other hand, the new Jurassic Park set comes with 3,120 pieces and includes a T. Rex that, when fully built, has an articulated head, a jaw that opens and closes, as well as posable arms and legs. So even if you are not a fan of Jurassic Park, the T. Rex is still reason enough to get the set.
Of course, there is more to this set than just the T. Rex. The Jurassic Park gates will come with several vignettes, each a nod to several iconic scenes from the film.
Such as the toilet that Donald Gennaro runs to during the T. Rex attack, and Ian Malcolm's Bunker Bed where you can recreate one of the movie's most iconic scene – Ian lying sultrily on the Visitor Centre's bunker, shirt wide open.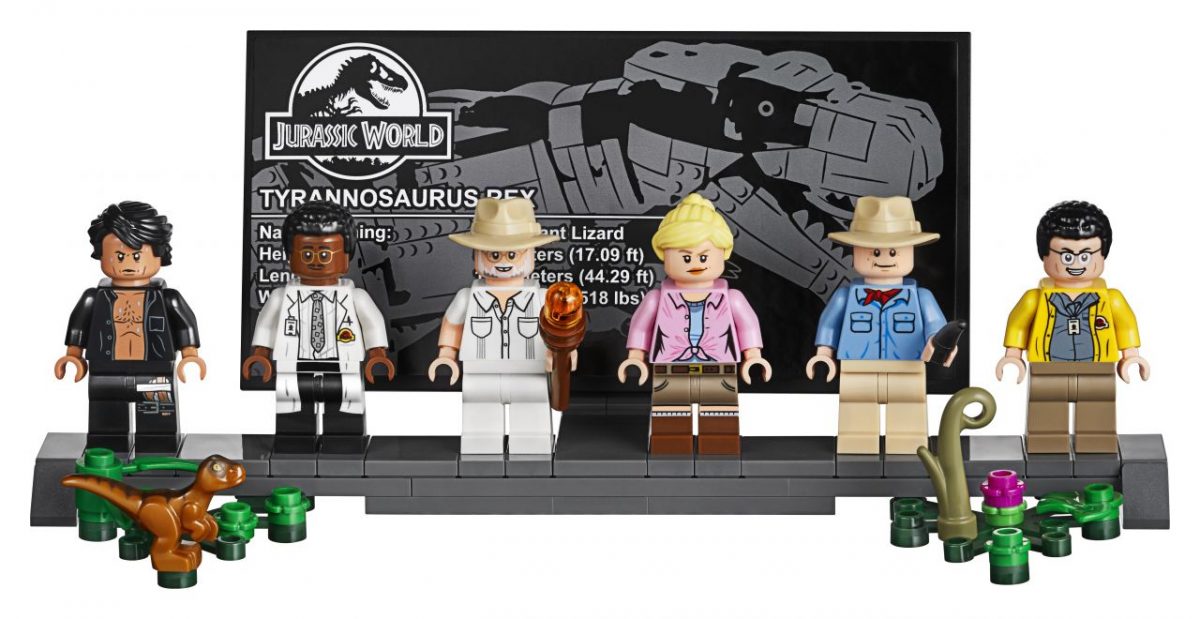 The set will also come with six excellent looking minifigures from the Jurassic Park universe, namely Ian Malcolm, Ray Arnold, John Hammond, Ellie Sattler, Alan Grant, and Dennis Nedry. You can choose to display them in the vignettes or have them out on a display stand that comes with a baby dinosaur.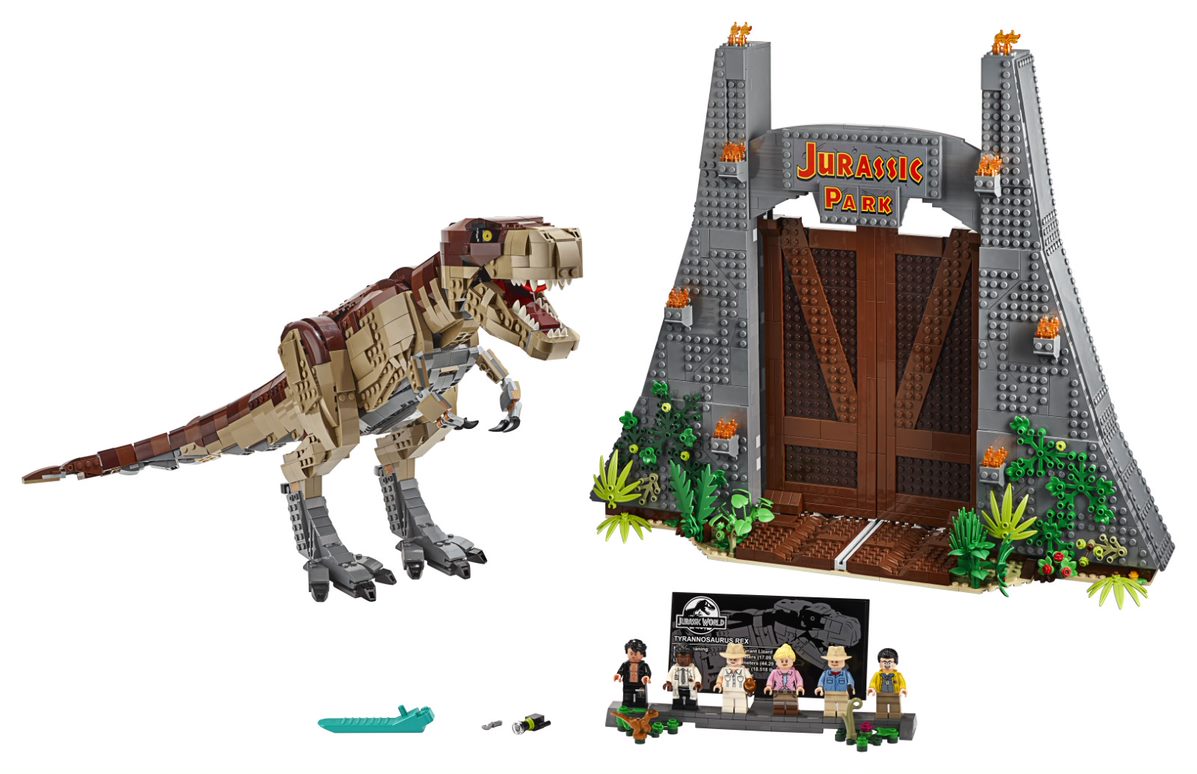 Lego's 75936 Jurassic World Jurassic Park: T. Rex Rampage set will launch in Singapore on July 6, 2019, with a hefty S$379.90 price tag, which might be quite a bit pricier than most Lego sets out there but with a T. Rex this amazing, it's no wonder it costs that much. The set will be available in all Lego certified stores.
For those who are interested in attending the private signing with Stafford, here are the details of the session:
Date: 6 July 2019
Time: 10.30am
Venue: LEGO certified store, NEX, #04-52/53, 23 Serangoon Central, Singapore 556083
For those not in the know, Mark Stafford is the designer behind notable Lego toy lines such as Ninjago and Exo-Force, more recently he has also designed sets for Harry Potter and Overwatch. Stafford mentions that he is particularly proud of his Jurassic World Jurassic Park: T. Rex Rampage set as it is his first 'Expert' model in his 12 years as a Lego designer.
---

Drop a Facebook comment below!