Thor: Love and Thunder is set to hit the silver screen on 7 July, but before that, a thrilling adventure across the cosmos is laying in wait at Serangoon! In the lead-up to the movie's release, Geek Culture will be hosting an exclusive Thor fan event at Serangoon NEX this weekend, from 2 to 3 July, with a focus on the wondrous, fantasy world of New Asgard.
Visitors who drop by anytime between 10am to 9pm will find themselves being whisked to Thor's domain, with the voyage involving tough intensive physical training, hands-on training to lift Mjolnir, over-the-top Viking ride of a lifetime, and the romantic getaway of your dreams. It's a whole package, it's free, and it's a once-in-a-lifetime opportunity… not.
Now, if only we could take the Bifrost and travel to New Asgard. Of course, if you're caught up with the Marvel Cinematic Universe (MCU) fever in any way, you would have known that about the location's fictitious nature. What's not fictional, though, is this event — held at the basement of NEX, near KFC.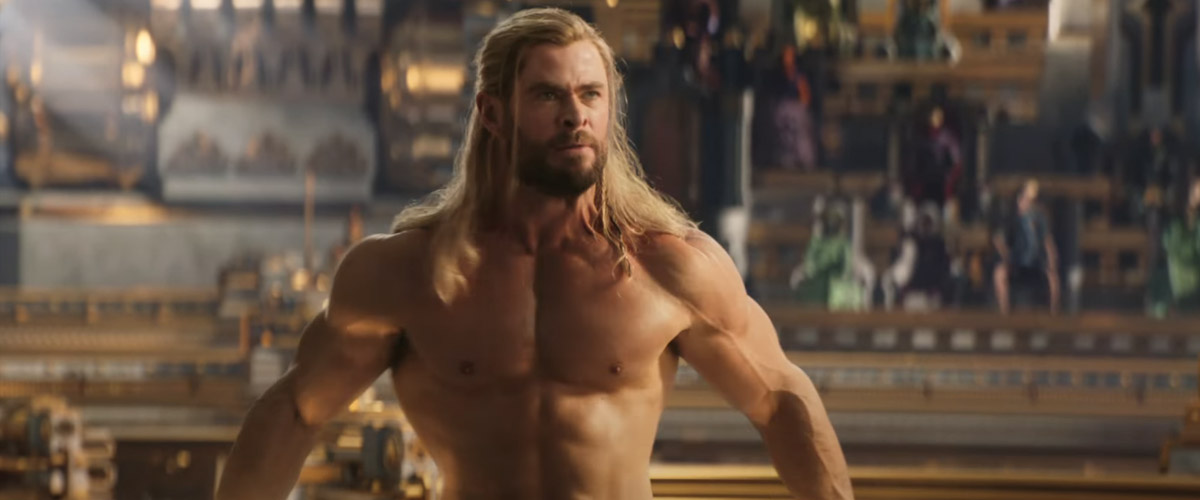 Claim Your Photo Strips and Notebooks!
Upon arrival, visitors will be greeted by a photo booth, where they can take pictures with a (alas, clothed) cut-out of the God of Thunder, from 10am to 1pm and 5pm to 9pm on both days, and walk away with a special photo strip. The first 50 to take a photo at the event, share it on Instagram, and tag @geek_culture with the #ThorLoveandThunderSG hashtag will also walk away with one limited-edition Marvel Studios' Thor: Love and Thunder notebook each, while stocks last.
Cosplayers!
There'll be cosplayers at the booth from 2pm to 4pm as well, so those who want to bask in the festivities in a grander fashion are more than welcome to come dressed up as their favourite Marvel superheroes. The more the merrier, after all! Oh, and keep a look-out for a special visit from a particular God of Thunder, who might have, in his hands, something special for that fan who snaps a photo with him… or her.
That's right. The film will feature the first appearance of the Mighty Thor, the female Goddess of Thunder aka Jane Foster, who, for reasons yet unknown, now wields the power of Thor!
Hasbro Thor Toys for the little ones!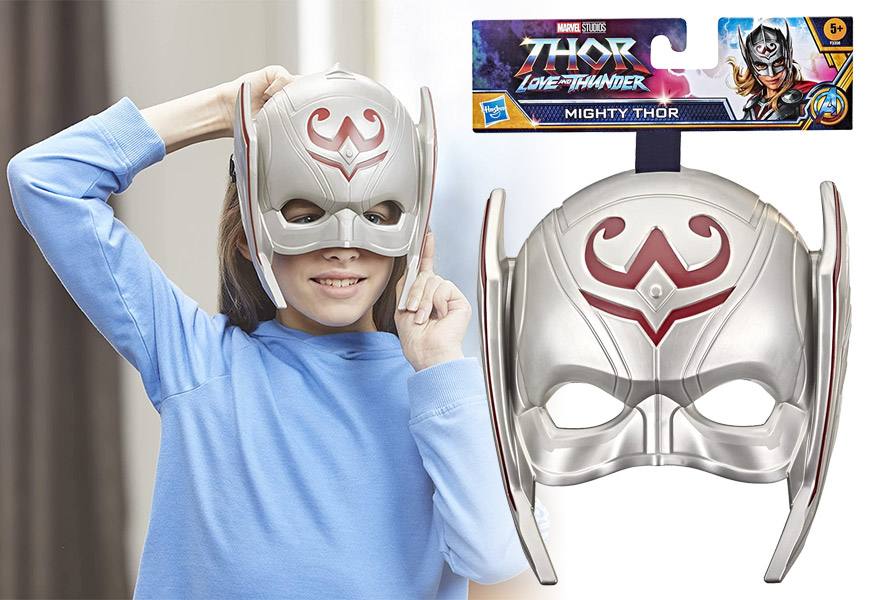 On top of that, we have additional prizes up for grabs, thanks to the good folks at Hasbro Singapore. At the top of the hour starting from 11am, if you're able to bring along a superhero-in-the-making (aka a kid) and take a picture at the photo booth, then your chances of walking away with more goodies are higher.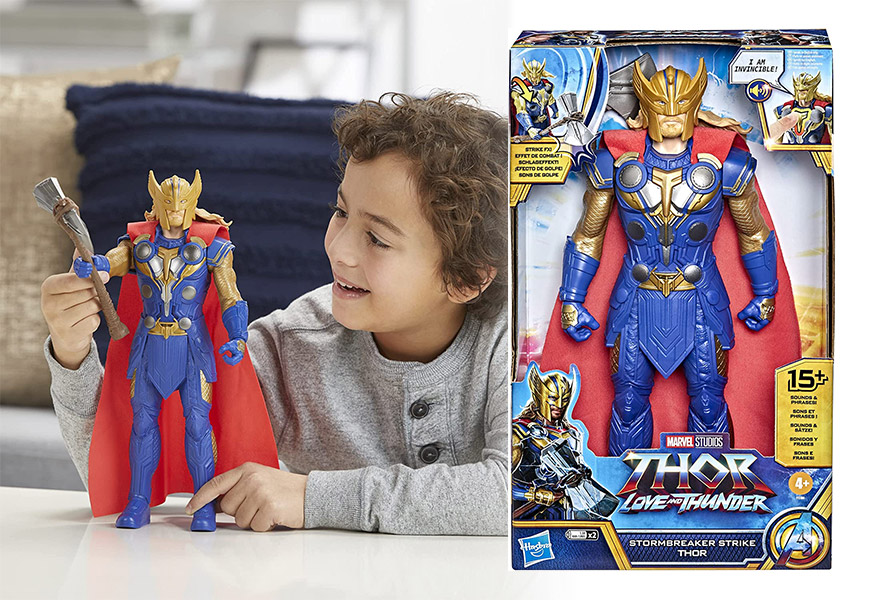 Fans will be able to get hold of additional prizes in the form of a Mighty Thor Mask (worth S$21.90) and Stormbreaker Strike Thor 12-inch figure (worth S$52.90). We only have 5 sets to giveaway and this all happens on 2 July, so we hope to see you there with the kids! The Hasbro toys are available now islandwide at all Toys "R" Us stores, selected departmental stores, Shopee, Lazada and Amazon.
Here's a recap of the details for the Geek Culture x Thor: Love and Thunder fan event:
FAN EVENT DETAILS:

Date: 2 – 3 July 2022 (Sat, Sun)
Time: 10am to 9pm
Location: Serangoon NEX, Basement (near KFC),
Singapore 556083
---
Online Movie Premiums Giveaway
That's not all — we are also running an online giveaway with Thor: Love and Thunder movie premiums to be given away, comprising a T-shirt, button badge collection, drawstring bag and "Best of Covers" comic book. Head here to join up before it closes on 7 July!