If you thought the previous WandaVision trailer was weird – the new one gets even weirder.
Marvel's WandaVision is set to be a sitcom-style series that teases a broken TV world and the superheroes living a suburban life. However, the new trailer hints that there is more than meets the eye.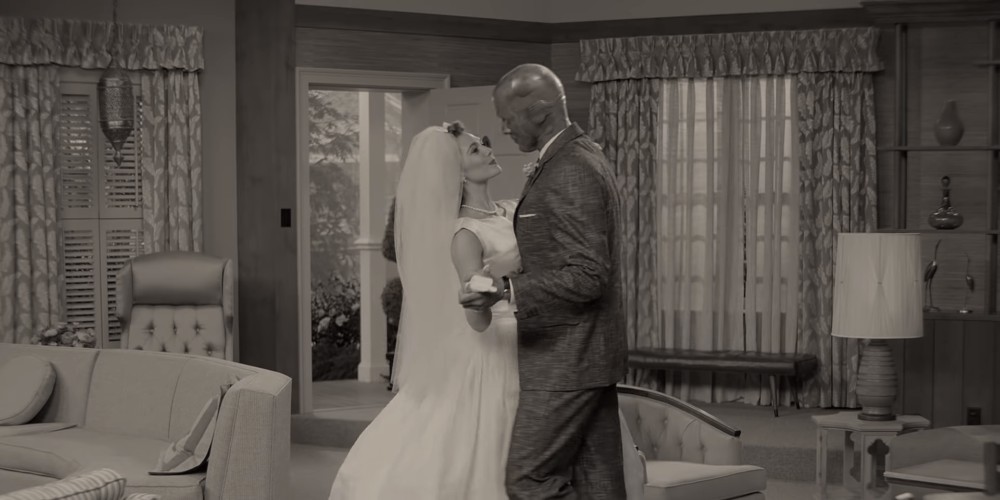 In the reality-bending trailer, Wanda mentions that "life moves pretty fast out of the suburbs" and it cuts to the couple settling into married life, moving into Westview and having children together but the timeline sure doesn't make sense.
Evidently seen in the show's costumes, set design and aesthetic, the trailer shows Wanda pregnant in what looks like the early 2000s or late 90s but then cuts to the couple carrying their babies set in the 80s. We may not be doctors but we know a thing or two about pregnancies and that did not seem right.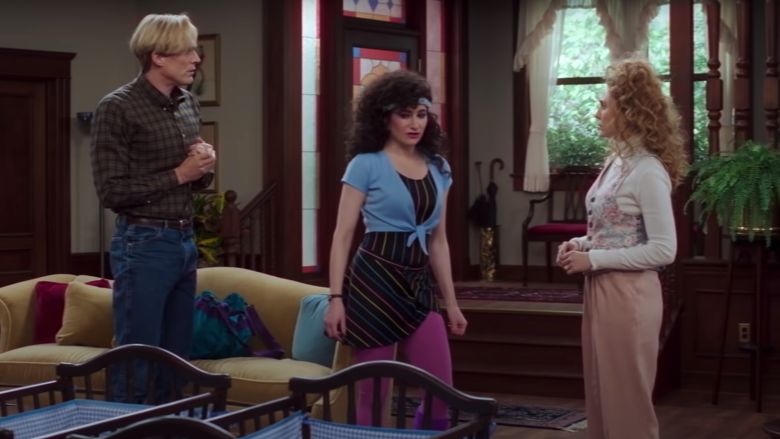 The trailer officially introduces newcomer Kathryn Hahn as Aunty Agnes halfway through the trailer, telling the couple she's got tricks up her sleeves before seeing two baby cots and awkwardly going: "let's just take it from the top". A glitch appears and we see Agnes and Wanda laughing away – at what? God, we don't know!
The role of Hahn's WandaVision character has been kept under wraps but it has been theorised that her character Agnes is in fact Agatha Harkness, a powerful witch entwined primarily with the Fantastic Four characters and Wanda. Where Wanda is concerned, Agatha often appears as an ally who teaches her how to control her unstable powers. Could Agnes/Agatha be training Wanda in the WandaVision series as she does in the comics? Time will tell.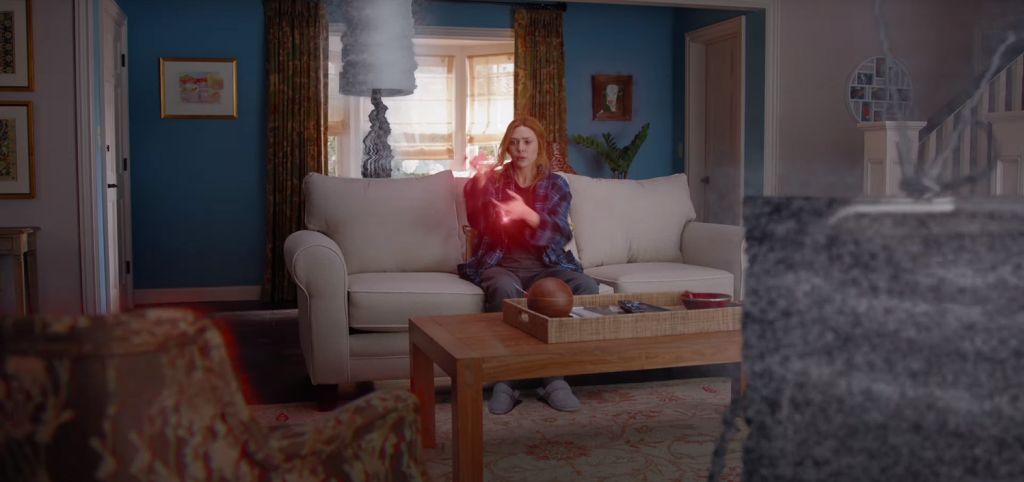 The rest of the trailer shows off Wanda's reality-warping abilities and the heroine slowly losing her senses. Every time Wanda regains a sense of reality, the trailer quickly glitches to her smiling eerily and laughing.
With less than a month till the WandaVision premiere on Disney+, the show's trailers and hints have been anything but normal. though fans don't seem to mind. As Wanda puts it: "We just don't know what to expect anymore."
WandaVision is releasing 15 January 2021 on Disney+.
---

Drop a Facebook comment below!