Snacking while gaming is not something new, but like some innovations, we won't know we needed them until we have tried them out. And the Xbox One greaseproof controller is just one of those gems.
Released back when PlayerUnknown's Battlegrounds first launched its 1.0 version, the controllers are coated in a urethane material that repels grease and keeps them from being mucked up by all the snacking while fragging. Only 200 are out in the wild, and thanks to our friends at Xbox, we got ourselves one to test it out.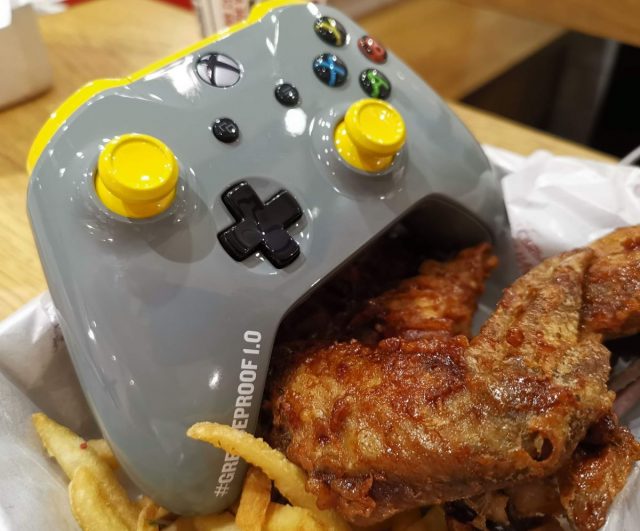 Holding the controller in our hands, the texture is definitely interesting. Given its properties, the fact is the controller itself looks shiny and almost… greasy on its own.
With our 4Fingers vouchers (thank you!) in hand, we put the controller through the fries and fried chicken.
And… The Xbox One greaseproof controller works!
Smearing it with sauce, grease, and oil leaves no mark, and can be easily removed with a wet tissue to keep your controller in tiptop condition.
While we would not recommend eating while playing, after all, two hands are better than one, you can mess it up without fear of it being damaged on the surface.
And with the Xbox Game Pass (available now for just $1!), you have a huge library of Xbox One games to play while thinking about your next meal. The only hitch would be trying to get your hands on one of these babies.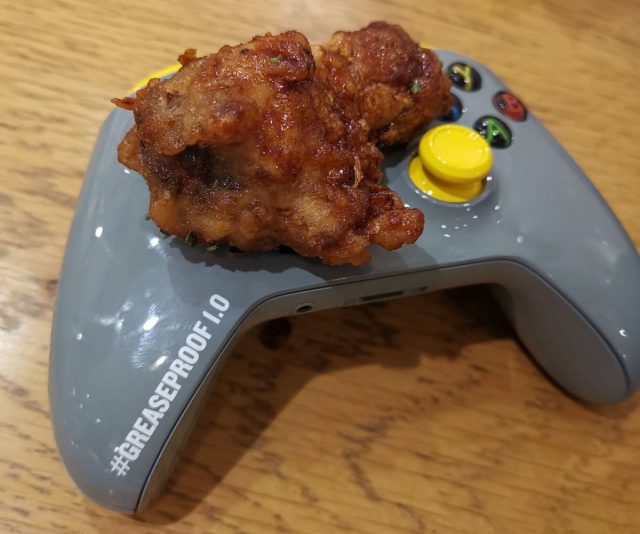 ---

Drop a Facebook comment below!