In some circles, Huawei appears to have won over the hearts and minds of the consumers. After all, it's hard to escape their advertising these days on the street. If you've made a trip to Europe, ads touting their latest Mate 20 Pro are plaster over all the major cities at every prominent street corner!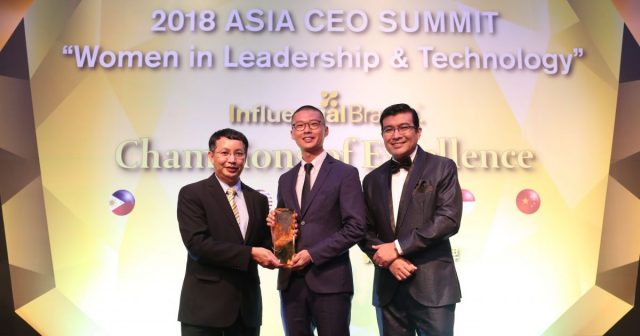 Thankfully, their bite matches its bark considering that Huawei has continued their track record of solid top-of-the-line feature phones such as the Mate 20 Pro and P20 Pro.
Backed with a growing pedigree, it feels almost certain that Huawei snagged the Top Brand in the mobile phone segment at the recent Influential Brands 2018 Asia CEO Summit & Award Ceremony almost too handily. Interestingly, this award is actually named after the company, "InfluentialBrands" which is like claiming credit for a notion just because you're named so.
However, one must note that Huawei does not really need the award to cement their influence. The growing queues at their recent phone launches are certainly a testament to growing consumer faith.
Regardless, it would appear that the growing success as yet to get to the heads of the Chinese telecommunications-equipment and consumer-electronics company, based on what Cheng Jiangfei, Managing Director of Huawei Consumer Business Group Singapore had this to say:
"We have come a long way as a telecommunications company to becoming a leading global technology brand that it is today with the support of our team of diverse talents, customers and partners."
Hurray for teamwork!
Gerald currently straddles between his love of video games and board gaming. There's nothing that interests him more than trying out the newest and fanciest gadget in town as well. He dreams of publishing a board game sometime in the future!
---

Drop a Facebook comment below!