The first teaser trailer to Thor: Love and Thunder finally sees Jane Foster (Natalie Portman) as Mighty Thor.
Whilst Foster has only played the role of Thor's love interest in the Marvel Cinematic Universe movies, Foster has had a rather colourful life in the comics. She had a run as Mighty Thor and when she died, she was resurrected and became a Valkyrie.
In the comics, Foster was diagnosed with advanced cancer and became worth of wielding Mjolnir. She later took on the moniker of Mighty Thor and began protecting people in the wake of Thor's absence. Despite Mjolnir giving her strength and god-like powers, the price she pays for her transformation is a pretty deadly one as her cancer rapidly increases the more she suits up.
With the upcoming Chris Hemsworth-led movie setting her up as Mighty Thor, one can't help but wonder if her backstory will mimic that of the comics. Well, it seems like it might!
Eaglemoss Collections has released a replica of Mighty Thor's helmet and in the description confirmed that Foster in Thor: Love and Thunder is suffering from cancer.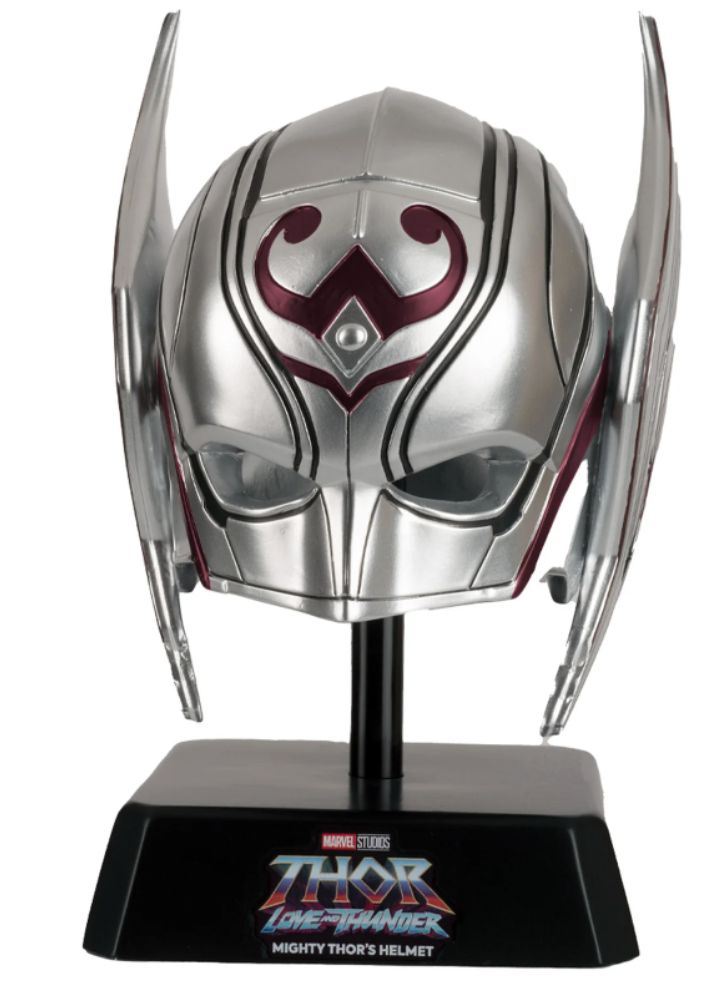 The description online reads:
"Suffering from cancer, astrophysicist and Thor's ex-girlfriend, Jane Foster, visited New Asgard and her life was changed forever. Mysteriously, the broken pieces of Mjolnir, the hammer of the thunder god, transformed her into the Mighty Thor and gifted her the superpowers of Thor, to battle threats internal and external. Wielding Mjolnir herself, she had become a godly protector and a new hero was born!"
One thing about the comic book series that remains to be seen though, is whether Thor and Jane will remain separated as the Mighty Thor series is a rather heartbreaking one with the two never reconciling and Foster eventually dying after transforming too many times.
Thor: Love and Thunder releases on 7 July 2022. Excited to see more of Mighty Thor? Check out the world's first unboxing and review of Hasbro's new hammer below.