The journey isn't over for the Straw Hat Pirates, as One Piece creator Eiichiro Oda announced – via a Transponder Snail, no less – that Netflix's live-action adaptation will continue to take the world by storm in Season 2.
While the sequel series is still in very early development, with the ongoing Hollywood strikes having effectively halted the industry as they push for improved treatment and conditions, Oda teased an idea of what's to come. The industry legend dropped a line that the Straw Hat Pirates need a doctor, which fans immediately picked up as a cue to introduce Tony Tony Chopper. Naturally, that prompted a mix of excitement for the character and worry about how he would translate to the live-action adaptation.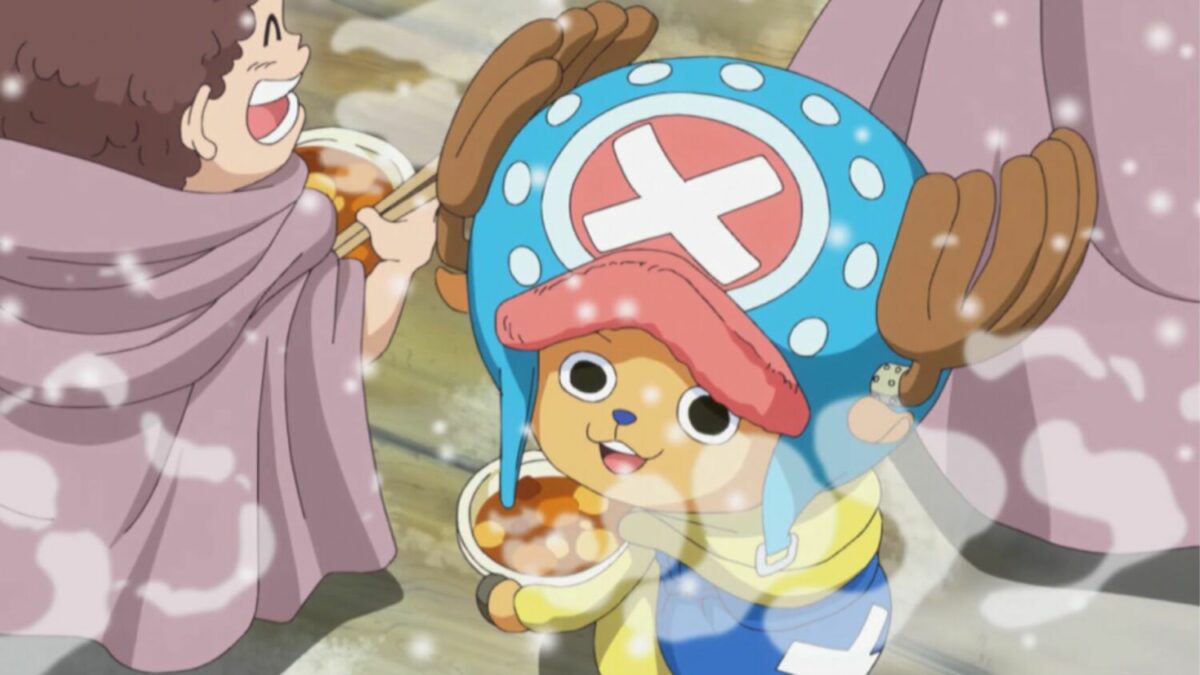 Season 1 ended off with a smoke-filled cliffhanger, introducing fans to adult Smoker, the antagonistic Marine Captain of Lougetown, where Monkey D. Luffy (Iñaki Godoy), Zoro (Mackenyu), Nami (Emily Rudd), Usopp (Jacob Romero), and Sanji (Taz Skylar) will have to make a pit-stop in their journey to the Grand Line. A younger version of the character was actually introduced in the first episode of the live-action adaptation, present during the execution of Gol D. Roger. One Piece showrunner Steven Maeda (Lost, Day Break) revealed in an interview with Collider that such easter eggs were done deliberately as a wink to the later story.
"[A]ll the Easter eggs that were put in were put in with a lot of thought and care. And, "Are people gonna notice this? All right, let's just shade something in." Sometimes, they were done because we thought it was cool, and other times it was like, "Oh, no, no, let's set up Baroque Works as an antagonist who plays very much in the second 100 chapters a little longer. Let's make sure that we set that up so that there are opportunities to reference back to. "Oh yeah, they did that in the first season." So yes, they were done with a lot of thought and care, sometimes with an eye toward future episodes, and sometimes it was Easter egg."
Based on the long-running manga of the same name, One Piece has fought hard against the curse of live-action anime adaptations and emerged victorious. The series exceeded all expectations, garnering a staggering 37.8 million views in under two weeks and achieving an impressive 96% Certified Fresh rating on Rotten Tomatoes. It also made its mark by entering the top 10 on the streaming platform in 93 countries, securing the #1 spot in 46 of them. 
Fans have attributed the success largely to Oda-san's heavy involvement with the project, with the One Piece creator himself stating that he "acted as a guard dog to ensure the material was being adapted in the correct way" by Netflix.
The Season 2 renewal might just be the tip of the iceberg for Tomorrow Studios, with CEO Marty Adelstein (Teen Wolf: The Movie, Cowboy Bebop) telling Deadline that he has "hopes for 12 seasons".