It's finally 30 October and you know what that means. It's finally time to catch up with Mando and Baby Yoda in The Mandalorian Season 2. What's more, a leak via Reddit seems to suggest that the first episode has a runtime of 52 minutes, which is 13 minutes longer than Season 1's pilot episode.
It's all good if you're in the US, Canada, Australia, New Zealand or the Netherlands. But fret not, even if you reside outside of these countries, as there are VPNs (virtual private networks) that allow you to bypass those annoying regional restrictions and catch up on The Mandalorian and the like on Disney+.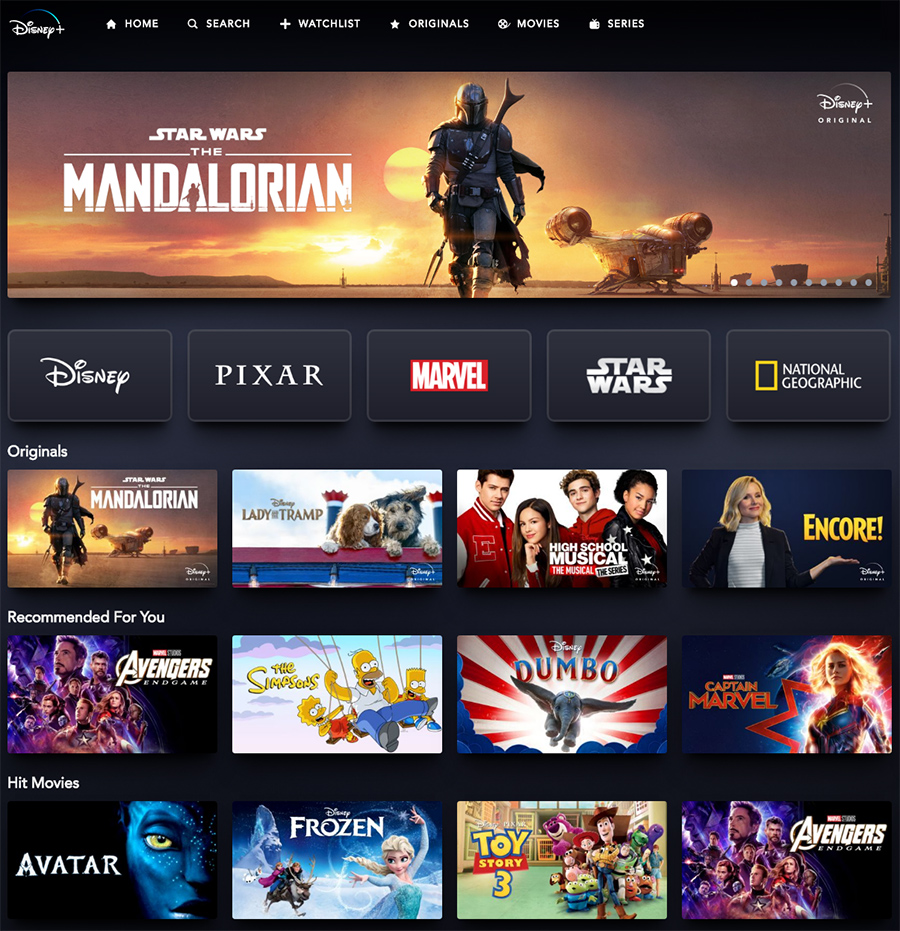 Usually, the best ones come with a subscription fee, which is a small price to pay if you don't want to languish in FOMO for too long and wait for Disney+ (and previously Netflix and Amazon Prime Video) to roll out in your country eventually.
While there are tons of VPNs out there, arguably the best in terms of accessibility and cost is ExpressVPN. There are several other VPN services for video streaming services too, should you wish to explore options.
This is one of the best VPNs in service, mainly due to its consistent high-speed and stable connection, unlimited bandwidth, complete privacy, as well as a relatively low monthly subscription of US$12.95/month or US$6.67/month if you sign up for 15 months. It also has a considerable amount of reach, with over 3,000 servers spanning across 94 countries.
Most importantly, it unblocks content from the US, Canada and the Netherlands, all of which are the first countries to receive Disney+. Furthermore, a single subscription can support up to five devices simultaneously, which allows your whole family to enjoy Disney+ shows on it.
Also, if you're concerned about your privacy while using ExpressVPN, you need not worry. This particular VPN ensures all your activity is being kept secure and private only to you. It doesn't even keep logs of any data that might give away your identity online. As far as we know, no other VPN is as secure as this one, so you have our vouch for that.
Of course, if you find yourself ultimately unhappy with the service, they have a 30-day money-back guarantee, so you're most assured of a risk-averse experience using ExpressVPN.
So, how do you get ExpressVPN set up to get your Disney+ binging started? It's pretty simple, actually, and can be done in just five steps.
You'd need to sign up for it and get a subscription, which won't take longer than 5 minutes.
Next, you need to install it on the device you plan to consume Disney+ content on (it runs on Windows, Mac, Linux, iOS, Android, your home router, as well as extensions on Google Chrome and Firefox.
On the ExpressVPN app itself, you'll want to connect to a country that Disney+ supports (in this case, it would be US, Canada or the Netherlands).
Sign up for Disney+ and subscribe to it as well. It's important to note that you'll have to use a US credit card, as well as a US, Canadian or Dutch address to secure payment.
Once that's done, you should be able to watch content on Disney+, hassle-free. If video doesn't start playing right away, you can try clearing your browser's cookies and reloading the page in order to try again. Or try changing to a different US-based server from the list.
The only issue right now is finding a way to actually purchase a Disney+ account. If your credit card does not make the country Disney+ is available in, the transaction will fail. However, we have also found two ways to purchase a Disney+ account legally.
Create a US PayPal account (using the VPN above) and tie your credit card to the PayPal account.
Create a US-based Apple ID, fund it with a US iTunes gift card, subscribe via iTunes.
And there you have it, a perfectly legal way to watch Disney+ without having to wait for it to release in your country.
Of course, even if it eventually does, there's no guarantee that all the shows that are in the US, Canada or the Netherlands will be out as well, so if you want to catch shows like The Falcon & the Winter Soldier, WandaVision and the upcoming Obi-Wan solo show, it might still be good to keep this Disney+ subscription on hand.