To have your cake and eat it – that's not something most of us can pull off but when you want to enjoy the best of both worlds, there's no better time than the upcoming 6.6 campaign from ecommerce giant Lazada. Or should we say, the Great Singapore Sale with Lazada.
In light of the recent situation and the Heightened Alert measures in Singapore, most of us working from home have already taken all our shopping experiences online, making it a norm to buy groceries, appliances or even furniture in the comfort of our own home, so why not benefit from two great mid-year sale events on one platform?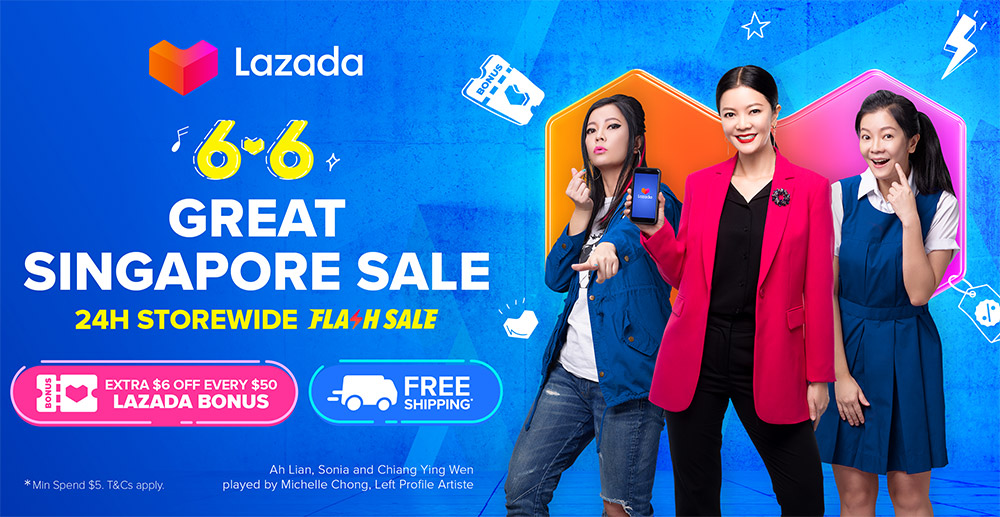 The Great Singapore Sale celebrates a month full of promotions and discounts islandwide, and being the official ecommerce partner for the event, Lazada's 6.6 will kick off the month-long sale with a bang, and here are some of the most attractive deals and promotions perfect for us geeks.
---
Lazada Bonus (6 June only – App exclusive)
So how do you start what is to be one of the biggest and longest-standing sales in Singapore? For starters, vouchers! Lazada is introducing a new mechanic where you can collect vouchers in the form of Lazada Bonus as you browse their app, these vouchers can then be used to offset S$6 for every S$50 on eligible products that are tagged with the Lazada Bonus badge on 6 June. Shoppers will be able to filter out the list of qualified products and stack this voucher on top of other applicable vouchers for even further discounts.
These vouchers will be collectable from 28 May to 5 June but can only be applied on 6 June itself. With every S$50 spent, the voucher will be automatically applied during your check out.
---
At midnight on 6.6, Lazada will run its 24-hour storewide flash sales, with over 270 brands participating offering deals of up to 90% off, and we have picked out some brands you should look out for below.
*Requires minimum spending.
Make no mistake – there are more brands and discounts that are definitely worth staying up late for.
Besides the 24-hour storewide Flash Sales, ongoing flash sales featuring S$6.60 deals* and more will run and refresh every two to four hours from 8 AM, so keep your eyes peeled.
*Deals from 6PM – 8PM.
---
Pre-Sale (28 May to 6 June – App exclusive)
If you already have a bunch of your desired items on a wishlist added to the shopping cart ready for 6.6, then don't forget to check whether they have a pre-sale promotion going on because that'll let you get even better early-bird deals. Simply place a non-refundable 6% deposit from 28 May to 5 June to get the pre-sale price, check out after securing the deal, and the item at that price is yours once you complete the full payment on 6 June.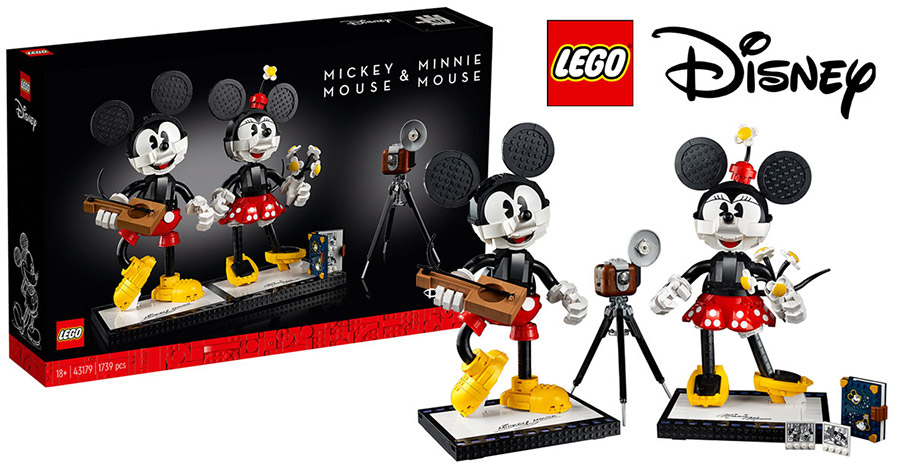 ---
Free Shipping (6 June only)
Since shipping fees have always been a deterrent for online purchases, Lazada has taken the effort to offer shoppers S$1.49 off shipping vouchers (for $5 and above purchases) to enjoy free shipping on the day itself. These free shipping vouchers have to be collected and will be automatically applied per order during your checkout.
---
Sharing is caring in Lazada's new 'Share Pocket' event, where shoppers can invite their friends to shop and earn S$20 daily from now until 6 June. This balance of cash reward will reset after 24-hours, so get on it and invite all your friends to stack up on all those discounts!
The cash reward will be credited to your Lazada wallet after reaching S$20, and can be redeemed immediately to offset your current purchases.
---
Save even more through Supersize Missions, a daily mini-game that'll let shoppers earn 60 coins every day across 10 days (up to 600 coins) to exchange them for a $6 voucher that can be used on 6.6.
---
It won't feel like a Lazada sale without surprises.
Found under 'Flash Sales' as usual, shoppers can discover over 150 branded surprise boxes going at S$16 (worth S$40), S$26 (worth S$100), S$46 (worth S$150) and S$76 (worth S$200). The Surprise Boxes event will start at midnight and refresh every two to four hours from 8 AM onwards.
---
Surprise Egg (28 May to 5 June – App exclusive)
Besides the boxes, shoppers can also have some fun at cracking the Surprise Egg and stand to win up to S$66 vouchers daily. Surprise Egg can be found by swiping right on the role of tiles from the homepage of the app.
---
Vote To Win (31 May to 5 June – App exclusive)
In Lazada's 'Vote To Win', shoppers simply vote to win their favourite prizes and in this 6.6 GSS, stand to win some gaming gears such as the Sennheiser MOMENTUM True Wireless 2, EVGA Z20 RGV Optical Mechanical Gaming Keyboard and Miss3 Gaming Chair to complete that dream set-up.
Increase those chances by completing daily Supersize Missions to unlock even more votes – the highest votes takes home the prize! Winners will be announced on 6 and 7 June.
---
Key Deals (6 June)
What's a GSS without the big discounts? We've picked out and categorized some of the key deals that you should be looking out for during the event below.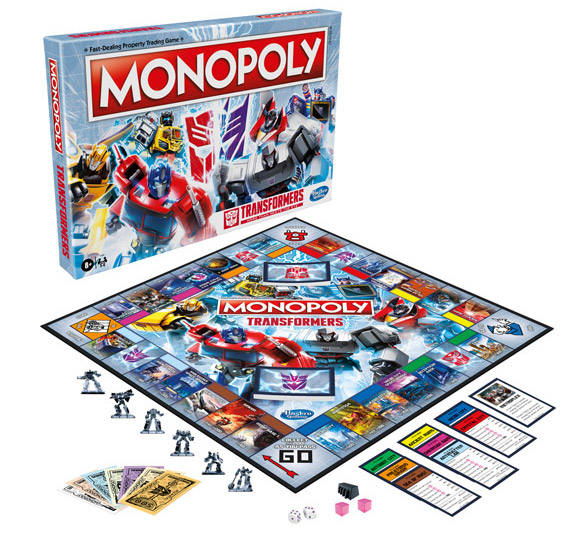 The 6.6 GSS is looking swell with its massive amount of promotions, events and activities. The Lazada Bonus, Surprise Boxes, Pre-Sales, Share Pocket and all of its additional vouchers on top of the existing deals will help you experience one of the biggest and craziest GSS ever, so bring your shopping mode online and get ready to add all your wishlists to your cart today!
The 6.6 Great Singapore Sale will run only on 6 June, but you should start preparing for it now!
---

Drop a Facebook comment below!