Televisions have become the standard way in which the luxury of a home is measured – the bigger the television, the grander your home looks. Think of any simple, ordinary space but throw in a 75-inch TV and watch the envy from others.
But with all these flexing comes a catch as the bigger the TV, the larger the price tag, but trust Singapore to lay waste to this expectation. After years of making its name in offering affordable monitors, Prism has expanded and is now offering flat screen TVs, and more recently, it's adding an Android TV.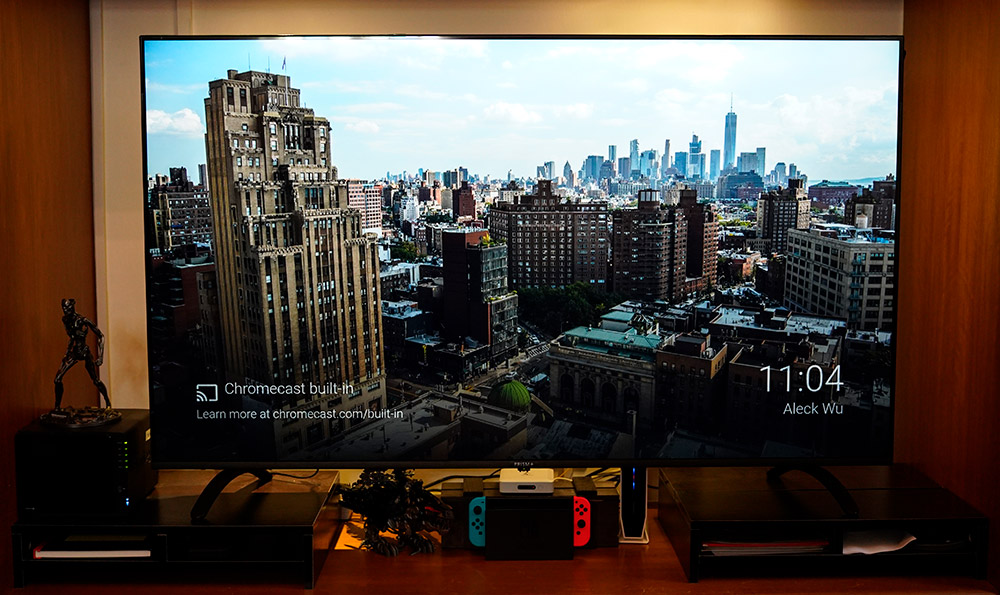 With their E65 65-inch 4K Smart TV still fresh in the market, the local start-up has released a brand new 4K Android TV – the PRISM+ Q65, powered by Google's Android TV operating system.
What's the difference between a Smart TV and an Android TV? Both are Internet connected devices that offer apps that allow you to stream Netflix and Amazon Prime Services, but an Android TV is connected to the Google Play Store, privileging owners with an extensive library of Android TV apps.
Like an Android smartphone, you have a plethora of apps that you can download from games like Crossy Road to communication apps like Telegram, though without a touchscreen or GPS, some Android apps will not be available on Android TV OS. The ones that work well are your streaming services, including Netflix, HBOGo, Amazon Prime, YouTube and Spotify, that are sure to keep you staying home for long hours in a day. Couch potatoes and binge watchers, it's our time to shine!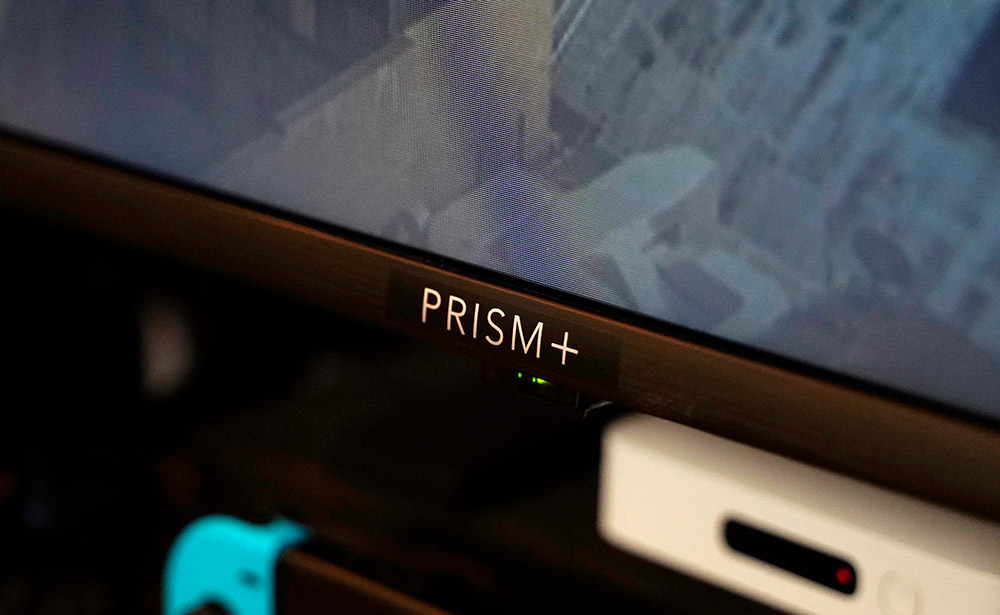 This makes the Q65 the first Singapore Android TV brand, making it a historic milestone for Prism. The Q65 comes in three varying sizes – 55, 65 and 75-inch – and comes with a jaw-dropping price.
No, not in a bad way. The Q65 has a price tag of S$999, making it one of the most, if not the most affordable 65-inch Android TVs in the market. Originally a sister brand of the local DIY builder Aftershock PC, Prism+ does to displays what Aftershock did to PCs – incredible hardware for a fraction of the price. The Q55 (55-inch) is going for S$699 while the Q75 (75-inch) is going for S$1,599.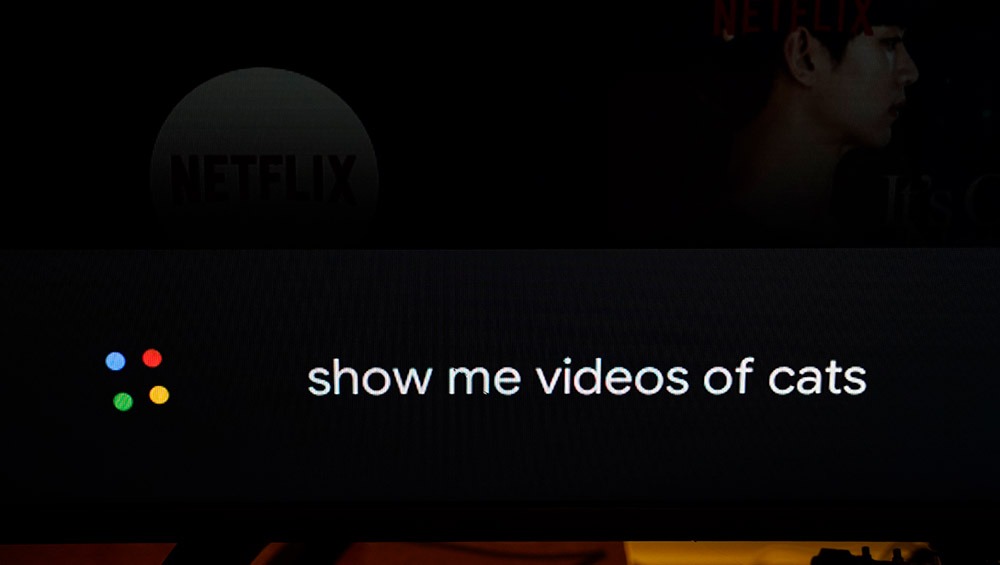 Powered by Google, the TV features Google Voice Assistant and inbuilt Chromecast. The Google Voice Assistant allows you to control the TV and request it to perform searches and more, by pressing the Google Voice Assistant button on the remote control and bringing it to your lips. The remote control is also Bluetooth operated so you don't have to specifically point your remote to the sensor to use your TV. The in-built Chromecast seamlessly cast your photos, videos and music from your phone to the large 65-inch screen and with no resolution loss.
Straight out of the box, the PRISM+ Q65 has a zero-bezel and a sleek design. The TV is decked out in black with the exception of a dark grey chassis that holds a tiny light that indicates if the TV is currently on or off and the PRISM+ logo. Underneath the logo, lies the TV control button. For folks who often misplace remotes, this will definitely be one of the handiest functions for you.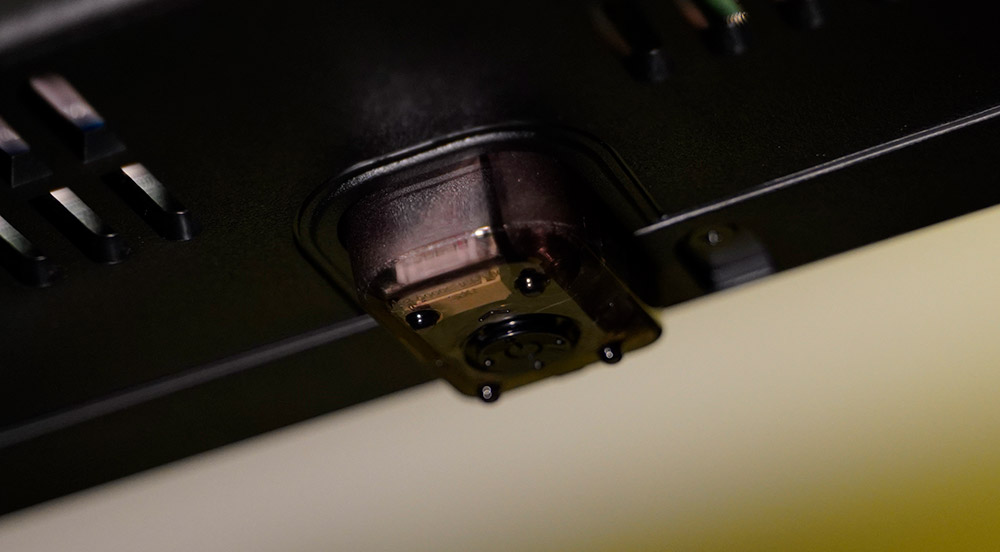 The control button has a little knob that allows you to adjust your TV sound volume, switch channels or select input source with a gentle push to the left, right, backward or forward. In fact, this little function reminds us a little bit of older gen televisions, except it's thinner and sexier.
The saying bigger is better definitely rings true for the Q65. In fact, with zero bezels, the image you see is enlarged to fit the entire screen. One can push worries of a blurry enlarged image aside too because the Q65 comes with 4K UHD definition that is set to provide you with ultra-crisp and sharp visuals down to every single pixel. The Q65 sports a 3840 x 2160 display, similar to the E65 display so the colours are still as bright and vivid. If anything, every detail is in its most accurate and life-like form.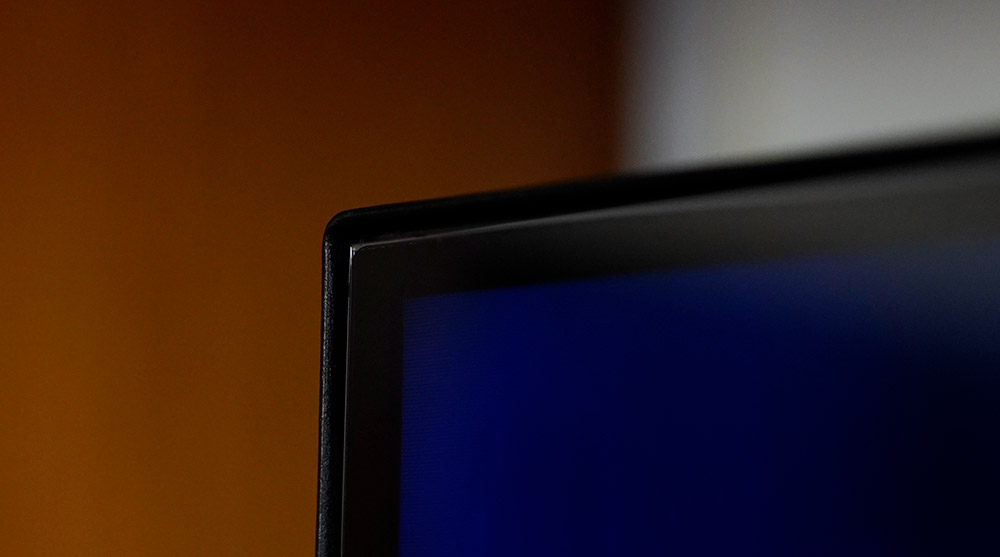 So what's the catch? This range uses IPS panels, which are not the newest of display technology, and are part of the LCD display technology, instead of the newer LED panel. But if you're watching a fast moving video, say the latest Formula 1 Grand Prix or the Fast and Furious movies, you won't have issues with missing any second of it. This is because the Q65 features MEMC Motion Smoothing, allowing high-speed action and sports scenes to be as smooth as silk.
Movie geeks are likely to have a great time with the Q65 as it features HDR10 with Dolby Vision and Dolby Audio & TruSurround Sound that brings the cinema experience into the comforts of your own home. Users can also toggle sound modes between standard, music and movie for a personalised experience. Adjusting sound modes is also available when watching regular TV or listening to music on Spotify. For users who love deep bass in their sounds, the movie sound mode to listen to music and watch shows is highly recommended. For clear and robust audio, music mode is the way to go and for users who aren't all that fussed about sound, standard is well performing as it's not boomy or muddy.
The remote is something that one may not think much of, but the remote that comes with the Q65 is definitely an upgrade from their E65. This time around, the remote features quick access buttons for Netflix, YouTube and Amazon. The buttons are also softer and doesn't take much effort or force to click them which means less frustrations and more enjoyment when switching channels or playing games on the TV. Of course, the best feature of the remote is the Google Voice Assistant as previously mentioned.
How does it fair for video games? The Q65 utilises IPS Panel technology that allows great viewing angles no matter where you're seated. With Dolby Audio & TruSurround Sound feature, it'll have you feeling like you're in the game itself whilst playing. It's an otherworldly gaming experience, so we guess PRISM+ isn't a gaming industry lead without reason.
Since the Q65 is all party at the front, how's it look like at the back? Well, it's no surprise that the Q65 has the regular standards that you'd expect. There's the usual HDMI 2.0 (x2) and Ethernet LAN port, though it also comes with the odd and really old AV Composite connectors, and a digital antenna port at the rear. On the side, the Q65 has x1 HDMI ARC slot and x2 USB ports (2.0 and 3.0).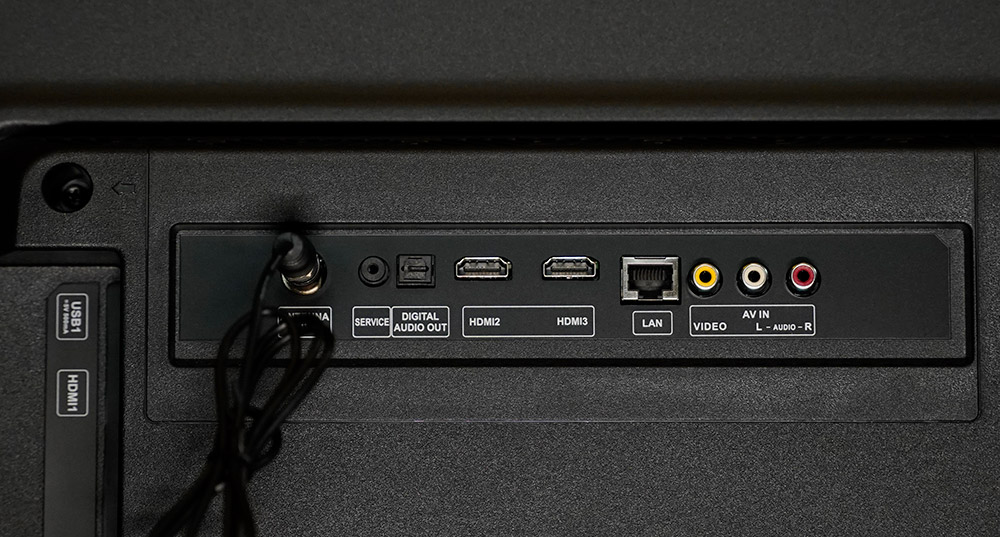 It's a small thing though as the PRISM+ Q65 Android TV has all the goggle box basics, for just S$999.
Unlike Smart TVs, Android televisions can easily be updated over an internet connection so that you'll always have an up-to-date system. It's also easy to use for those familiar with Android devices. The extensive range of applications via the Google PlayStore also gives users a greater amount of options with what they'd like to do with the TV.
So if you're looking for a good functioning Android TV that is set to impress guests with how premium it looks and how affordable it is, while also providing a cinematic movie and gaming experience, the PRISM+ Q65 is a no-brainer investment.
GEEK REVIEW SCORE
Summary
The PRISM+ Q65 Android TV has all the goggle box basics, for just S$999.
Aesthetics -

7.5/10

Build Quality -

7.5/10

Performance -

8.5/10

Value -

9.5/10

Geek Satisfaction -

8/10