Suzume no Tojimari, the next anime film by acclaimed animator Makoto Shinkai (Your Name, Weathering with You), has released on Friday its second trailer, this time with English subtitles for its enchanting song.
The second trailer for Suzume no Tojimari (roughly translates to "Suzume Closing Doors") expands on what was shown in the first trailer in April. You get a first look at the travelling young man who sets the protagonist Suzume on her adventure to close doors. You also get some scenes with an enigmatic cat and an animated broken stool. At the end of the trailer, it seems to hint that behind the doors, it might not all be disasters. The doors seem to be an allegory for a connection between our past, present, and future.
Suzume, voiced by Nanoka Hara, is a 17-year-old girl living in a rural area in Kyushu who has the power to close mysterious doors. Disaster and misfortune escape through these doors, which started appearing across Japan, so Suzume sets out to put a close to these portals.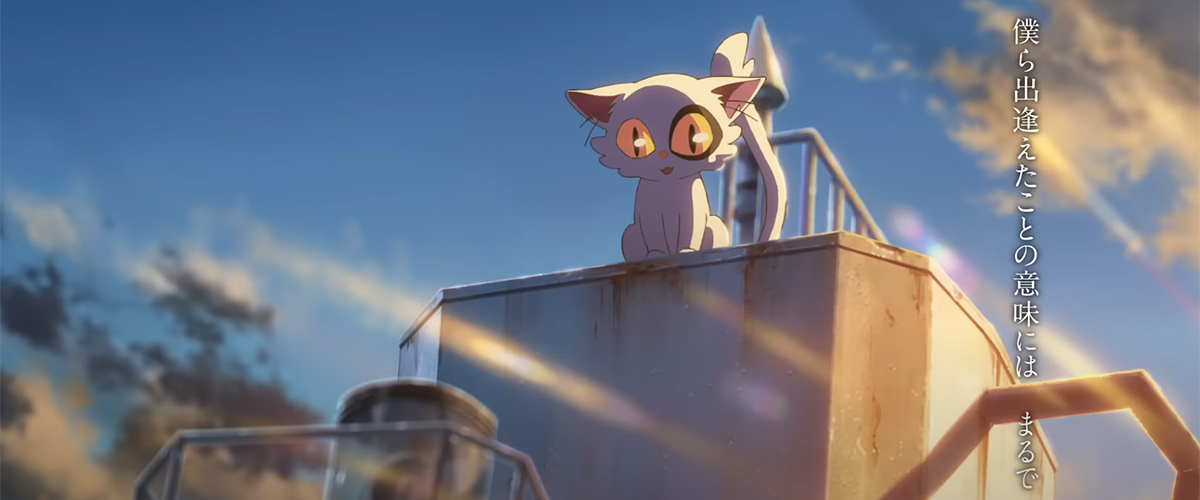 Makoto Shinkai is writing and directing the project. Character designer Masayoshi Tanaka and animation director Kenichi Tsuchiya, from Your Name and Weathering with You, will continue in their roles for Suzume no Tojimari. Takumi Tanji, art director for Your Name, is returning in the same role for the film.
Suzume no Tojimari releases in Japanese theatres on 11 November 2022, with releases outside Japan planned for 2023.