The way of the assassin has never stopped since Altaïr took his very first leap of faith in Assassin's Creed, marking the start of one of Ubisoft's most iconic and popular franchises. Over the years, it has seen different protagonists, settings, and a transition to a combat-oriented, open-world approach, with Assassin's Creed: Infinity being the next in line. Before that arrives, however, Secretlab has got something in store. The company will be weaving the threads of time and memory into its gaming chair in celebration of the series' 15th anniversary, and offer some themed desk accessories on the side.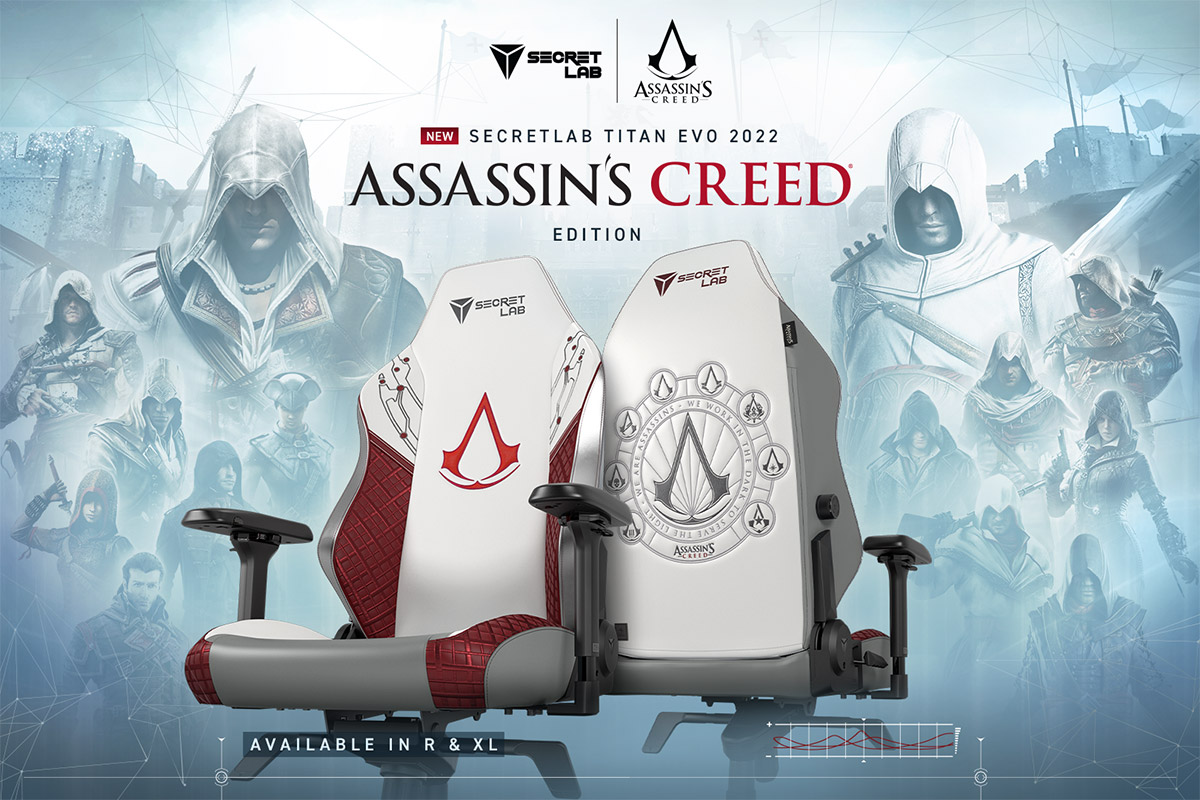 Decked out in white, the Secretlab Assassin's Creed Edition chair features an intricate Animus motif on the side flaps, alongside a tonal red interlaced pattern that trickles down to the base of the seat. The Assassin insignia sits on the front, while the various sigils of the series are embroidered on the backrest, joining up to form a big ring surrounding the original design. Between the lines of the circles is a sentence that reads, "We are assassins. We work in the dark to serve the light," a reference to Niccolò Machiavelli's quote in Assassin's Creed II.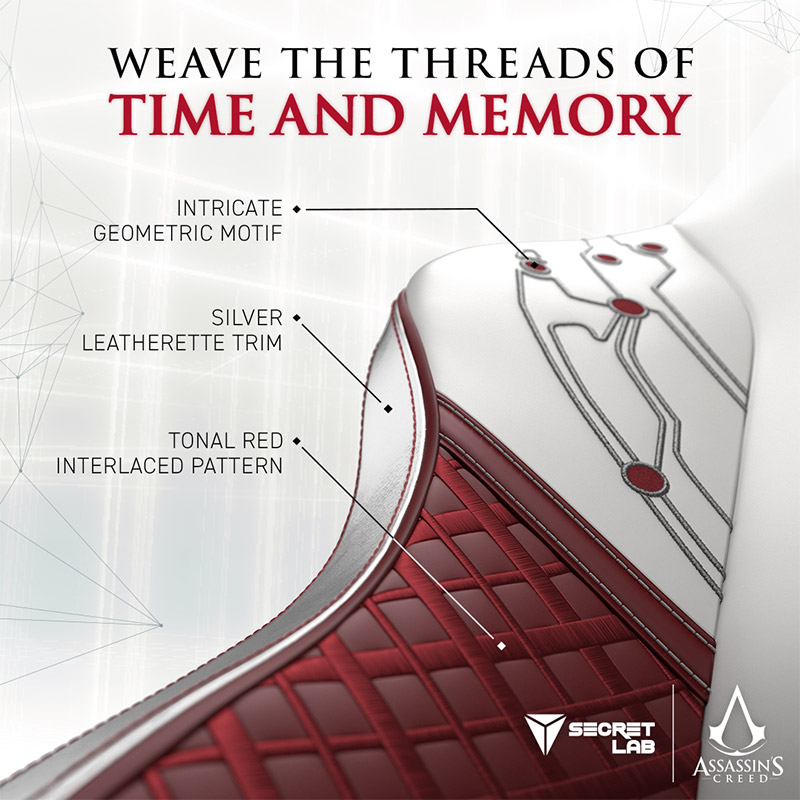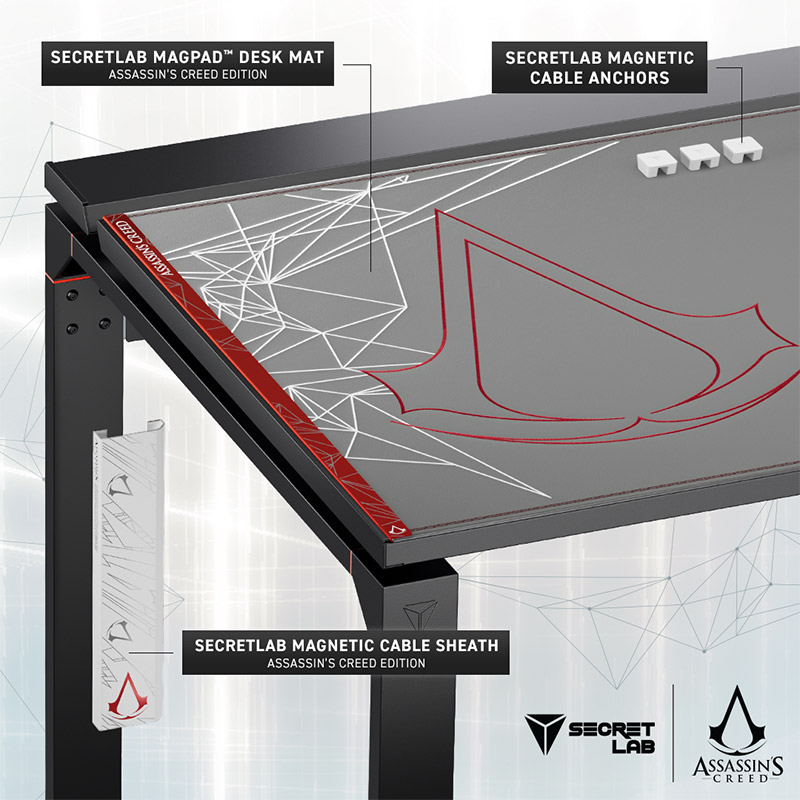 Similar to its other themed counterparts, the chair comes equipped with all the ergonomic upgrades of the TITAN Evo 2022 Series, and will be available in Regular and XL. The aesthetic flourish is accompanied by several MAGNUS desk add-ons, including an Assassin's Creed Edition Magpad desk mat priced at US$99 (S$129), and a bundle of the Assassin's Creed Edition magnetic cable sheath and magnetic cable anchors priced at US$59 (S$69).
The Secretlab Assassin's Creed Edition is currently available for purchase on the official website for US$624 (S$739).