Throughout popular culture, there have been many pairs of iconic characters, or duos, who grow into household names: Batman and Robin, Tom and Jerry, Chip and Dale, and Mario and Luigi – the list goes on and as time goes by, new pairs will likely be added to the list. In the anime landscape, there are similarly popular pairs, taking the form of Naruto and Sasuke, Vegeta and Goku, and Hinata and Kageyama of Haikyuu!! fame, among others.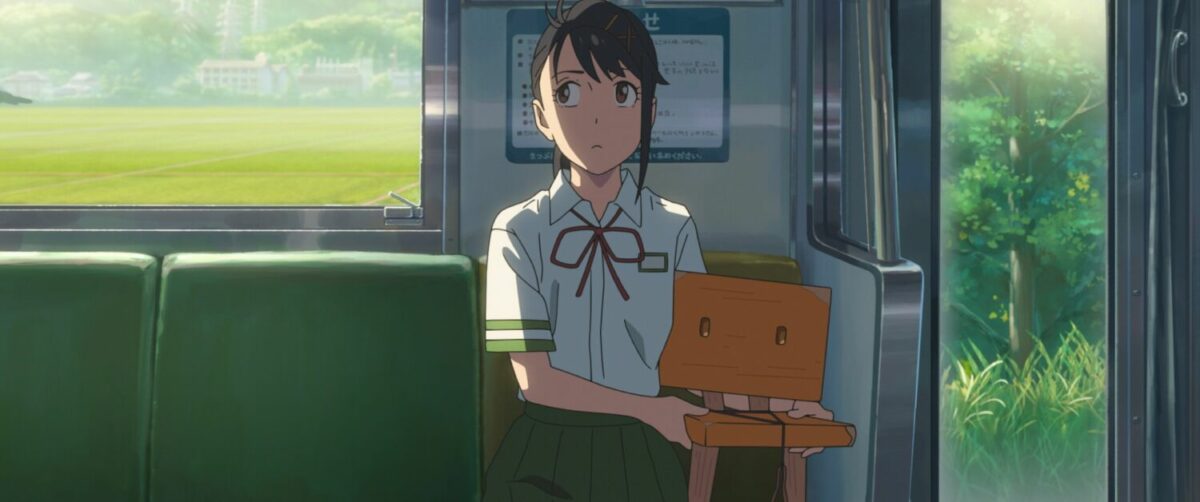 Suzume, the latest work by Your Name and Weathering with You director Makoto Shinkai, features the unlikely alliance between a 17-year-old teenager and a sentient chair (yes, you read that right), as they work together to prevent a series of natural disasters. It sounds bizarre, absurd even, but what lies beneath is a poignant, masterfully-weaved narrative tapestry that explores trauma, grief, and healing, topped off with a satisfying emotional payoff.
Where the 2011 Tōkohu earthquake and tsunami influence was packaged as an invented meteor strike in Your Name, the unfortunate event – simply called 3/11 – is referenced outright in the prologue of Suzume through surreal visuals of scattered debris and devastated houses. At the core of the narrative is titular Suzume (voiced by Nanoka Hara), a high-schooler struggling to come to grips with her mother's death 12 years ago, and Souta Munakata (Hokuto Matsumara), a lone drifter tasked with sealing magical doors, acting as portals, found in abandoned places.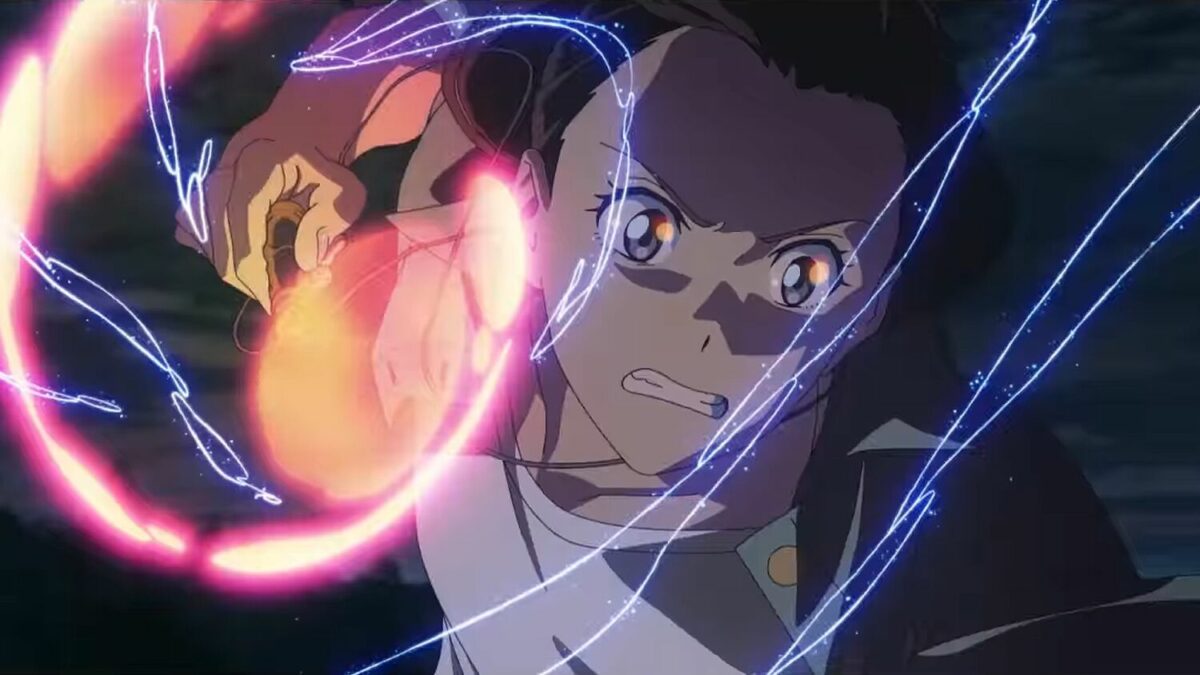 Failure to do so unleashes paranormal worms that will ram into the ground and trigger earthquakes, as Suzume soon learns after helping Souta close one of these doorways, but not before inadvertently removing a keystone kept in place to prevent larger disasters. The keystone then shapeshifts into a cat and inflicts a curse on the latter, turning him into a walking, talking chair.
It's a contemporary retelling of an old Japanese myth – involving an gigantic catfish (namazu in Japanese), restrained by the god Takemikazuchi underneath a stone, that would trash about and cause violent tremors – complete with all the makings of the Shinkai guarantee. There's a meet-cute story, the red-string-of-fate trope, a quest to save Japan from imminent doom, and a storytelling affinity for environmental catastrophes, but Suzume offers an edge that wasn't as refined in the director's previous two films: layered nuance.
That's not to say that the film doesn't fall into the recurring pitfall of narrative loopholes and reused tropes. There's the occasional cliche and awkward dialogue scattered throughout the 122-minute runtime, accompanied by questions that don't fully get explored. Have the magical portals been there since the start of time? How does one become a Closer, apart from being born into the business? If there are multiple outbreaks happening simultaneously, how do Closers determine their priority order?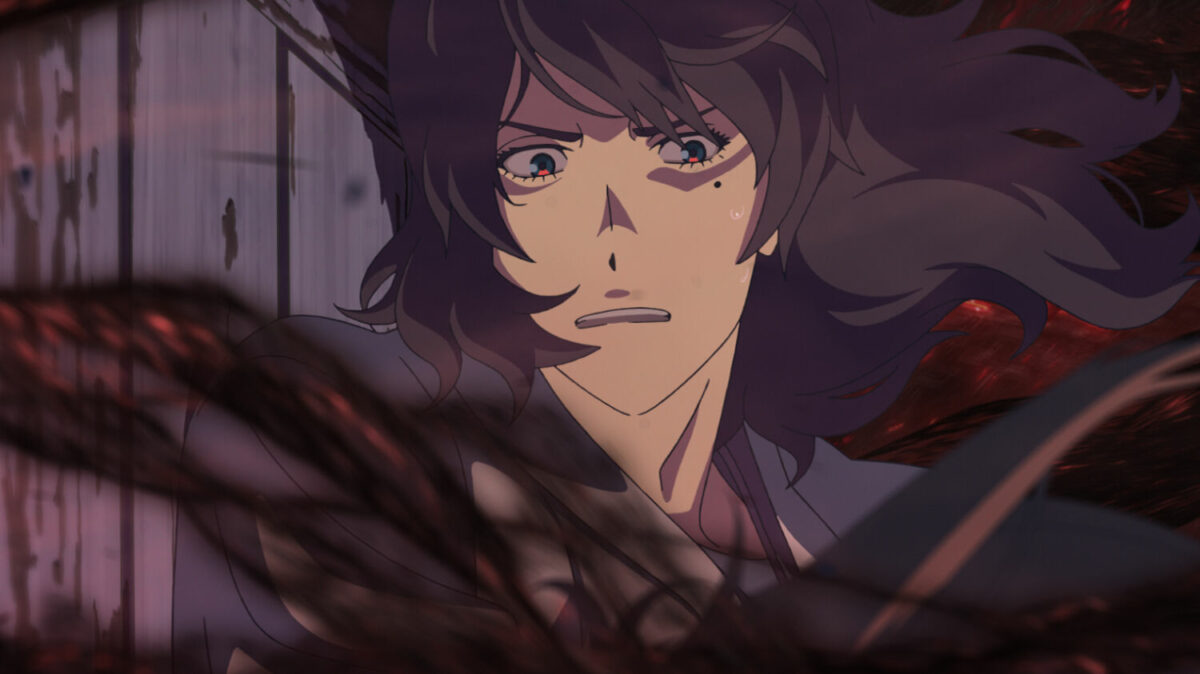 Considering the movie's fantastical nature, though, it might be better to throw these what ifs out of the window and simply embrace the mystique, because when the serious moments hit, they hit hard. Suzume marks Shinkai's most mature undertaking to date, where the tender-hearted heroine's confrontation with grief is thoughtfully executed and very much rooted in real-world experiences. At its peak, the raw feelings can tug sharply on the heartstrings, and hit close to home for those who've been in a similar plight.
And like how Suzume despairs and laughs in the movie, Shinkai has done a great job at balancing the emotional punch with moments of levity. Even with the increased focus on heavyweight topics, it just as easily draws out the chuckles through running gags, character interactions, and references to modern day trends – passers-by in it, for instance, are shown uploading and sharing clips of the keystone-turned-cat's cute, playful antics on social media, which later become a viral sensation.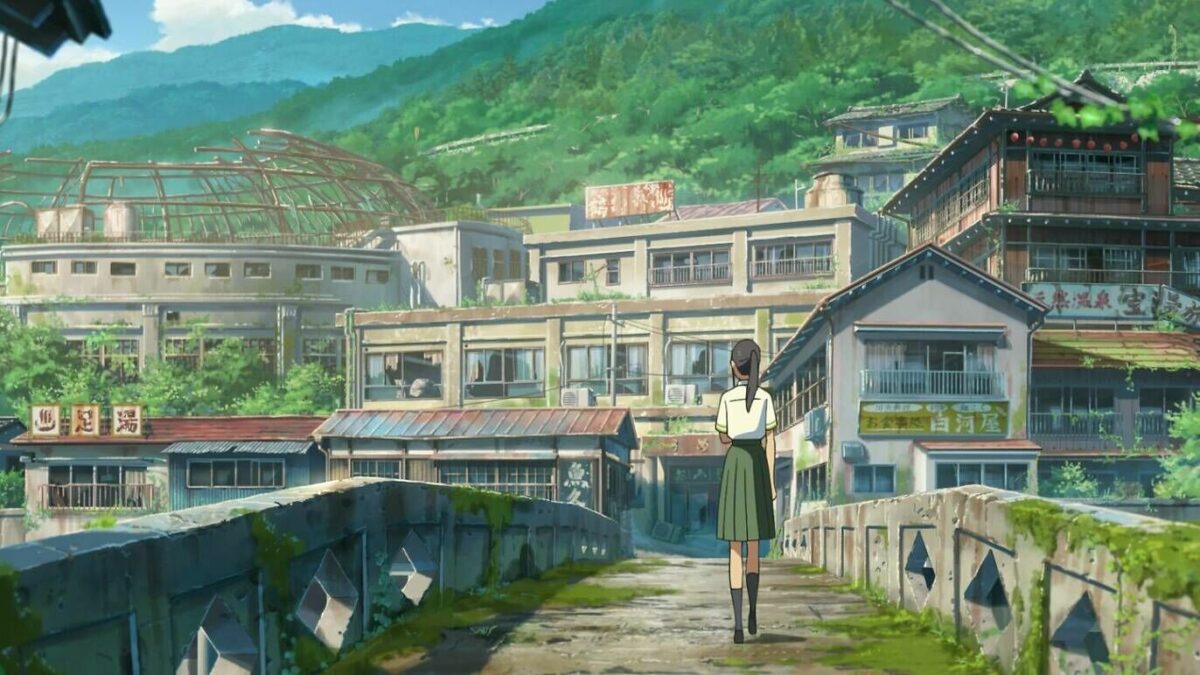 Retaining the artistic flair of the director's oeuvre, Suzume continues to delight with its breathtaking visuals. Decked out in crisp line art, eye-popping hues, top-grade CG, and meticulous detail, the film is a stunning canvas brought to life. Landscapes are lush, animation fluid, and the scenes flow nicely from one to the next, but if there's something to nitpick, it's that the paranormal worms, in their animated state, don't look as menacing as they should be.
The rich visual landscape is paired with a fitting score by returning collaborator Radwimps, who worked on the theme songs for both Your Name and Weathering for You. This time, however, the rock ballads have been swapped out for atmospheric orchestral instrumentals, which add to the more mature theming of Suzume.
All of the action, emotions, and soul-searching are packaged into a road trip that bears traces of Ryusuke Hamaguchi's Drive My Car, though the long production time for animation likely makes it a coincidence. Along the way, the main duo encounters different characters who help them out in their own way, dishing out a warm reminder that there's always kindness to go around. As is always the case with an ensemble cast, these side characters aren't fleshed out all that well, but Suzume's strong growth and characterisation gives her the ground to stand on her own and flourish in the limelight.
Shinkai's latest is a powerful ode to the process of navigating grief, disguised as a lighthearted jaunt through Japan. The metaphorical significance is obvious: the road trip represents the path to healing, while the closing of doors parallels the act of getting closure, and having to juggle these heavyweight issues with the lighthearted tone of a coming-of-age story requires a special brand of sincerity. With Suzume, the journey is equal parts feel-good and hurt, ending in an emotional payoff that conveys two affirming messages: that feeling lost is normal, and that healing is more important than preventing catastrophic outbreaks.
GEEK REVIEW SCORE
Summary
Come for the visuals, but stay for the feels. Makoto Shinkai's best feature work to date, Suzume brings an emotional nuance and maturity that were previously lacking in his oeuvre, presenting an emotional ride that charms and delights as much as it pulls on the heartstrings.
Story -

8.5/10

Direction -

9.5/10

Characterisation -

8.5/10

Geek Satisfaction -

8.5/10