The wait for Marvel Studios' Avengers: Endgame can't get any more tortuous. At the time of writing, it's a little under 16 days till we finally get to see what becomes of Earth's Mightiest Heroes and the rest of the Marvel Cinematic Universe.

Naturally, the entire world will be on the lookout for any potential spoilers, scouring every single nook and cranny of the Internet in hopes of finding such tasty tidbits. MCU faithfuls are also on the hunt for new Endgame-themed merch to show their support for their favourite Avenger, or just want in on all the hype being poured in for the epic finale to The Infinity Saga.

At the Avengers: Endgame press conference in Los Angeles, the stars of the show (at least the ones that featured on the posters, sans Josh "Thanus/Thanos" Brolin and Bradley "Rocket Raccoon" Cooper) were joined by directors the Russo brothers, and Marvel Studios boss Kevin Feige, all sat in front of the eager and hungry media, answering (and dodging) the barrage of questions that were hurled at them.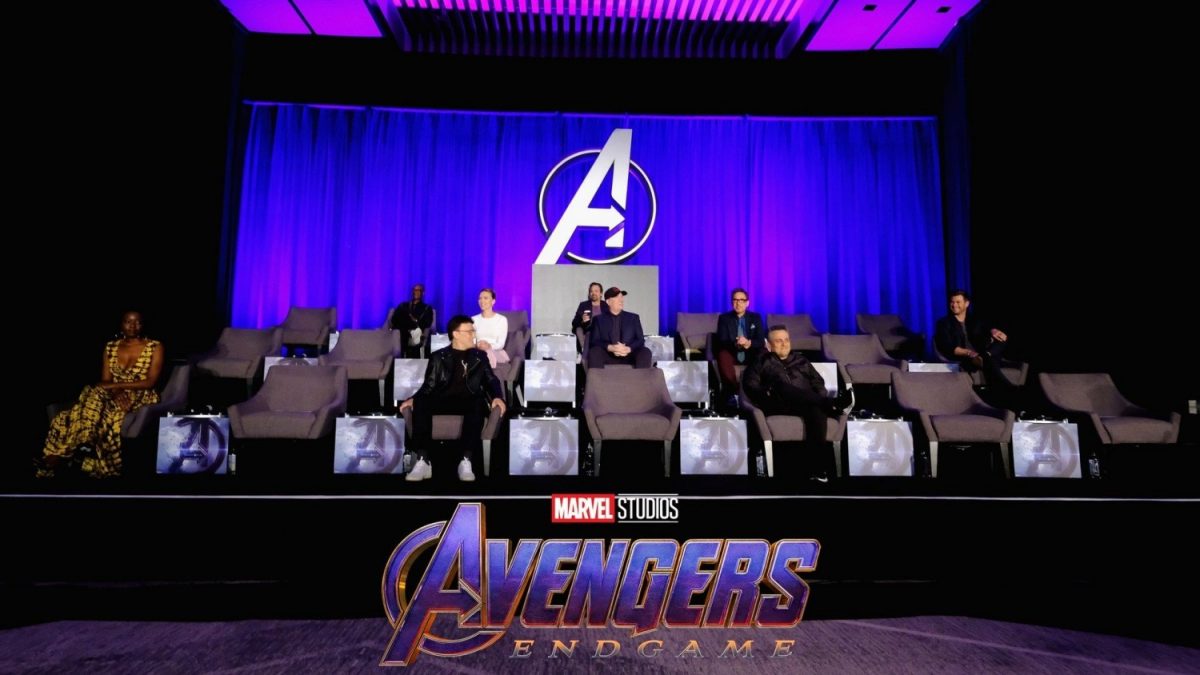 But before that, most people would notice the mass of empty seats among the cast and crew as they comfortably spread themselves across, picking their own comfy little corner. A homage to the "fallen" characters in wake of the events of Avengers: Infinity War, no doubt.

"I can give broad strokes, right?" said Chris Evans with a wry smile when posed a question about the character arc for Steve Rogers/Captain America in Endgame.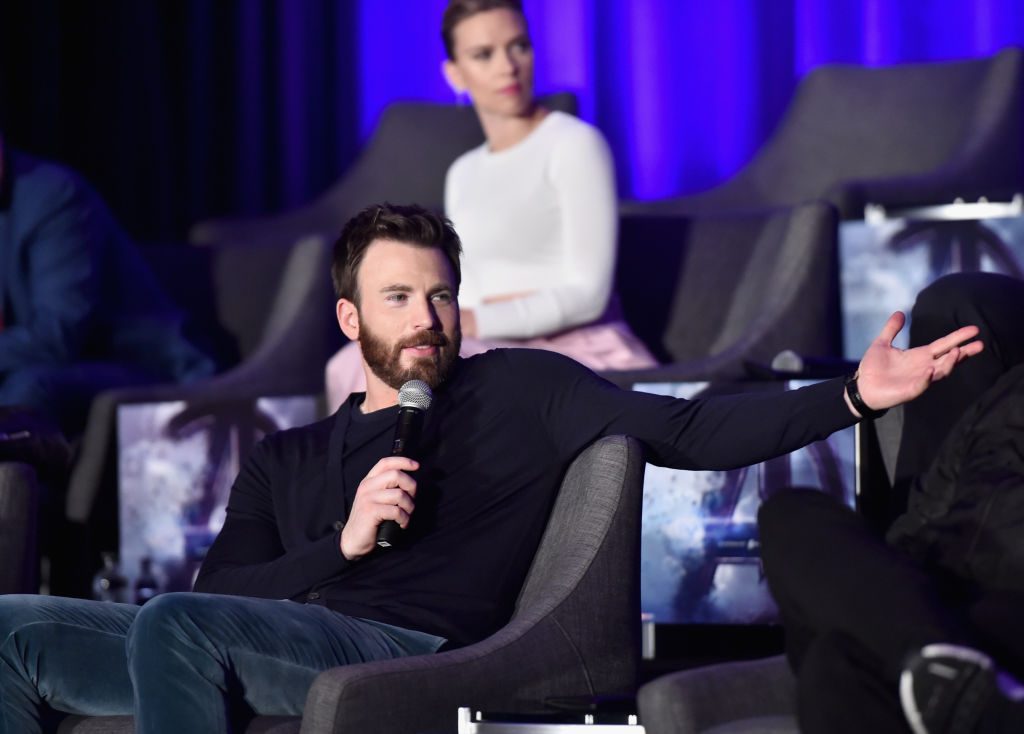 "It's the completion of the arc. This film does kind of provide an ending to a lot of–"

Cue a mock buzzer sound from co-director Joe Russo. And, naturally, laughter across the hall.

Lost for words, Evans finally said: "I'm done. He's just been through so much…"

Karen Gillian (Nebula) was another to fall victim to the almost-spilled-the-beans disease, perhaps a little too "excited" when explaining Nebula's journey to hopefully face her estranged father, Thanos.

"I don't know if she will. Maybe she won't. I just got really nervous I gave something away, so I'm going to stop."

Following Evans' and Gillian's potential (yet hilarious) blunder, Paul Rudd (Scott Lang/Ant-Man), fresh from his trip to Hong Kong for the unveiling of his new HK Disneyland ride, then expressed how "terrified" he was to even begin talking about anything remotely related to his character and the film.
"Everyone is kind of echoing the same sentiment, which is the sense of completion of the story," explained Rudd. "It's a weird thing to be hired and then to step into it as it's already picked up speed. It's like having the Beatles [in their prime] say, come on and jam with us."

Also, in his typical Paul Rudd cheekiness, he added: "To play a small part in that – pun intended – is something I will always treasure."

A small part to play indeed, huh, Rudd? Well played, sir. Well played. *coughThanuscough*

MCU new girl Brie Larson (Carol Danvers/Captain Marvel) seemed to exude more poignancy and confidence when it came to her turn to be in the spotlight.

Interestingly, she shot her scenes in Endgame before even filming Captain Marvel, and for that reason she feels a personal attachment to her work in Endgame.

"This film will always be personally dear to me because it is my first time playing Captain Marvel," Larson shared. "I had to stumble and try to figure out who this character was with no script for this, and no script for Captain Marvel either, and perform for the first time in front of legends."

It also wouldn't be wrong to suggest that the presence of Scarlet Johansson (Natasha Romanoff/Black Widow) helped boost Larson's confidence, especially when ScarJo shared about her character's development from mere sex symbol to a symbol of power across the decade she's donned the black suit. How times have changed, and she has the fans to thank for that.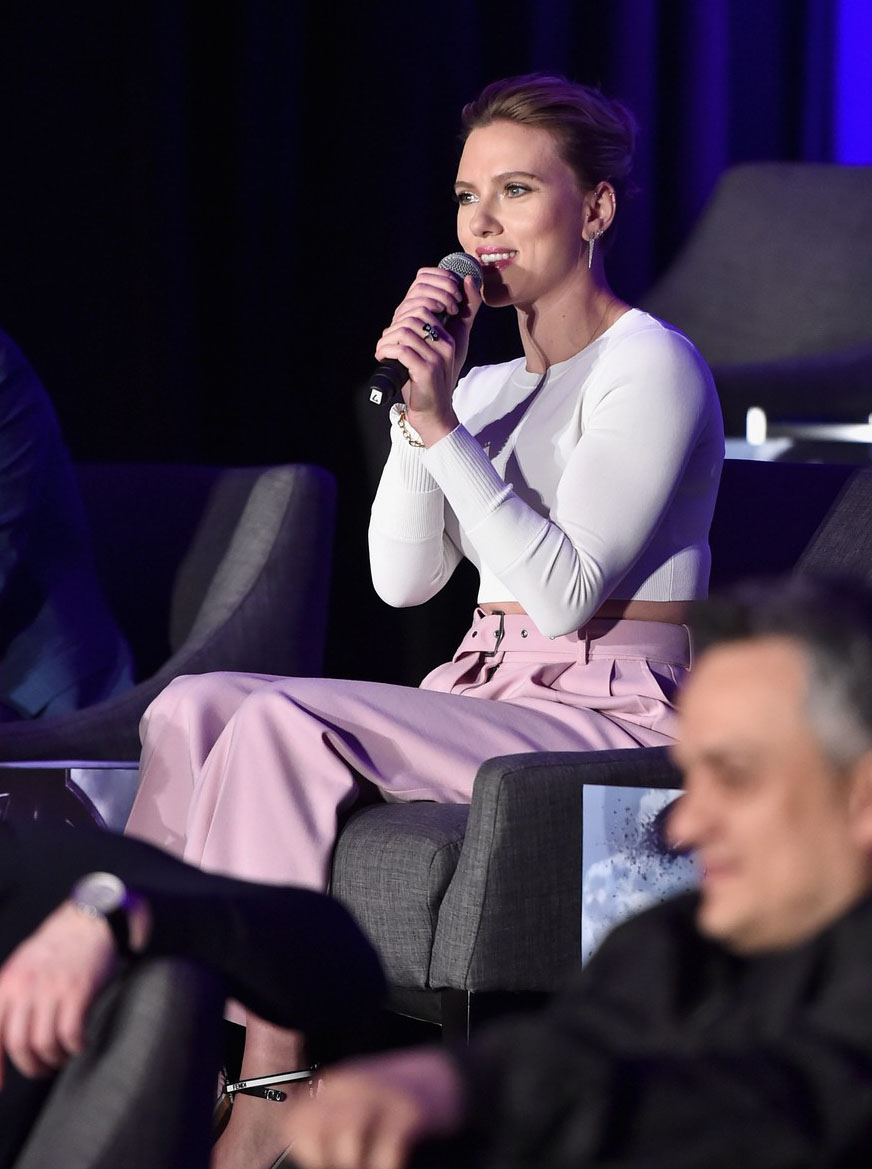 "The movies have grown in reaction to that fan encouragement [to see more diverse films and casting]," mused Johansson. "I felt like I had been in this testosterone fest for so long. It was so nice to see other female cast members, and now with Brie [Larson] coming on and Karen [Gillan] and Danai [Gurira]. I feel like I'm amongst so many strong actors."

Danai Gurira (Okoye) agrees wholeheartedly, especially with one as strong as her Wakandan elite warrior.

"What I love about [Okoye] is she's very unapologetic. She's a traditionalist in the sense that she believes in the sovereignty of her nation," mused Gurira. "I was born here [in the United States], but I was raised on the continent, and so seeing a country like Wakanda which has had no history of colonisation and became so powerful, and seeing that she is the guardian of that nation really resonated with me."

What a universe the Infinity Saga has brought us this past decade. Robery Downey Jr (Tony Stark/Iron Man) himself wouldn't have believed any of this back when he first started on Iron Man in 2008. "The coolest relay race in the history of entertainment", he called it.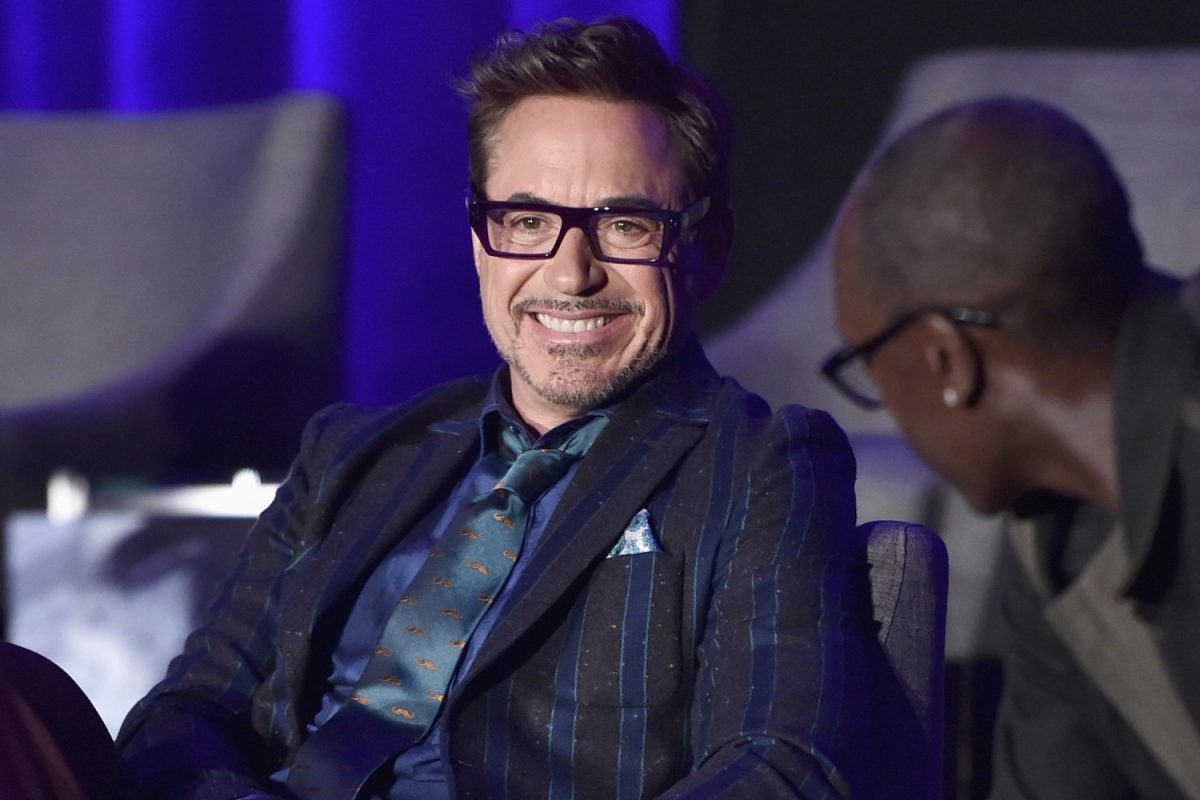 "There've always been two tracks, at least for me. One is the sky is falling, the other is the sky is the limit," he added. "I'm reminded now I was talking a lot of smack, like "Wait 'til you see where this goes.' In the moment, I was just hoping, day to day, we were making good scenes and getting good stuff in the can. I just wanted not to drop the ball."

Don Cheadle (James Rhodes/War Machine) shared the same sentiment.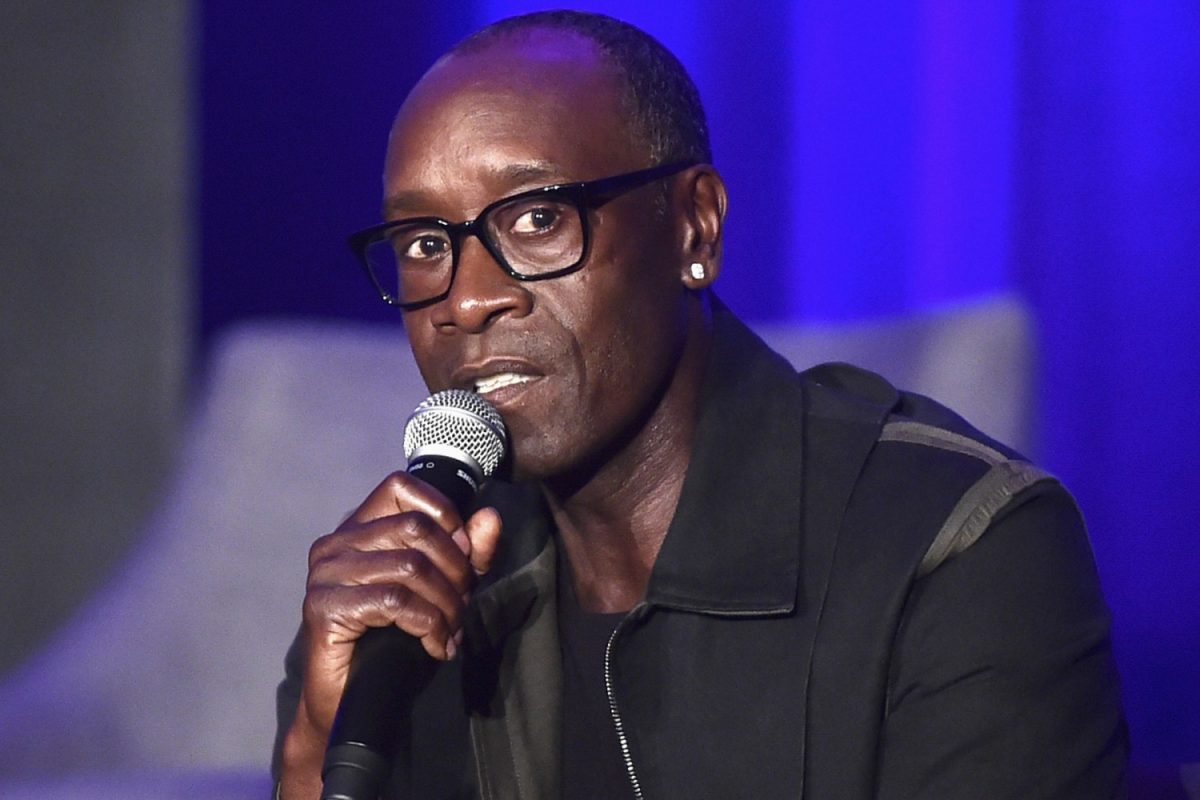 "To get to keep coming back. It's rare to have that kind of experience over the course of 10 years…" No, he wasn't done, as he turned to Larson with the sheepiest of smiles.

"…and to consistently win at Boggle, as good as you are."

Yes, Boggle was how the cast of Endgame whiled their time away when not grinding it out in production. And apparently Cheadle was the best at it, despite Larson's many claims for that title.

"We were flying one time, and Don found the word: 'Avengers'," Evans shared, amidst the laughter and friendly rivalries verbally declared in the room. "That's a good sign."

And as Feige puts it, Endgame isn't entitled as such by accident, and will be "very, very, very special".

"About four or five years ago, we talked about what haven't we seen in films based on comic characters. We haven't seen an ending – definitive conclusion to an overall saga."

Avengers: Endgame officially premieres in cinemas in Singapore on April 24. Tickets will be available for booking in Singapore from April 10 onwards.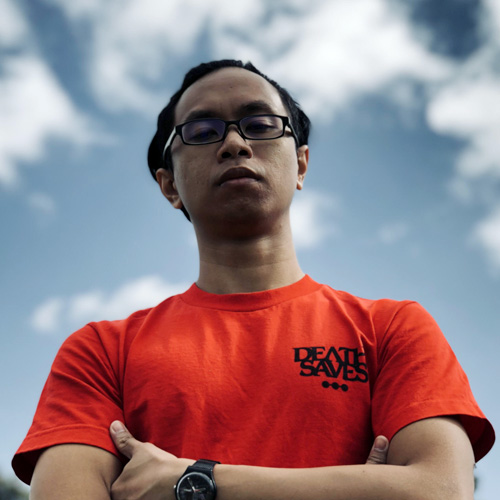 Marion has a serious RPG addiction. Sometimes it bleeds into real life; he forgets to sleep because he thinks he has a Witcher's body clock. Forgive him in advance if he suddenly blurts out terms such as "Mind Flayer" and "Magic Missile", because never once does he stop thinking about his next Dungeons & Dragons game.