There looks to be plenty of web-slinging time for Miles Morales and team, as Spider-Man: Across the Spider-Verse will reportedly run for 2 hours and 16 minutes on the silver screen — almost half an hour longer than its predecessor.
According to Collider, AMC Theatres has listed a 136-minute runtime for the movie, which would make it the longest-ever animated film from a major Hollywood studio. The distinction is important, for there have been other lengthy animated works originating outside of Hollywood, such as Hideaki Anno's Evangelion: 3.0 + 1.0 Thrice Upon a Time, but it should also be noted that drawn-out live-action superhero movies, not animation, are often the norm. Spider-Man: Into the Spider-Verse, for instance, clocked in at 1 hour 56 minutes back in 2018.
While Sony has yet to confirm the hefty runtime, it does work in the context of the sequel. Spider-Man: Across the Spider-Verse features a sizeable ensemble cast that will hop through dimensions and explore multiple universes, so a lot more exposition and build-up is needed here.
In addition to the main pair of Shameik Moore (Miles Morales) and Hailee Steinfeld (Gwen Stacy aka Spider-Gwen), the movie also stars Oscar Isaac as Spider-Man 2099, Miguel O'Hara, Jake Johnson as O.G. Spider-Man Peter Parker, Issa Rae as Spider-Woman Jessica Drew, Daniel Kaluuya as Spider-Punk, and more. Spider-Man Noir, played by Nicolas Cage in the first movie, won't be appearing, however.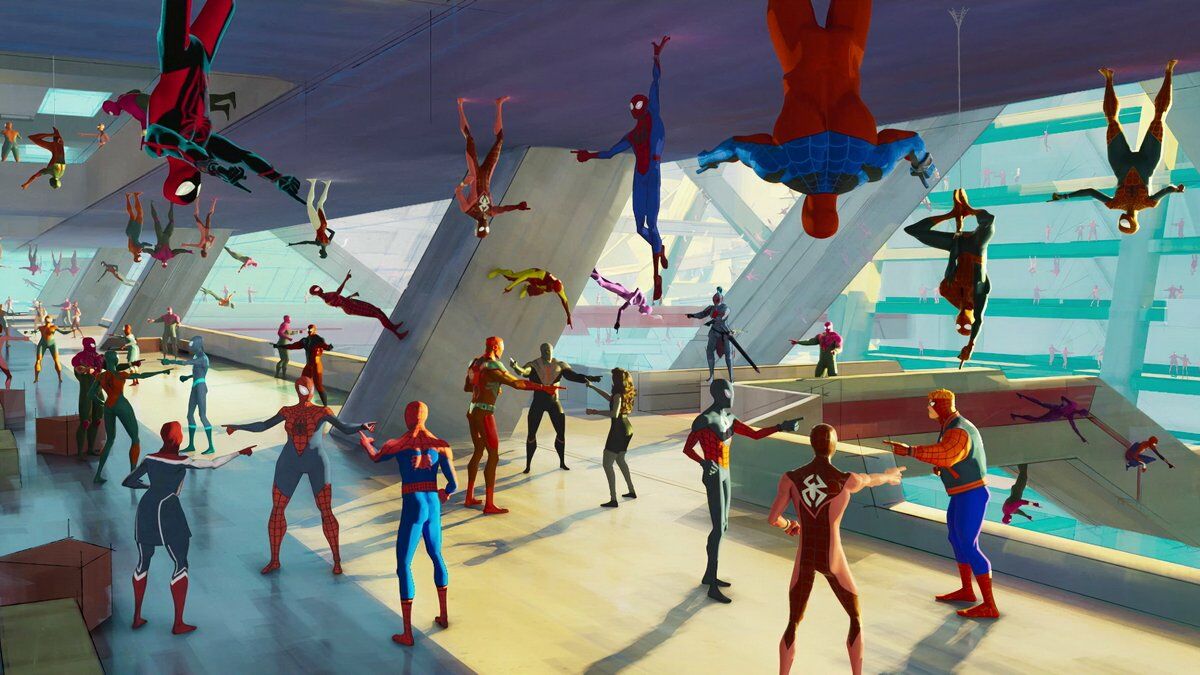 Spider-Man: Across the Spider-Verse will swing into cinemas on 2 June 2023, with a synopsis that reads:
"After reuniting with Gwen Stacy, Brooklyn's full-time, friendly neighborhood Spider-Man is catapulted across the Multiverse, where he encounters a team of Spider-People charged with protecting its very existence. But when the heroes clash on how to handle a new threat, Miles finds himself pitted against the other Spiders and must redefine what it means to be a hero so he can save the people he loves most."