The first Sonos Beam smart soundbar was, and still is, a sleek, robust piece of technology that boasts a whole range of very impressive features. Its compact size, touch controls, TruePlay with iOS, convenient control and navigation afforded by the Sonos app, TV Autoplay, speech enhancement, and rich and deep audio make for a futureproof, worthwhile addition to a home theatre.
The Sonos Beam (Gen 2) has everything the first Beam has, but with more muscle. Visually, the Beam (Gen 2) looks almost exactly the same as the first Beam, especially when they are pretty much the same size (with a difference of a couple of millimetres).
There are five speakers inside the Beam (Gen 2) instead of three. This allows the soundbar to deliver 3D audio with Dolby Atmos, giving a truly immersive audio experience when it comes to music, games, and music. This is also bolstered by the new chipset, which is 40% faster than the first Beam's chipset, as stated by Christian Honegger, CEO of TC Acoustic, an official distributor of Sonos products.
The Beam (Gen 2) also has a HDMI eARC connection port, which means that it is able to transmit audio from various sources while retaining its full fidelity and resolution. This is part of how Sonos ensures the Beam (Gen 2) is futureproofed, since the eARC port ensures that the soundbar can handle advanced audio formats with no problem.
Dialogue clarity is improved as well when it comes to movie audio, which is something that is crucial with Sonos positioning the Beam (Gen 2) as a versatile soundbar that can deliver top-notch quality for a variety of purposes. This, coupled with the speech enhancement feature that's featured on the Sonos app, ensures that there is no compromise made in any home theatre that uses the Beam (Gen 2) as the soundbar of choice.
Sonos is also doing away with the first Beam's fabric grille, instead giving the Bean (Gen 2) a polycarbonate grille. Not only does it make the soundbar sturdier and more durable, more importantly, it also makes the soundbar much easier to clean. This thus makes it easy to retain its clean, elegant aesthetic, right down to the way it feels to the touch.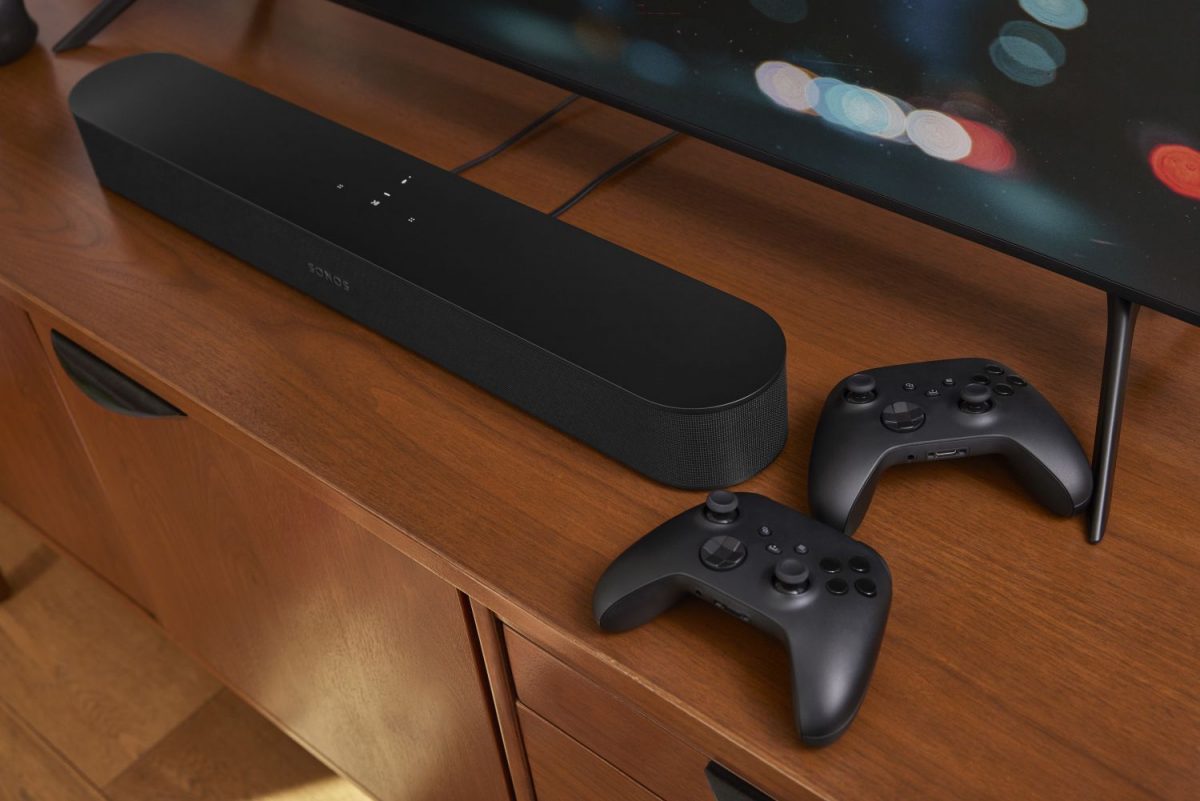 With the launch of Sonos Beam (Gen 2), Honegger gave reassurances that the first Beam will not be phased out of service, though it will reach its end of sale. For the past one and a half month, the first Beam has been out of stock with TC Acoustic, and for the customers who made orders for it during that period, the distributor is going to give them an upgrade to the Beam (Gen 2) at no additional cost out of goodwill.
While that is not an option available to others, the Sonos Beam (Gen 2) will be up for pre-order for S$799 on Lazada, Shopee, and the Sonos online store, and will be generally available from 6 October 2021 onwards.
---

Drop a Facebook comment below!