It has been a long time coming, but the long-awaited PS5 System Update that will add the additional M.2 SSD Storage Expansion will arrive in less than 24 hours. The new global update will also improve the overall PS5 console experience, along with 3D audio support for built-in TV speakers.
PS5 M.2 SSD Storage Expansion
The option to expand your native PS5 storage with M.2 SSD storage will allow many players to breathe a sigh of relief. Starting tomorrow, you will be able to launch PS5 and PS4 games, as well as media apps directly from M.2 SSD storage and freely move games between storage options.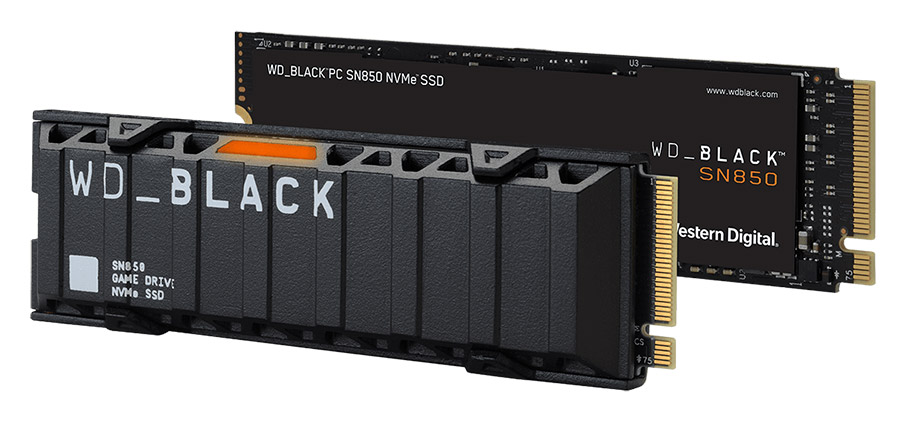 If you have not gotten your new drive ready, there are already some great options out there, including PS5-compatible options (with heatsink) from WD, Seagate and AORUS. The instructions on the installation can be found here as well.
3D Audio Support for Built-In TV Speakers
3D audio will no longer be restricted to compatible headsets, as the new PS5 update adds support for players to experience the same goodness through TV speakers.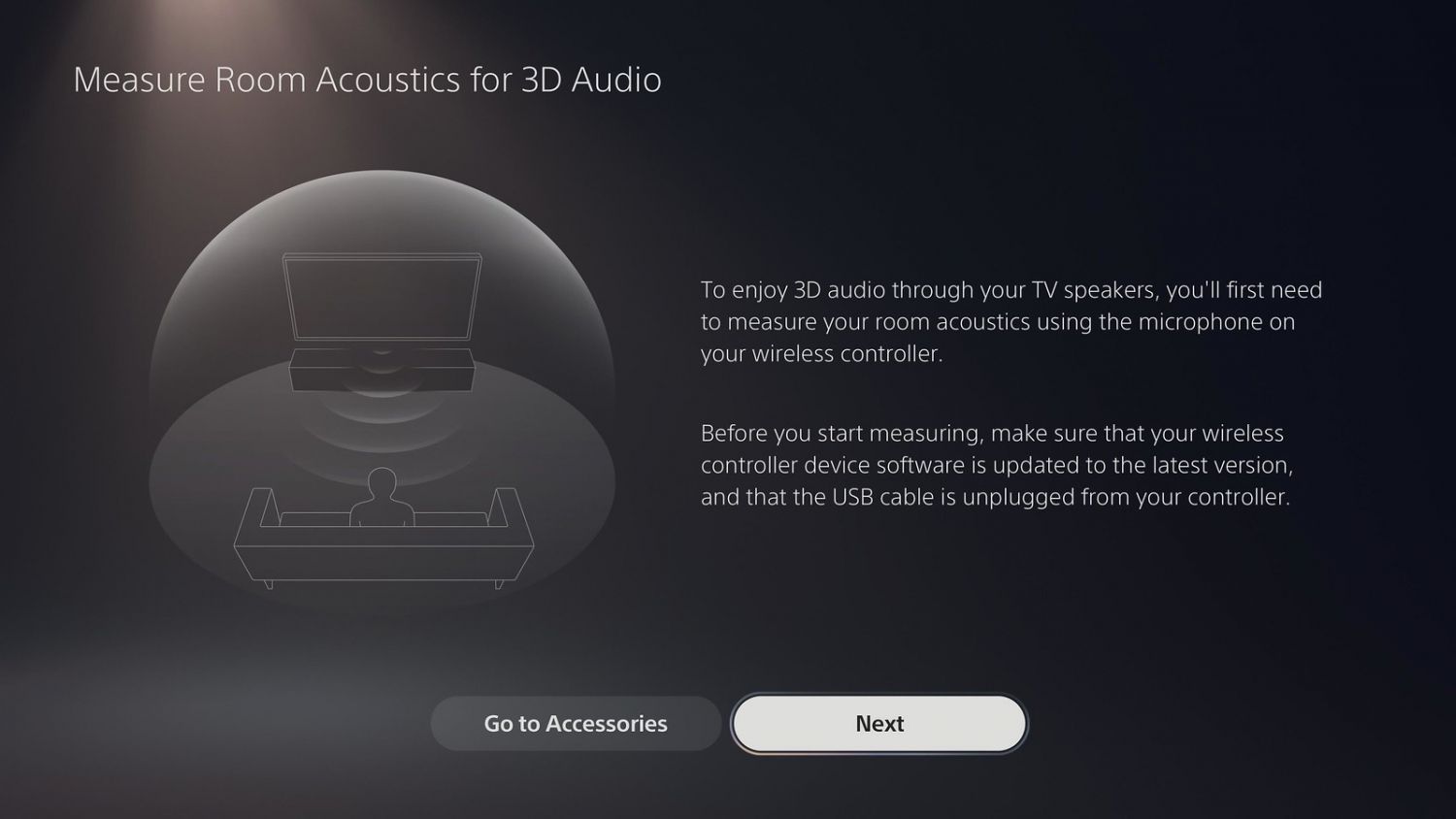 Once enabled in the Sound menu, this feature transforms standard two-channel TV speaker audio into three-dimensional sound, heightening the sense of gameplay immersion.
In addition, players with a Pulse 3D Wireless Headset now have access to equaliser settings within Sound Controls, allowing them to customize the sound profile according to their preference.
PS5 UX Enhancements
The new update for the PS5 will also implement new UX enhancements that will make things more seamless for players.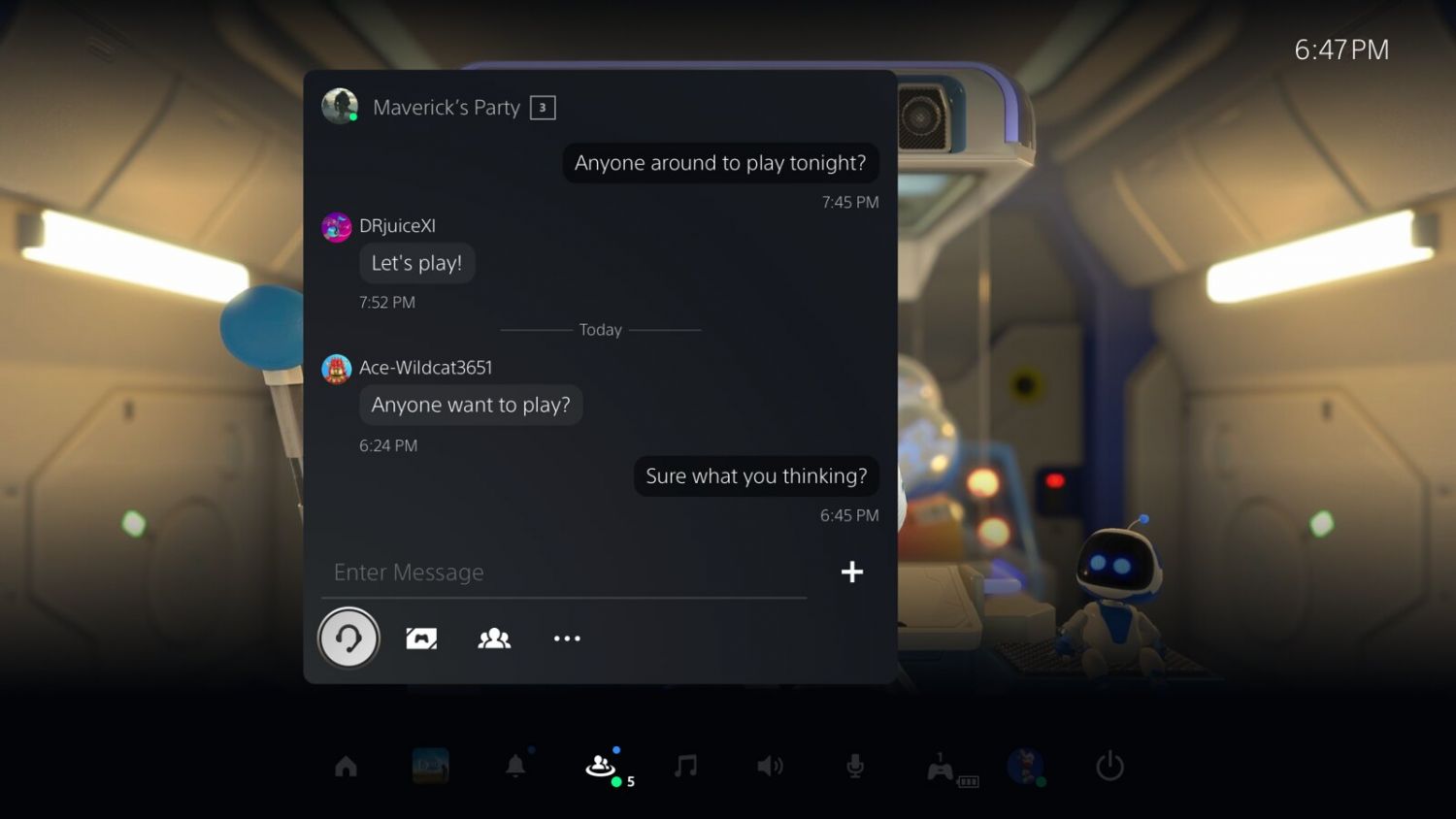 Control Center customization. Players can now customize their Control Center more freely by rearranging or choosing which controls to hide or unhide at the bottom of the screen.

Enhanced Game Base. Players can now easily view and write messages to friends and Parties directly from Game Base in the Control Center.

Game Library and Home Screen updates. If you have PS4 and PS5 versions of the same game installed, they'll now appear separately in the "Installed" tab of the Game Library and on the Home screen. Each game's tile now also clearly indicates its platform.

Screen Reader controls. Players can now pause or resume Screen Reader (Press "PS + Triangle buttons") and have it repeat anything it reads (Press "PS + R1 buttons").
New Gaming and Social Experience Customisations
Sony is also adding new features to help with the social aspect of gaming online with the PS5 update.
New Accolade Type: "Leader." Following an online match, players can award others with a fourth accolade type, "Leader," which is visible on players' profiles.
Automatic capture of "personal best" videos. When players compete in challenges for a better time or a higher score and set a new personal best, a video clip of the action will automatically be recorded. Players can also share clips of their personal bests directly from the challenge card in the Control Center, or from their Media Gallery. Players have direct control over this functionality via their Captures and Broadcast settings.

New Trophy tracker. We've added a new Trophy Tracker that lets players quickly access up to five trophies per game through the Control Center.

PlayStation Now resolution selector and connection test tool. PlayStation Now subscribers can choose between 720p or 1080p (depending on individual game) to accommodate their preferred video resolution for game streaming. A streaming connection test also helps them identify and troubleshoot any problems with their connection.
PS Remote Play App and PS App Enhancements
The Remote Play and PS App experiences are also getting some improvements as part of this PS5 update too.
Mobile Network support for PS Remote Play. Now, players using the mobile app for iOS and Android have the option of using a mobile data connection when WiFi is not available.

View Share Screen broadcasts on PS AppStarting next Thursday, 23 September, a PS App update will begin rolling out globally and give users the ability to view their friends' Share Screen broadcasts together.
PS4 Console Enhancements
Sony is not missing out on giving the PS4 some love as well, including the ability for players to view their PS5 trophies on their PS4 profile and Trophy list. Players can also view other players' PS5 trophies on PS4. On both PS4 and PS5 consoles, Party owners now also have the ability to disband a Party without having to remove players individually.
---
Are you ready for the additional storage and enhanced 3D audio features coming in the latest PS5 update? The wait is over, and we can experience the improved features when the PS5 September System Software Update launches globally on 15 September.